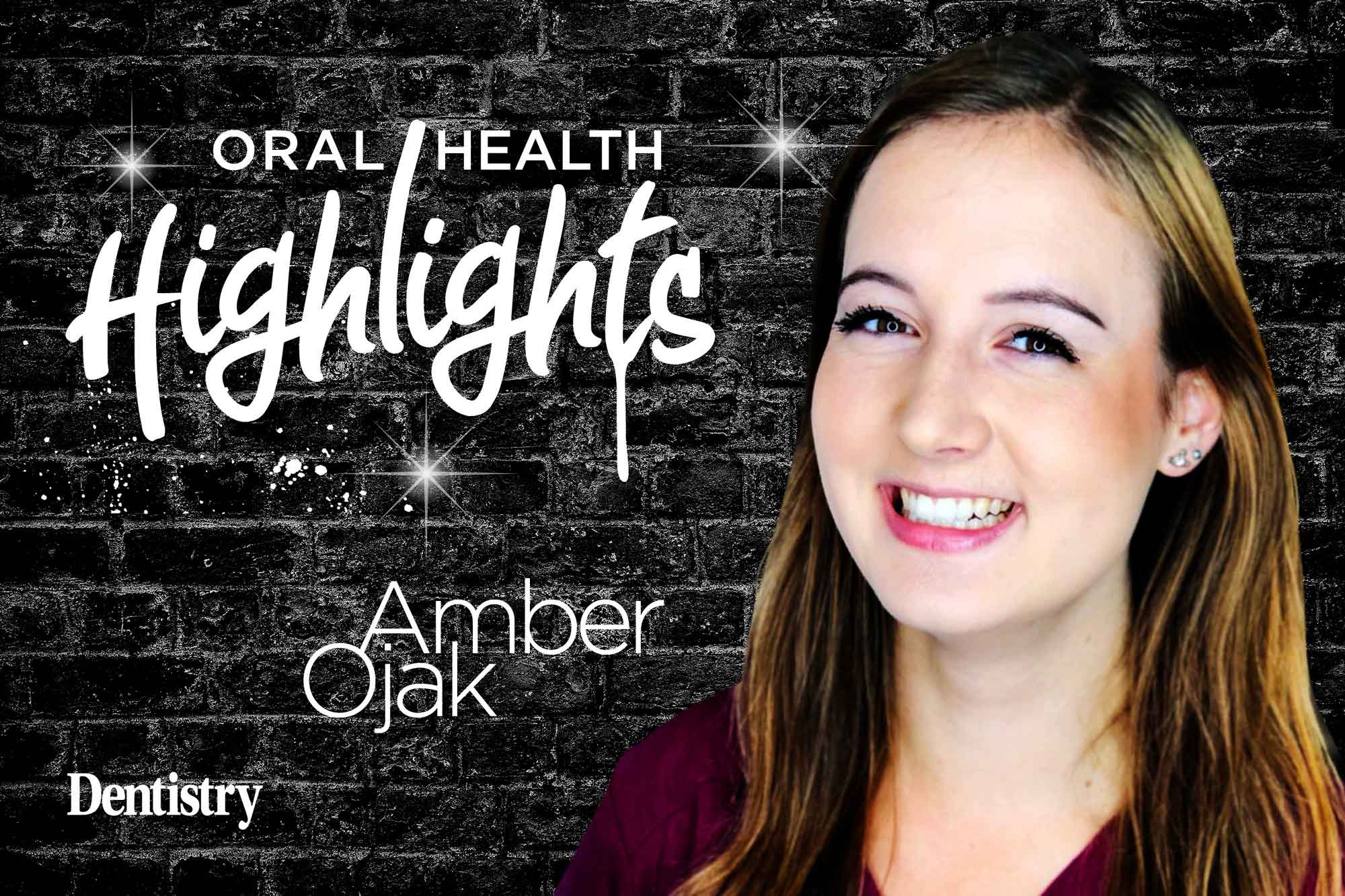 Amber Ojak explains why it's so important to remind patients about not forgetting to clean their tongue during their oral health regime.
Over the last few years, I have noticed that patients always talk about their teeth, gums, oral health and their lips when they come to see me for appointments.
One key part of the mouth that I find is never spoken about is the tongue.
Many patients are surprised when I remind them that a build-up of debris, bacteria and food, develops on the tongue over time. This can contribute to having a negative impact on your oral health.
I find that many patients are aware of the importance of brushing a minimum of twice a day. As well as using interdental aids. They may not be as familiar with the importance of tongue cleaning too.
I have spoken before about mask mouth. Having a dirty tongue can contribute not only to the build up of plaque, but halitosis itself. It is a breeding ground for bacteria.
I always advise my patients on the importance of cleaning the tongue and remind them that tongue cleaning means:
A reduction in halitosis due to the removal of food debris and dead bacterial cells
An increase in your sense of taste. A study from 2004 found that two weeks of cleaning the tongue resulted in improved taste sensation (Quirynen et al, 2004)
Improving overall oral health due to the removal of bacteria, which reduces its role in dental decay, periodontal disease and other conditions.
Using tongue cleaners
When we talk about keeping the tongue clean, I love to recommend tongue cleaners. They are in a round shape and one of my favourites is the 'Mymouth Jibee'. These tongue cleaners come with soft handles making it easier for patients to use.
I always like to demonstrate in practice how to use these effectively. However, some of these products don't suit patients with gag reflexes. And some of my patients with this reaction prefer to just use a soft brush to help reduce the stimuli.
I think it is a really important conversation to have when it comes to maintaining a patient's oral health. Particularly as we start to look at the bigger picture with oral health education.
Time is something we are sometimes short of when having these discussions with our patients. But always asking patients if they have a routine of cleaning their tongue, should be one of the key questions to ask.
---
Catch up with previous Oral Health Highlights
Follow Dentistry.co.uk on Instagram to keep up with all the latest dental news and trends.
Reference
Quirynen M, Avontroodt P, Soers C, Zhao H, Pauwels M and van Steenberghe D (2004) Impact of tongue cleansers on microbial load and taste. J Clin Periodontol 31(7): 506-10