The history of orthodontics over the last 25 years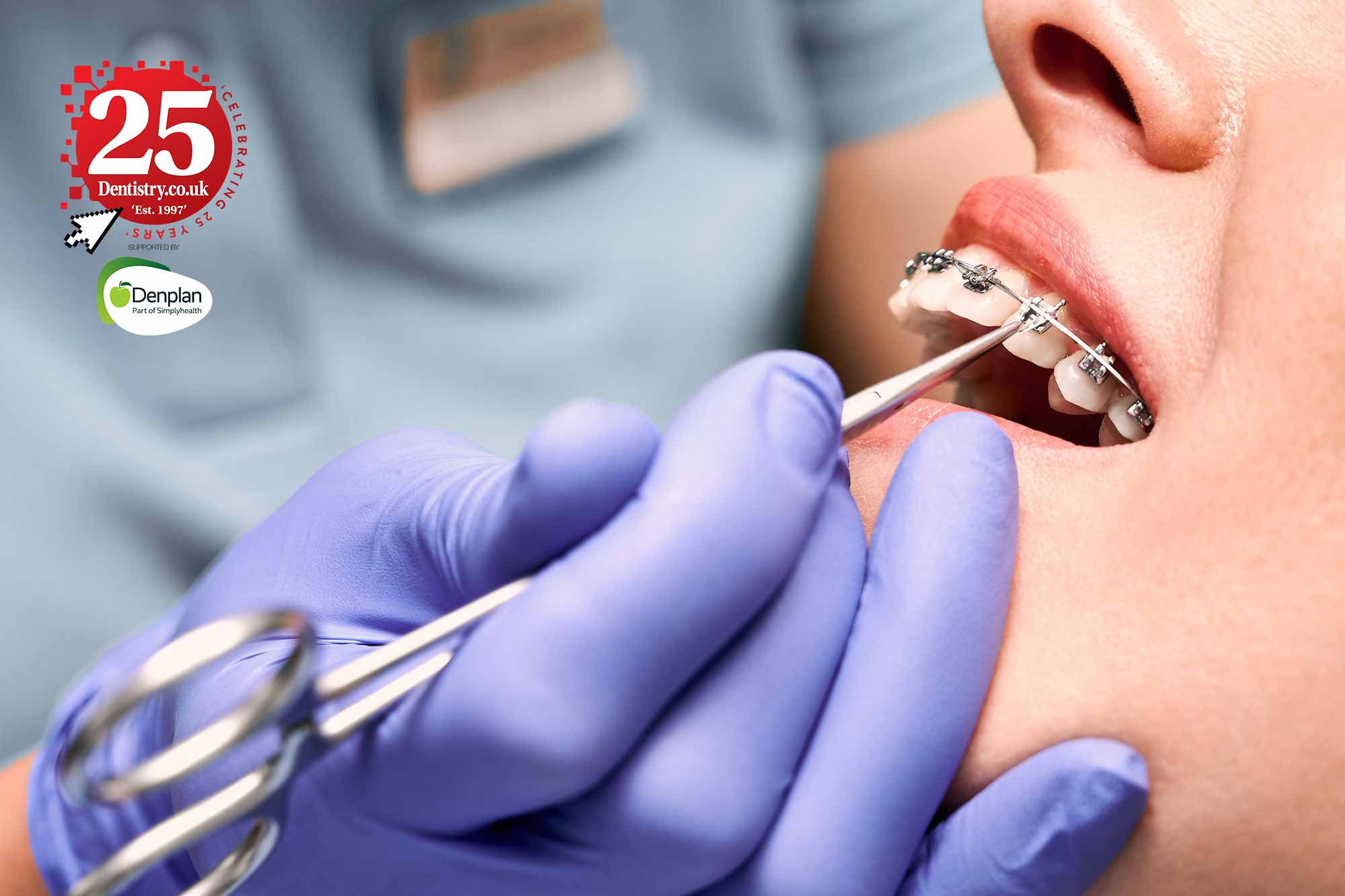 Exploring the history of orthodontics, Emma Laing discusses its major evolution over the past 25 years and how her workflow has adapted to these changes. 
Dentistry is celebrating 25 years. For me, this is poignant as this year marks 25 years since I started dental school at the University of Bristol.
So, it is also 20 years since I graduated as a dentist and 14 years since I graduated from the Eastman as an orthodontic specialist.
Whilst these numbers sound scarily large and significant, it is interesting to reflect. Has dentistry and orthodontics evolved into something better or worse in this time? Or has it stayed about the same?
A bygone era
Back in dental school, things seemed so modern. Yet now it feels like a bygone era.
I loved learning from the great names in dentistry who lectured to us, like Professor Chris Stephens and Dr Iain Hathorn in orthodontics.
It was a time of metal fixed appliances, extractions and removable retainers. Early treatments were seen as something done in the US and largely limited to anterior crossbites or traumatic overjets here.
It was a far cry from the incredible changes achieved with Invisalign First in arch development today. There was reticence from patients to commit to wearing these visible and awkward metallic appliances.
I nursed for the dean of the dental school in practice to earn some extra money as a student. Whilst I chose to wear gloves for clinical procedures, not everyone did this in the practice I was in.
Files and files of paper notes and cupboards of study models were standard with few computers. Bristol has always had great resources. However, I won't dwell on limited access to IT and the internet being the norm in those days, for fear of losing millennial readers who might be horrified by this.
Hearing that we used to go to internet cafes to get online and answer the odd email might be the final straw.
Eye-opening treatment
Moving on to the Eastman, our excellent specialist training was incredibly comprehensive in the science and evidence-base behind orthodontics and the practicalities and thought processes in treatment planning and carrying out various treatments.
However, it was still an era of standard fixed appliances. At the time, the most adventurous of these were the original 3M Clarity brackets or early Damon brackets.
These were bulky. The clips pinged off and were not a huge improvement on regular metal braces. Use of Clarity and Damon was for the odd case only and metal fixed braces were the mainstream. Invisalign was not considered a comparable treatment.
So in 2008 when I became a specialist the next course I took was the Invisalign course. Being wary of its effectiveness after relapsing from teenage treatment when long-term retention had not been in fashion, I used myself as my first case.
My eyes were opened, and I found Invisalign to work well, whilst arguably a little bulky to wear and the original Clincheck software slightly basic.
There were multiple companies jumping on the aligner bandwagon. Some of which made me uneasy with lab technicians planning large amounts of posterior IPR with limited records. I can't say any of the aligner companies were comparable to the accuracy and efficacy of Invisalign even then.
'Entirely digital workflow'
The word 'evolve' and phrases like 'time for change' are often used in reflective articles. However, the last five to ten years in dentistry have been the definition of this.
Orthodontic treatments have grown worldwide exponentially as the culture of how we look on social media and a renewed emphasis on smile aesthetics has grown.
I now have an entirely digital workflow. Three years ago I stopped using impressions so model storage issues have gone. Additionally, I can reorder lost retainers within minutes of retrieving scans. The Clincheck software is so detailed and so fast I can customise all my Clinchecks in real time as the treating doctor, rather than the technician doing this or telling the technician then waiting several days for the changes to be made.
Both online and through planning their treatment digitally, patients are informed better about treatment options. In addition, personal protective equipment and health and safety is reassuringly better than it was two decades ago.
The only area I feel is dwindling each year is the NHS service. Having worked in the NHS for many years before turning fully private, I felt the frustrations of limited budgets and availability each year. Particularly since Covid, this has exacerbated.
I respect and admire my colleagues with contracts, still providing the best treatment they can with limited means.
The future is digital
I see the next 25 years being even more digitally based. Better and faster scanners are becoming more cost effective as the technology improves and more widespread, ceasing the need for impressions in all specialties.
Digital monitoring of treatment has taken off. Now it can only continue to do so being convenient for the patient and time effective for clinicians.
I welcome the era of my millennial colleagues shining a new technological light on our profession.
---
Find out more about Denplan