The legal eagle – we are all paying for exorbitant clinical negligence costs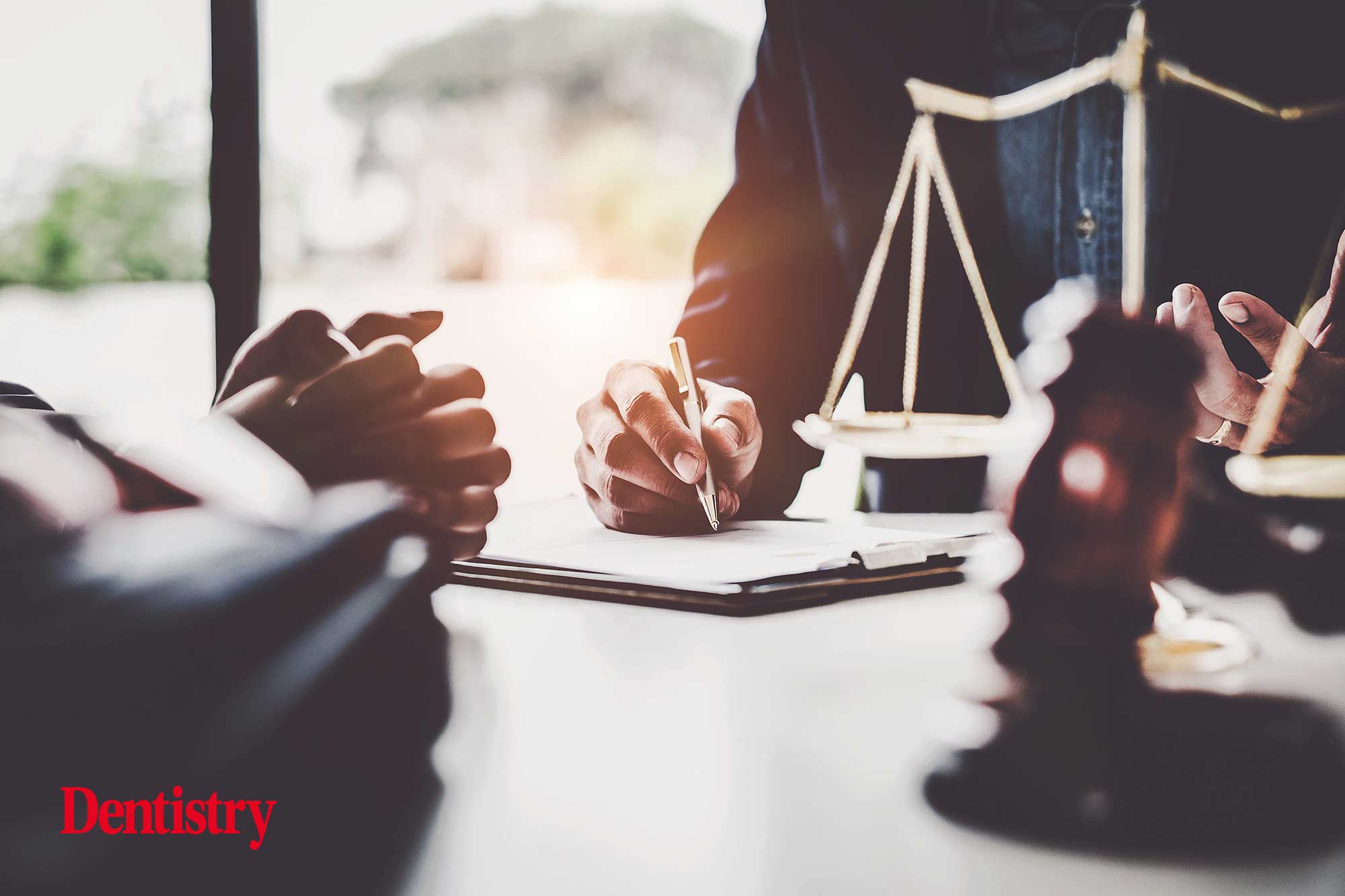 Action to fix our warped system is long overdue, says the DDU's John Makin on clinical negligence costs.
No one would question that when a patient is injured because of negligence, they should be fairly compensated. Regrettably, fairness is not a notable feature of a civil litigation system.
Disproportionate legal costs are one of several defects in the current system which particularly affects the lower value claims that feature more commonly in dentistry.
A significant proportion of our cases settled for below £25,000 in 2020. Additionally, we saw legal costs paid to claimants' lawyers exceed the damages payment paid to claimants by over 500%.
Not fit for purpose
Now, at last, there are positive signs that politicians appreciate the scale of the problem and the need for reform.
The government has recently closed a consultation on limiting claimants' legal fees for cases valued up to £25,000. While we believe that the scheme should apply to claims up to £250,000 to have a real impact, the government has promised a more ambitious consultation this year on wider reforms.
Meanwhile, the House of Commons Health and Social Care Select Committee has published a report looking at NHS litigation reform. This includes evidence of a system on the brink of disaster.
Among its conclusions was this: 'The system for compensating injured patients in England is not fit for purpose. It is grossly expensive, adversarial, and promotes individual blame instead of collective learning.'
The DDU has concerns about the time that designing a new scheme from scratch could take, which is the committee's central proposal.
However, we welcome the recommendation to repeal section 2(4) of the Law Reform (Personal Injuries) Act 1948. This outdated legislation requires the courts to disregard the possibility that a claim for private healthcare provision could have been avoided by using NHS care when determining compensation awards and we have been calling for its repeal for many years.
'Urgent legal reforms are needed'
One familiar argument put to the select committee by personal injury lawyers was that 'most of the legal costs can be avoided if offers of compensation are made early', although this would require fault to be 'recognised and admitted'.
Speaking for the DDU, we will never settle a claim involving a member for the sake of financial expediency and successfully defend the majority of claims we receive. This means in the majority of cases there is no demonstrable negligent harm by our member.
Defensible claims will always be defended robustly in the interests of DDU members' reputations.
But the fact remains that the current system is time-consuming and stressful for claimants and defendants alike. It is also enormously costly to the NHS at a time when every penny counts.
The government must not kick this can further down the road. Urgent legal reforms are needed to make the cost of clinical negligence proportionate and affordable, balancing the needs of society, the NHS and taxpayers.
Our 'fair compensation' campaign has more details about the changes we want to see.
---
Follow Dentistry.co.uk on Instagram to keep up with all the latest dental news and trends.