What if…? – scenario planning and why it's so important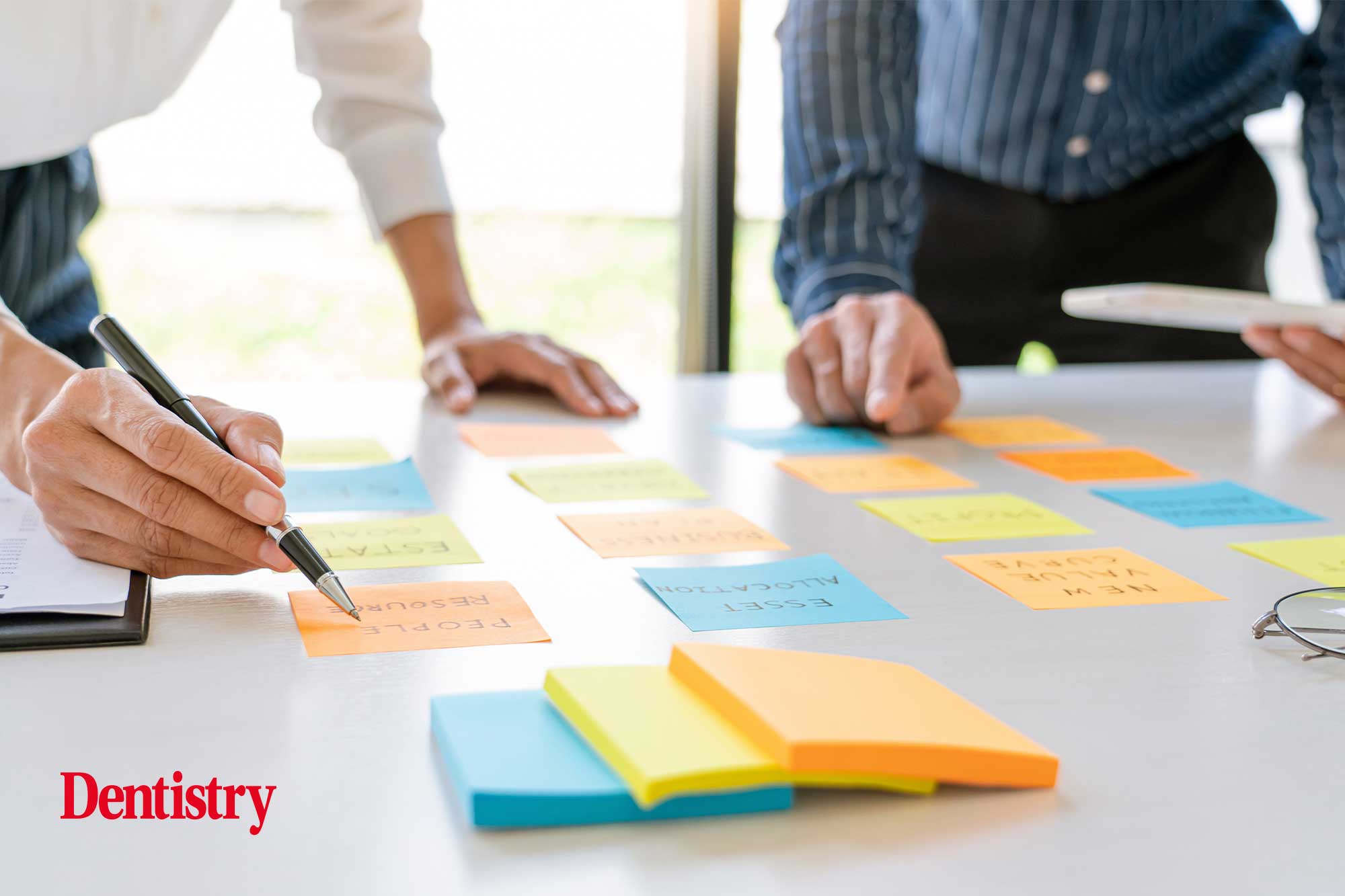 Les Jones from Practice Plan shares his thoughts on scenario planning and why it's so important.
If there is one thing that is certain about the dental profession at present, it's that it is awash with uncertainty.
The Covid crisis has been like a tsunami, seeping into every aspect of a dental business – from how you manage your diary and interact with patients, through to staff retention, recruitment and even the future of NHS dentistry. Everything is in flux and there are many possible outcomes.
In times of such uncertainty, scenario planning becomes ever more important. In essence, you have the choice between burying your head in the sand and only dealing with potential issues as they arise or thinking ahead to what might happen and putting some outline plans in place to mitigate the potential impact.
Of course, scenario planning is nothing new to a dental practice. Your well-established policies and procedures are laden with well thought through responses to certain situations:
What happens if there's a power cut?
What happens if a patient becomes ill in the chair?
What happens if a key member of staff is off sick for a month?
These are all scenarios you will have thought about and made plans for.
Ask yourself the question
Perhaps now is the time to widen your horizon and ask yourself the question 'What if…?'
in relation to key scenarios that could have a big impact on your business should they come to pass. By doing so you might be able to put plans in place that could either increase your chances of dealing with an issue, or perhaps even avoiding the issue altogether.
So, here are some potential scenarios that could arise in the near future:
What if your associate hands in their notice?
What if the country goes back into a full lockdown?
What if the NHS moves towards a core service?
What if patients become more vocal about missed appointments?
All of these are perfectly feasible scenarios. The question is, do you wait for them to happen? Or do you start the conversation now and think about what plans you might put in place to deal with them?
Let's take the first one. There is currently a shortage of associates within the profession, which has put associates in a strong position. Replacing an associate could be a very difficult challenge, should they decide to leave.
If you are aware of this possible scenario, then you can start to think about how you might reduce the chances of it happening in the first place.
Gauge their appetite
So, you could talk to your associates to get a sense of how they are feeling at present to try and gauge their appetite for a move.
You could think about introducing incentives or making improvements to your associates contracts. This might be more beneficial and less costly than finding a replacement. You can link these to a contractual commitment to stay at the practice.
You might talk to them about funding their professional development through courses and workshops.
All of these are ways of reducing the chances of the scenario becoming a reality.
There are many guides to scenario planning on the internet. However, simply identifying the scenarios that are a) most likely to happen and b) will impact your practice, is a great start. It's the catalyst to conversations and discussions that could turn into mitigating plans.
Don't wait for these scenarios to happen. By then, it may be too late.
---
If you'd like to find out more about Practice Plan and how Les and the team have supported thousands of practices develop a well populated, custom-branded membership plan, visit their website.