Mental health in dentistry – is perfectionism still possible?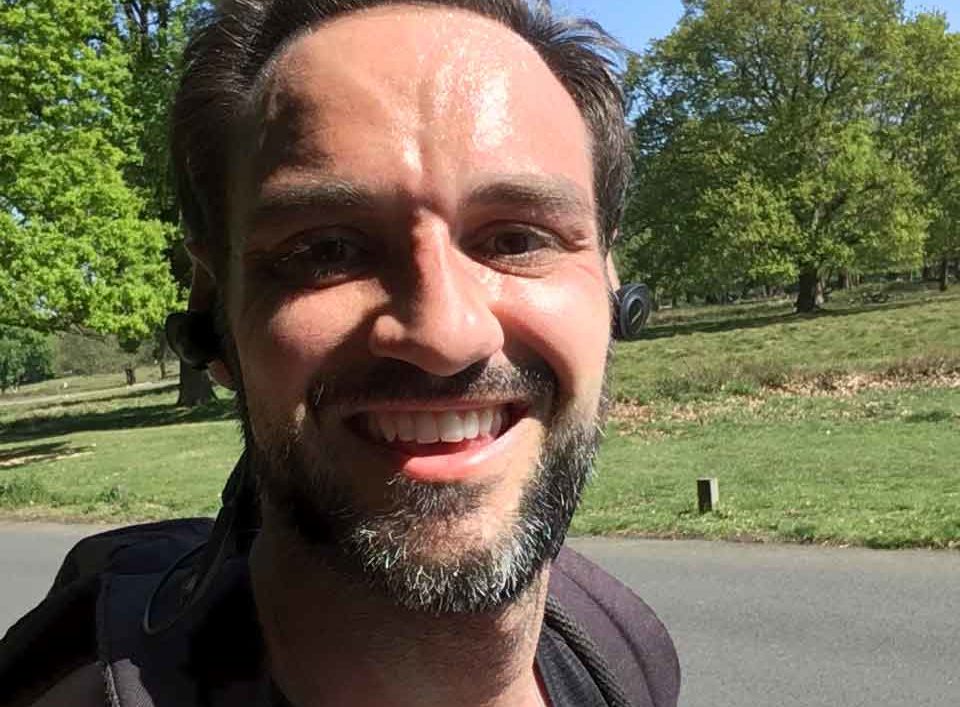 Robert Chaffe details the experiences he went through last year that left him fighting a GDC fitness to practise case.
As an advocate of mental health in our profession, and in men, I wanted to share a story with you of what happened to me towards the end of last year.
Only my family and colleagues know what went on. But it shows a massive problem we have in our profession in modern times.
I feel it is our duty to speak out to help others where possible.
Being a total perfectionist myself is why I ended up getting an eating disorder in my teenage years. But this trait also helped me to get over it.
I put my heart and soul into everything I do; whether that is playing with my kids, trying to be a good husband and father, being a good dentist to all my patients, and striving to be as good as I can be.
It led my down another rabbit hole towards the end of last year.
Dentistry's top stories
Riding the wave
I was a finalist for six Aesthetic Dentistry Awards in 2021. And I felt all my hard work, courses and effort finally paid off.
I was elated, and so happy to be recognised by my peers in so many categories.
It was a little gut wrenching to have your name read out six times and not win anything. It was a feeling like 'Always the bridesmaid and never the bride'. But after a while I just felt so happy to have been there.
Following that my mother got quite sick. And finally the sucker punch, what we all dread as dentists.
It was a November Monday morning, and an email popped in my inbox from the GDC marked as 'urgent'.
It was the dreaded GDC complaint. I have always strived so hard throughout my career to treat all my patients as family members. I put my soul into my job, regardless whether it's a check up or a huge treatment plan. Every patient is the same to me.
My mind was going at one million miles per hour. I wanted to pack up and go home. I was thinking: 'Who would think I was so bad at my job I am subject to fitness to practise complaint?!'
The dreaded complaint
After opening the email I discovered it was from a patient who was unhappy with a check up I gave them.
I do such big cases now, I was expecting an implant case, or a smile design. Nut no, this was a check up.
The way the GDC works is any patient can go to its online platform and tick boxes to select a complaint.
This patient's motives were purely financial. She was unhappy with the service I gave at the check up. She wanted her money back.
The GDC does not deal with finance disputes. On its tick boxing form there is no mention of: 'Have you contacted the practice in question to request a refund?' Instead you just select your issue from a drop down menu, a little like booking a holiday.
Then it goes to the GDC panel, which opens an investigation.
'I felt like the worst dentist in the world'
Ultimately, this all came down to one instance of the patient failing to reply to an email and the fact she did not like the service she received. It left me with a three-month investigation by the GDC.
Dental Protection always says on its courses that patients who do not like you will be the ones who will take this course of action. And that miscommunication is the main reason for complaints in the UK.
During the three-month wait, I felt like the worst dentist in the world.
My passion had gone, my love for the job went and I just felt each check up was another one to reach the GDC.
With a history of mental health issues, I am not sure if this led to it impacting me more.
I became withdrawn, from my colleagues, friends, family and on social media. I lost my confidence, even though my colleagues told me not to.
My boss called to say I should not let this get to me. But it really did.
No matter what anyone said, it's part of my personality as a perfectionist. This patient felt I was so bad this was the correct course of action.
I don't think patients know what a fitness to practise complaint does to a dentist; how it impacts them, their family, their health.
All this patient needed to do was ask for her money back, which I would have given her.
All charges dropped
After months of stress I got an email in March saying all charges were dropped, as well as confirmation that I acted impeccably.
I felt vindicated, that all my hard work, staying late, getting my notes as perfect as I can, pretending each patient was a secret shopper from the GDC stood me in good stead. That all the learning, courses, passion and professionalism I try and display worked in my favour in the long term, despite the stress.
The reason I wanted to raise this, is that complaints are on the rise.
Our job is stressful, so ensure you do everything you can to protect yourself. Understand the law, get your notes completed fully, work hard, keep the passion and drive to be the best you can. This is what keeps you going.
Fitness to practise
I want to raise awareness to the flaws in the fitness to practise complaints procedure at the GDC.
The months of stress I went though could be avoided by a simple paragraph when the patient was making the complaint to understand why the patient had contacted the regulator in the first place. This way the GDC can act in the patient's best interests, just like the GDC expects of us as dental professionals.
This was a simple case of giving her the check up money back. Not a fitness to practise case.
I know now I am more that fit to practise, as the vast majority of us are.
But we need to be aware our standards need to be high and fit with the GDC ideals of what acting in a patients best interest are.
The system is far from perfect. But so long as you follow best practise, this is proof we can overcome it.
Sticking together and striving for perfection is the way to succeed. Together as a profession we will prevail.
Sharing experience
John Cullinane, GDC executive director, Fitness to Practise, said: 'We know that fitness to practise is an unpleasant experience for everyone involved and we understand how this can impact on dental professionals.
'I'd like to thank Mr Chaffe for sharing his own experience so candidly and talking about how it impacted on not just his professional life but also his personal relationships. Feedback from those involved in fitness to practise is important to us and we want to hear more.
'I also thank Mr Chaffe for highlighting that fitness to practise is not for those seeking refunds for their treatment. We agree and make this clear when people come to us to raise a concern. We also recommend that problems are first raised directly with the dental professional wherever possible as this is often the quickest and best way to a positive outcome for everyone.
'In addition, if there's something to put right, it gives professionals the opportunity to do so.'
---
Follow Dentistry.co.uk on Instagram to keep up with all the latest dental news and trends.