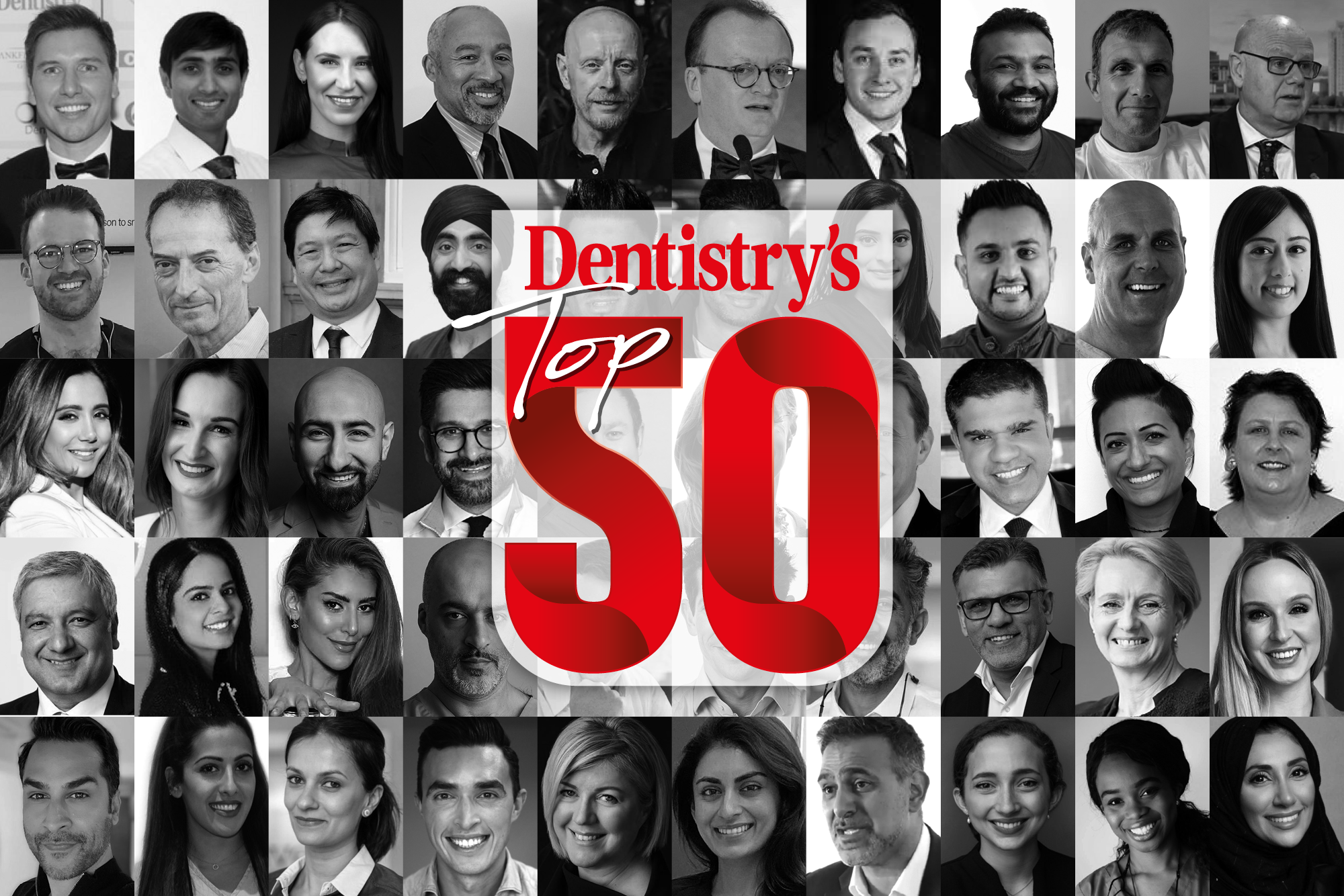 The moment you've been waiting for is finally here – it's time to see who's on this year's Dentistry's Top 50 list.
Just like birthdays and Christmas, Dentistry's Top 50 has become an important date to keep an eye out for in the dental diary.
It has become an opportunity to celebrate and recognise the impact and influence 50 people are having on the profession over the past 12 months.
Past winners have ranged from chief dental officers to viral social media stars.
And many refer to the list throughout the year to keep up with the goings on in dentistry.
Dentistry Top 50 community
Over the following pages you will see names from across all walks of the profession.
Some are titans of industry and commerce, holding positions in large, influential organisations. Others are educators, academics or esteemed clinicians. 
And many have launched big social media profiles too, utilising them to break down barriers between patients and the profession. 
We feel the people in the final Dentistry Top 50 list all stand there on merit. 
You might note, too, that there is no ranking in this list. Dentistry, in its finest moments, is a community – a fact that is often forgotten.
The Top 50 is therefore about raising people up, not comparing them. 
We are delighted to present you with a list of people that better reflects the wide and wonderful world of dentistry in the UK. 
Welcome to Dentistry's Top 50 of 2022. To view the list, simply sign in for free below.
This Content is Exclusive to Dentistry Club Members
The Dentistry Club is free to join and lets you access our premium content including cutting edge editorial, leading clinical cases and the biggest stories in dentistry.
Get Started