How I changed my business model to increase patient value and profits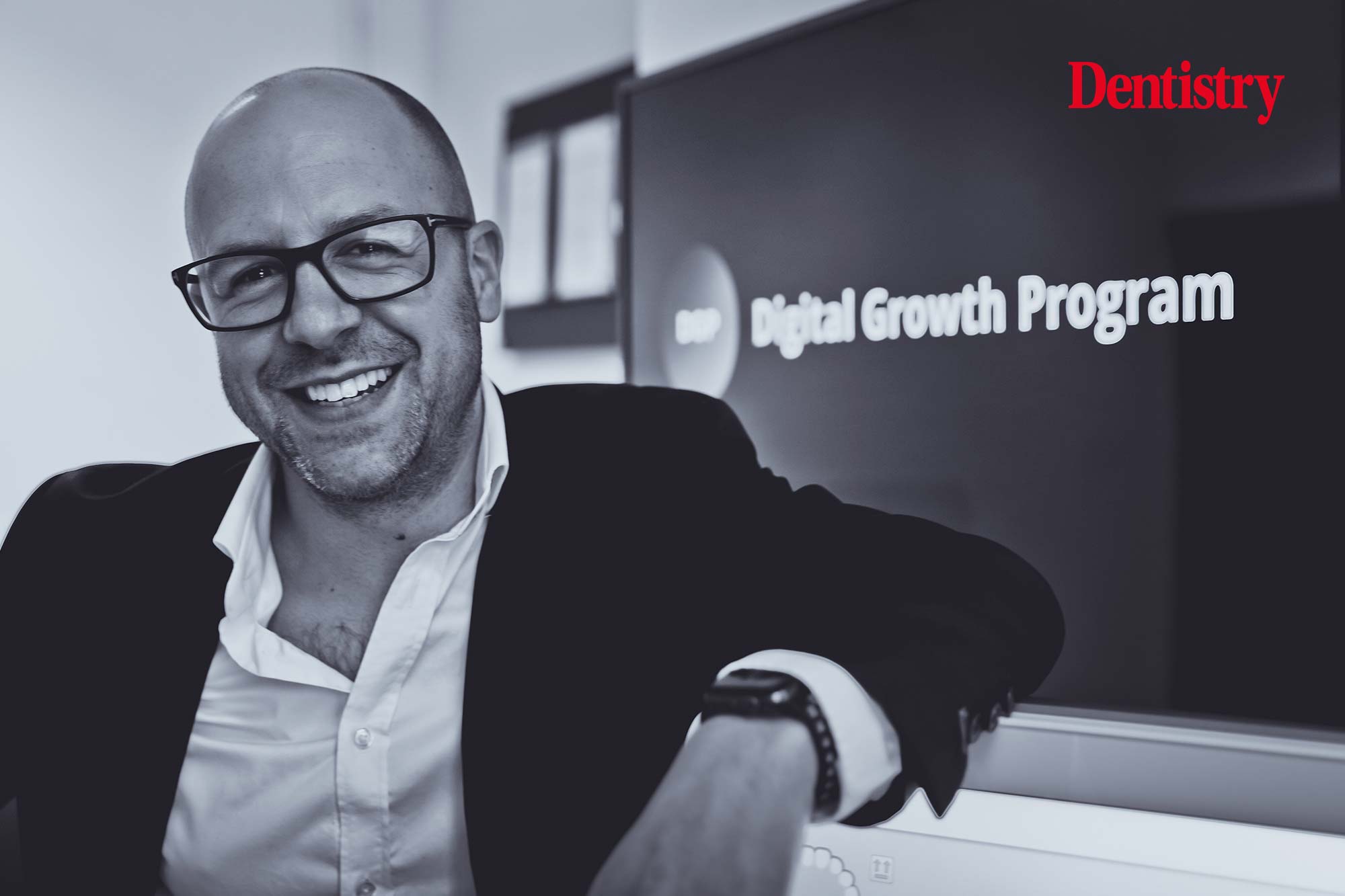 Zoe Close talks to Marcos White about how changing his practice's business model during the first lockdown improved patient experience and boosted the bottom line.
When Covid-19 first struck and practices were forced to close their doors, one of the positives for many of those with a membership plan was the loyalty of their patients.
The vast majority saw patients continue to pay their monthly fees. This shows just how much value they place on their dentist.
No doubt this was a welcome boost. Not just financially, but also for morale at what was a very difficult time.
For some, that display of commitment to their practice, along with the wider experience of delivering dentistry during the pandemic inspired them to transform the way they run their business.
It certainly was for Marcos White, practice owner of Courtyard Dental.
He said: 'Very few patients cancelled their plan. It says a lot about the value they give to our care.
'Despite everything else that was happening, they deemed it as something they wanted to keep paying for.
'That was the first lesson from the pandemic. And because of that, we decided to reinvent the way we do check-ups, to give patients even more reason to value what we do and stay committed to us.'
A new approach to check-ups
One of the big changes that Marcos made was to introduce the necessary digital intraoral and radiographic scans as part of routine check-ups.
While Marcos is known for being an early adopter of technology – he's been using intraoral scanning for five years and credits embracing digital dentistry with huge revenue growth in his practice – this is the first time he's offered scans in routine check-ups.
He also changed the frequency and length of check-up appointments. This way he could work more efficiently while providing greater opportunity to build rapport. This, he says, is harder during the more traditional 10-minute slots.
He explains: 'Traditionally, we offered two 20-minute hygiene appointments and two 10-minute check-ups throughout the year. However, we decided to extend the hygiene appointment to 30 minutes and combine the check-ups to create one 20-minute appointment now called a Dental Health Assessment.
'This minimises the number of times a patient needs to visit the practice. Whilst also still giving them a good quality service and value for money.
'We believe the hygiene appointments are very important. But patients don't need to see the clinician twice a year.
'With more time available in those 20-minute check-ups, we now digitally scan the patient. I don't think many other practices are doing routinely in check-ups.
'It means we're utilising our technology more, working efficiently and providing a better value service. Even though we've also increased fees, patients feel they're having an enhanced experience.'
Communication is key to successful change
Marcos says that the changes have been a success, improving relationships with patients as well as boosting their business.
Key to that success is the positive and clear communication, not just with the rest of the dental team but crucially with patients.
Marcos said: 'The biggest positive for us has been the increased value that patients are receiving.
'I'd say to other practices who may think they need to make a change – sit down with patients and staff. Explain everything about why you are making the move. And about why it will be better for the practice and patients in the long run. Put everything in place properly and then go for it.'
Making changes in your own practice
If you're looking to make changes in your practice, whether that's moving away from the NHS or around plan membership and would like some support from people who have helped hundreds of practices transform their business – get in touch.
Visit our website or call 01691 684165.
---
Practice Plan and Medenta members can also hear more from Marcos White and learn how to introduce or maximise the benefits of digital dentistry within your own practice at an event on 19 April. Find out more about this event here.