Working length estimation made more convenient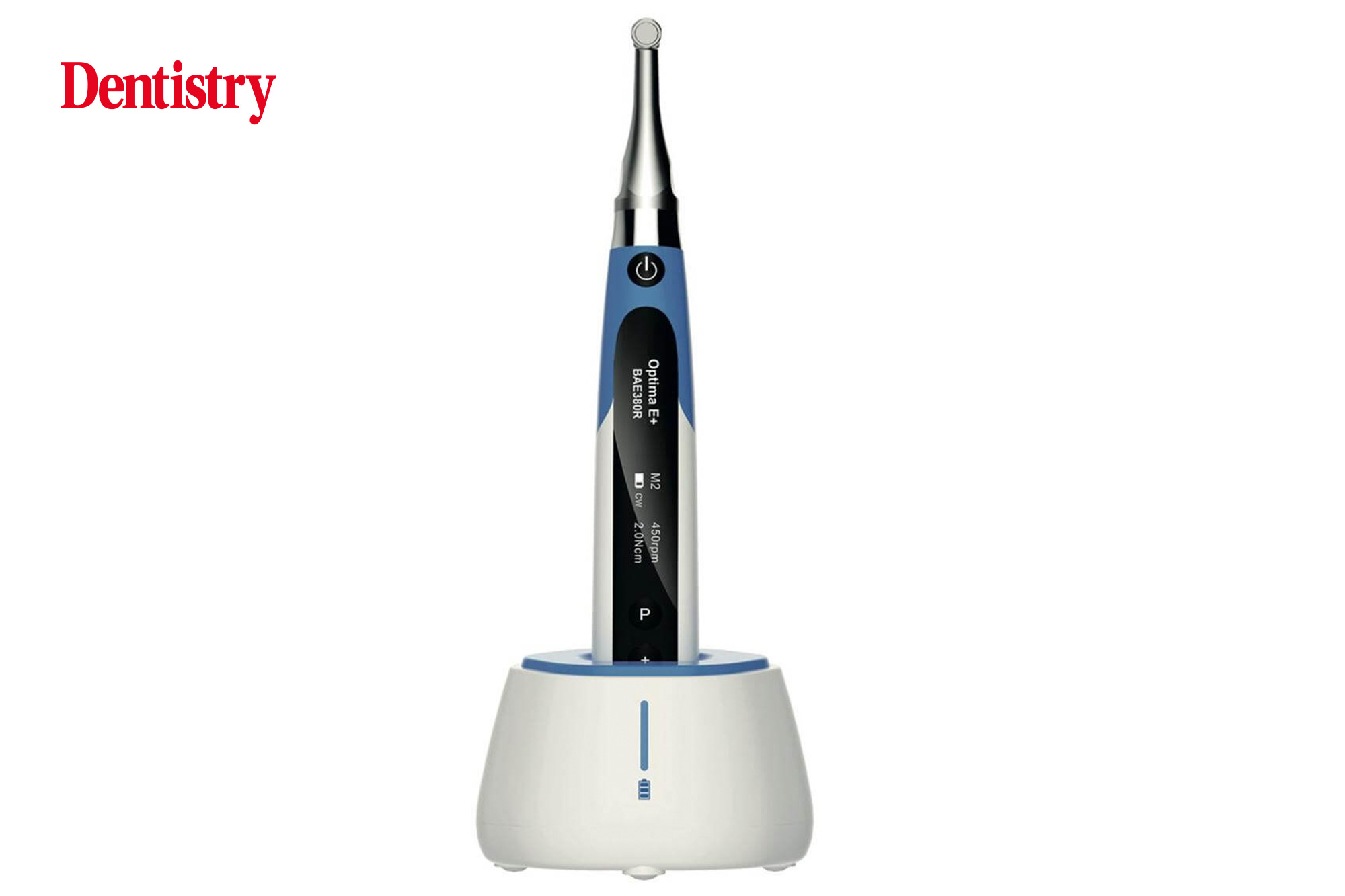 The determination of working length in endodontics is one of the most complex and important steps in root canal treatment. Even the most experienced dentists can find it challenging.
Chances of successful endo treatment decrease with every mm a dentist or endodontist comes up short of the true working length.
The introduction several years ago of impedance-based electronic apex locators has helped make life easier for dental practitioners. Modern apex locators are relied on to deliver up to 97% accuracy.
An electronic apex locator is a more accurate way of identifying the apical foramen over traditional x-rays or hand files. It is an essential part of most dentist's endo kit.
New innovation
Up until now, electronic apex locators have mostly only been available as compact standalone units.
While these systems are easy to use and can provide exceptional accuracy, one limitation is that they require the dentist to switch between devices.
The new Optima E+ endodontic motor from B.A. International comes with an integrated apex locator that removes this weakness and reduces operation time for the dentist.
This can add some much-needed convivence to complex root canal treatment and negate the need for separate apex locator and rotary handpiece purchases.
What's special about the Optima E+?
The Optima E+ uses an innovative built-in apex locator to get a highly accurate reading of the working length of a canal space.
The tool has real-time display of file location in the canal and automatic or auto-stop functions for when the file reaches the apical stop to prevent perforation.
The unit also works as a standalone apex locator using its EAL setting (in which the motor does not run). This is selected via the motor's control system.
How do apex locators work?
The apex locator built into the BA Optima E+ relies on the same science as all other electronic apex locators.
It works by using the body to complete an electrical circuit. There is a lip click connection to the oral mucosa and a connection to the endodontic file.
The electrical circuit is completed when the instrument is inserted into the root canal in the apical direction and touches the periodontal tissues.
Electronic apex locators indicate this point has been reached by displaying a reading of 0. This point is considered the true working length.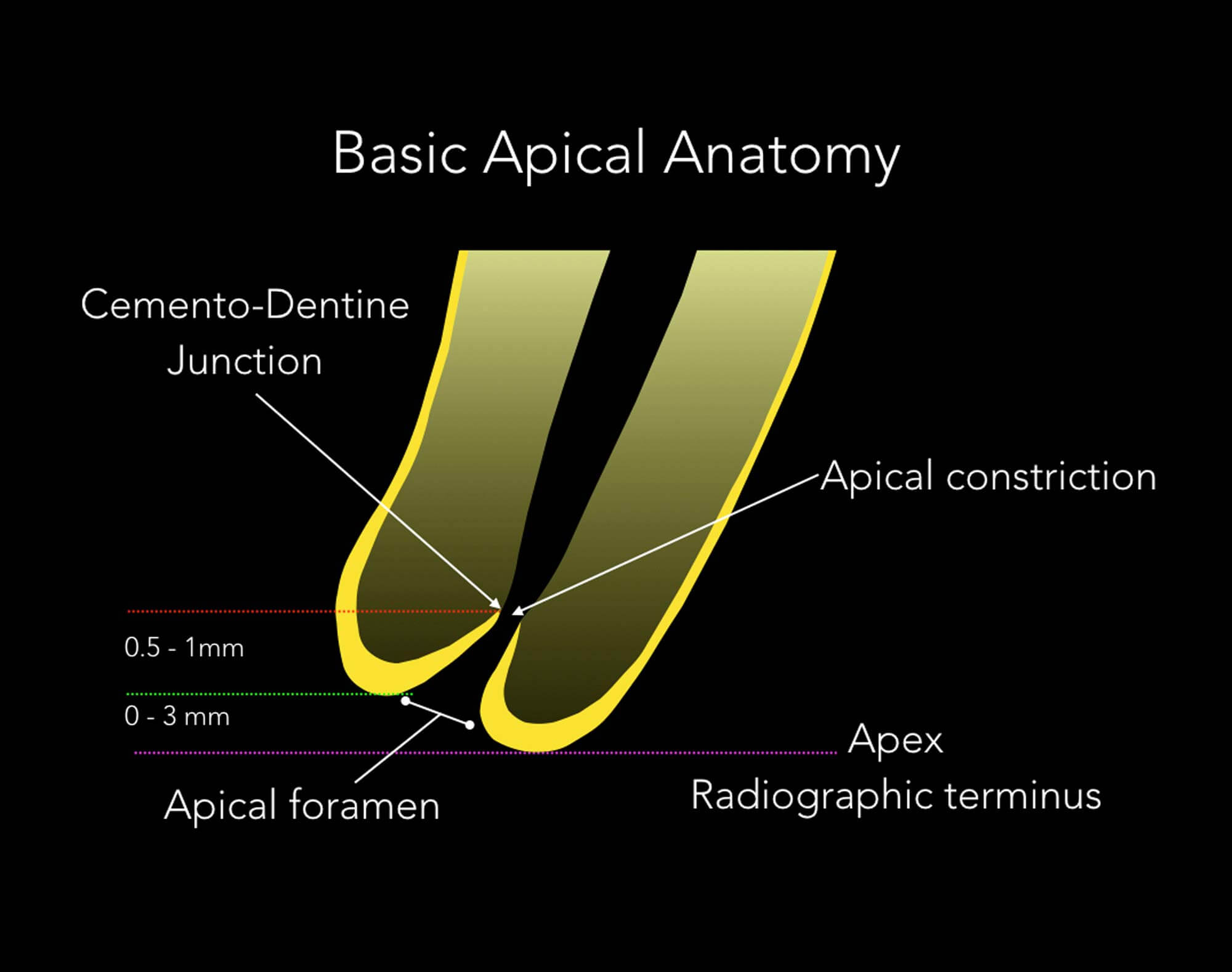 Other advantages of electronic apex locators
Deliver up to 97% accuracy
More accurate than radiographs
Less likely to damage apical constriction compared to manual methods
Speed up treatment time
Less patient exposure to radiation
Can detect perforation.
What are the other benefits of the Optima E+?
Along with its built-in apex locator, the Optima E+ comes with several other plus points capable of enhancing endodontic work.
One other big advantage is its advanced reciprocation feature, whereby the forward angle must be equal to the reverse angle. The adjustment range is from 20° – 340° at 10° intervals.
This feature is available using the Safety Glide Path. It allows dentists even greater flexibility.
Other notable benefits include:
One of the quietest motors on the market (average 37.2db for 300RPM)
Brushless motor improves cutting efficiency and reduces risk of fracture
32 inbuilt endo system pre-sets, including for Edgeendo
10 customisable memory programs
360° rotatable 6:1 contract-angle head
Auto start and stop functions
Adaptive Torque Reverse mode
Dominant hand use option
Easy to read OLED display
Long-life 2000mAh lithium battery
Wireless charging.
Where to buy the BA Optima E+ endo motor
The Optima E+ is available to purchase from Kent Express, the UK's largest mail order dental supplier. Free next working day delivery is available as standard when you purchase online.
The product is currently available for only £995 and also comes with three free packs of Edgeone files worth over £95*
Visit Kent Express online to shop now.
*Prices and offers accurate at time of publication (16/02/22)