Is providing NHS dentistry really worth it?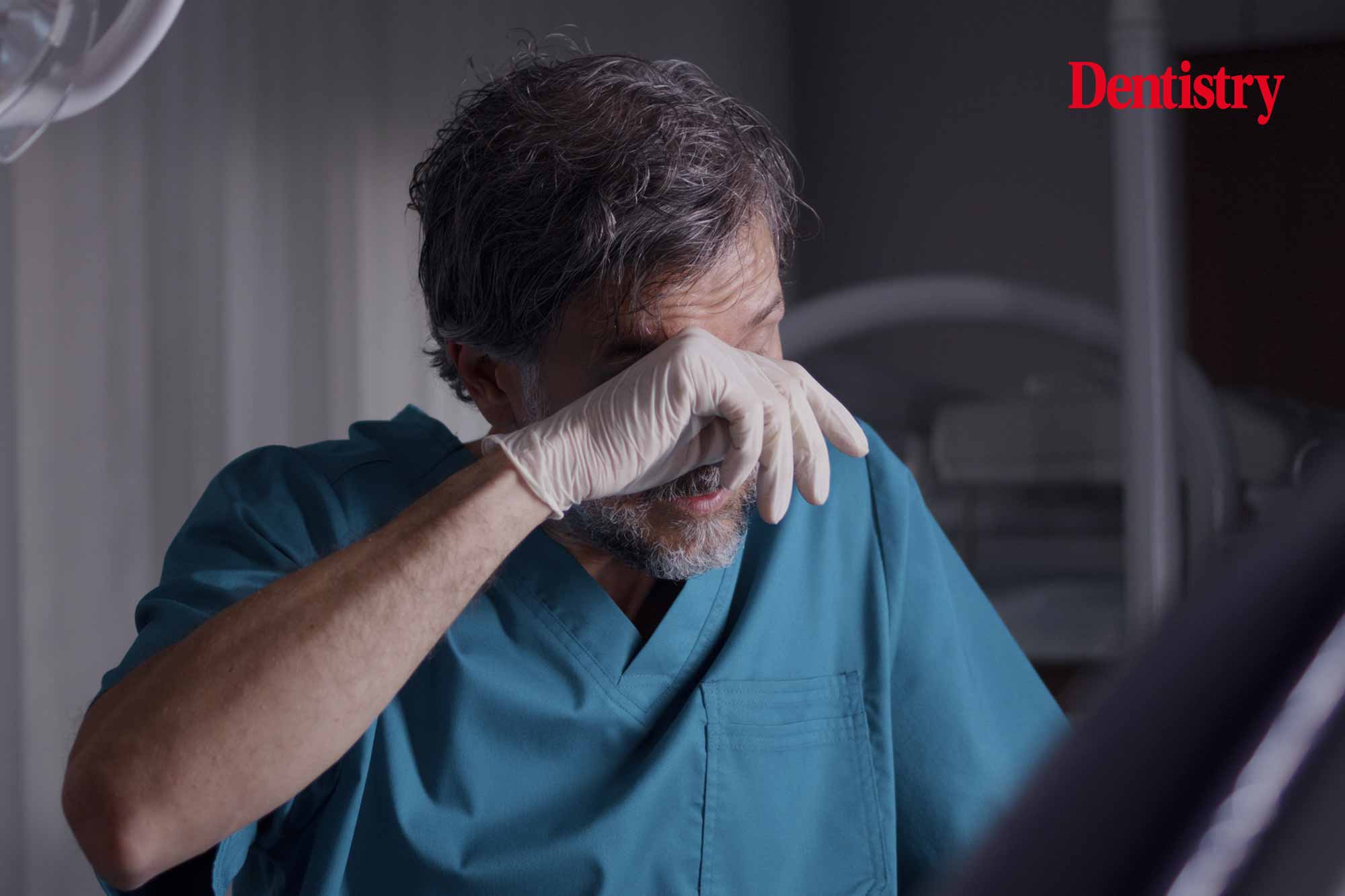 Nigel Jones looks at the question of whether providing NHS dentistry in your practice is really worth it.
Few would deny that, in recent years, working in NHS dentistry has become harder and harder. And the pandemic has made things even tougher. Working to hit changing activity targets, in layers of uncomfortable PPE whilst adhering to restrictive standard operating procedures (SOPs) has become too much for many NHS dentists.
It has caused many to move to private practice, retire, or in some cases, change career altogether.
The latest increase to 85% activity targets with little change to the SOPs has again made things even harder for practices. This has caused even more dentists working within the NHS to consider their future.
With life in NHS dentistry now arguably more difficult than ever, the question many dentists are now asking themselves is, is providing NHS dentistry really worth it?
Income reduction
From a financial point of view, the figures in recent sector reports show that working in NHS dentistry is not as financially rewarding as it was five years ago.
A BDA report published last year showed NHS dentists had seen a 40% drop in real-term taxable earnings in the last five years. And the NASDAL 2021 profit and loss benchmarking report has revealed similarly startling figures.
The report highlights a 10% drop in the net profit of a principal dentist over the last five years. It estimates that figure equates to around a 57% drop in practice profits in that period.
For dentists within the NHS, that is a very shocking and worrying figure. They will need to ask themselves whether things are likely to improve financially. Or whether they are prepared to work for an income that will continue to dwindle.
To answer that question, there are a number of factors worth considering.
Workforce
A driver in the reduction in taxable earnings is the increased running costs of a dental practice. Such as having to pay associates and nurses more money to attract and retain them because of serious shortages in the dental workforce.
Recruitment and staffing is one of the biggest issues many dentists, in particular NHS dentists, are having to deal with at the moment.
For the foreseeable future, dentists and practice staff are going to work in an uncomfortable environment where interaction with patients is hampered, and the enjoyable aspects of the job are greatly reduced.
As competition for suitable practice team members increases, practice owners will be forced to consider higher wages and investing in the career development of their team, to ward off the growing appeal – particularly for dental nurses – of pursuing a career outside of dentistry.
Such steps are much harder for NHS practices to contemplate than their private counterparts. They have the flexibility to pass on the increased costs to their patients.
For some NHS practices, it is getting to the point where they don't have enough associates to deliver their UDA targets. They're at risk of both financial clawback and of having their contract taken back.
As a result, many dentists are making the decision to give up their NHS contracts and move to private practice.
Many others will look at the recruitment and retention problem in NHS dentistry. It is much easier to recruit in private practice. They will question whether, from a workforce perspective, it is even possible, let alone worth staying in the NHS.
Enjoyment levels down
As many in NHS dentistry right now will acknowledge, the enjoyment level of the job is continuing to decrease. For some of the reasons I have mentioned above, it is getting more stressful. The targets continue to increase and there is no sign of the relaxing of SOPs.
What is also contributing to the enjoyment levels dropping is the fact dentists are permanently faced with this risk of being sued. The risk is growing as we become a more litigious society.
Such complaints are relatively unlikely. But it is a lot more likely now than it was 10, 20 or 30 years ago. And you still have what many perceive as a relatively hostile regulator in the form of the GDC. Many feel their regulator is waiting for them to trip up.
Many full-time dentists, earning on average £78,000 – a figure which, as statistics show continues to drop – are going to be thinking there are far less stressful ways of earning £78,000, or a similar income.
Fairly treated?
Many are wondering what it says about the respect of the profession, given the last-minute nature of many communications. Including the announcement of increases in activity targets. As well as the apparent lack of empathy to the challenges NHS dentists are facing.
All countries of the UK have committed to contract or system reforms to take effect from April 2022. That is only a few weeks away. Any kind of detail is still sadly lacking.
It is no wonder more people are asking themselves, if the government truly wanted to keep the dental profession committed to NHS dentistry, would they interact with the profession in this way?
Many are now considering their self-worth. They're deciding they value themselves a lot higher than the NHS values them and are deciding to make the move.
Others have a low self-esteem, a low perception of their self-worth and are putting up with a drop in earnings.
What this may hinge on is your perception of your self-worth, rather than the viability of your business moving forward.