A letter to my younger self – Morven McCauley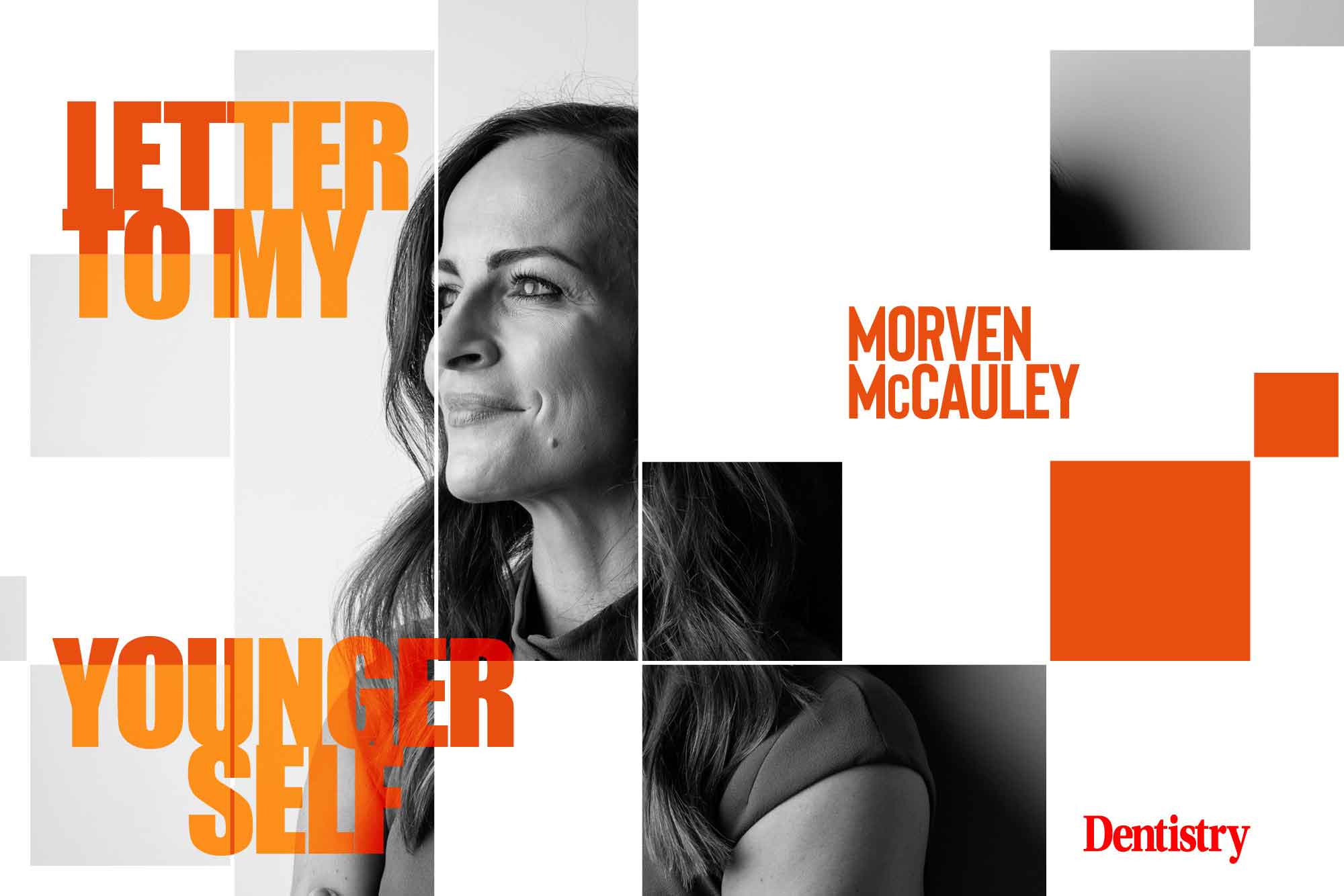 Morven McCauley reflects on how short life is and the lessons she's learned so far during her career.
'In hindsight' – the ability to understand and realise something about an event after it has happened, although you did not understand or realise it at the time.
This current chapter of life, of which I am so very grateful, would never be in existence if it wasn't for the story and pathway I have already taken.
However, I do believe there are tokens of advice that I would whisper to my younger self. Things that would make this pathway possibly a tad less bumpy and touch more fruitful.
Dentistry's top stories
A letter to my younger self
Dear younger self,
Firstly, well done on listening to your mother and choosing to write dentistry instead of musical theatre on your UCAS form.
Although you may not realise it until five years post-grad, this career will provide you with passion, drive and a lot of possible doors to numerous different opportunities.
As you enter your second decade in the profession you will become to appreciate it's flexibility. With working three days a week you can still comfortably financially support a family. And it allows you to spend the other four days mainly covered in playdough and crawling around soft play.
As you grow and as you reach milestones, you can celebrate your successes. Buy that car, go on that holiday, and treat your loved ones.
Life is short. Work to live, not live to work
You may however, spin that to work hard, play harder, at dental school. You will experience a relationship riddled with mental and physical abuse. But afterwards, don't let it haunt you, don't let it make you resent walking in the doors of the hospital each day and have you doing the bare minimum to get through.
Put your independent woman shoes on and let it be the fuel to your fire to aim high.
Attend every lecture, every clinic, ask questions and soak up the knowledge like a sponge while the guidance is there in abundance.
Why not skip a few nightclubs to ensure you make those 9am clinics.
Life is short. Don't dwell on the past. Learn and grow
'The best investment you can make is the investment in yourself as that cannot be taxed' – Warren Buffet.
'It's not what you know, it's who you know' is a very loud and true statement.
If you want to develop and climb, you have to network and connect. Go on courses, join groups and circulate.
Learn from those more experienced and those that you admire. Treat everyone you meet with respect, enthusiasm and gratitude and it should come back to repay you in rewards.
Life is short. Take the helping hands when they are offered and give gratitude
Visualise and set goals and targets from an early age.
As I write this, I am sitting in-front of my vision board. A board of goals I wish to achieve in the next five years.
I can hear my younger self scoffing at how cheesy that sounds. But my gosh, it works, and in mysterious ways.
Please start this board as soon as you can. I often wonder what I would have achieved in my career by now if I had.
Life is short. Set goals and aim high
You will never go through your career without a clinical error. Any dentist who says they have never made a mistake is simply lying.
But it is how you react. Take action and utilise that experience as a lesson and stepping stone to greater success that actually matters.
Life is short. Don't wallow, take action
There is a moment in your life you will be cradling a screaming toddler in the gantry on a long-haul flight, now feeling so very grateful for all the travelling you did in that period of life when you were more footloose and fancy free.
Travel as much as you can when there are fewer home commitments.
When you can be carefree as an independent and without the urge to check that work inbox, or doing subtle Zoom calls from the back of the kids club.
Enjoy the long lie-ins, meeting fresh faces in new places, and glorious spontaneity.
Life is short. Fill it with adventure
The people you surround yourself with both professionally and personally, have a huge impact on your happiness, your drive, your ambition, and overall satisfaction.
When someone is leaving you drained, making you dread an encounter and restricting you from your full potential, it is time to pack your bags. Whether it's from work or from home – move on.
You deserve better.
'If you are not happy with the answers life is giving you, then ask some different questions' – Paul McGee.
The journey to find 'the one' may feel meandering and exhausting. But be grateful this search was before the days of social media and dating apps!
You will come to realise that this partner should be your cheerleader. And most importantly, your teammate through the rollercoaster of life.
Life is short. Live it with laughter and happiness
Let us remember the past with gratitude. Live the present with enthusiasm. And look forward to the future with confidence.
---
Catch previous letters to my younger self:
Follow Dentistry.co.uk on Instagram to keep up with all the latest dental news and trends.