Toothless in London – campaign for NHS dentistry comes to the capital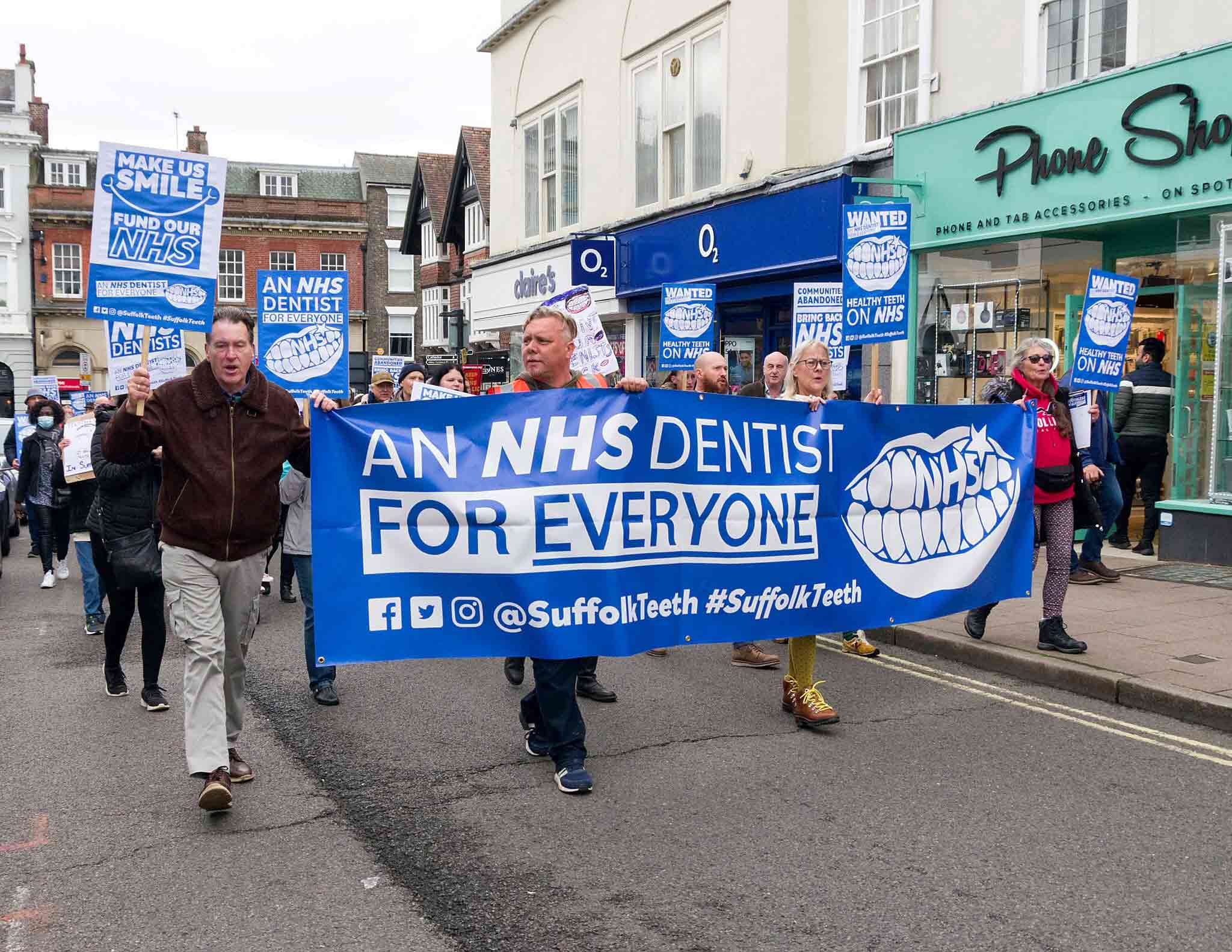 Another regional group has been set up in London as part of campaigners' fight for 'an NHS dentist for everyone'.
Toothless in Suffolk was set up last year after residents in the area came together after struggling to access an NHS dentist.
It has now launched on a national scale, with regional groups being set up in areas such as Manchester, Huntington and Newcastle – and now London.
'Not a separate system'
Liam Arnull is campaign coordinator for Toothless in London. He reached out following years of trying – and failing – to find an NHS dentist.
'I reached out to Toothless in England because, having lived in London for years, I cannot find an NHS dentist that is signing on patients anywhere,' he said.
'My teeth and mouth are a part of my body, not a separate system. We need to help the NHS step up and deliver a holistic healthcare system free at the point of use.
'Londoners, from the general public to dentists themselves, have been strained by the pressures of Covid-19 and the cost-of-living crisis. [It] has put stress on so many areas that London's dental system has broken.
'We need urgent change fast if we are to safeguard our dental health here in London and across the country.'
 Dentistry's top stories
Access crisis
This comes as recent statistics show more than 40 million fewer dental treatments have been delivered since the beginning of the pandemic. 
The new data reveals that a whole years' worth of appointments has now been lost since lockdown.
Around 40 million fewer courses of treatment have been delivered since March of 2020 when compared to pre-Covid levels. Additionally in the five years before Covid hit, the average volume delivered was 39.4 million.
Mark Jones is campaign coordinator at Toothless in England. He added: 'Toothless campaigns in Suffolk, Norfolk, Newcastle, Manchester, Huntingdon, and now London are amplifying the voices of millions who want an end to their suffering. The government can no longer continue to ignore the very real and acute needs of the general population.'
---
Follow Dentistry.co.uk on Instagram to keep up with all the latest dental news and trends