Toothless in Suffolk – campaigners march streets for better NHS dental care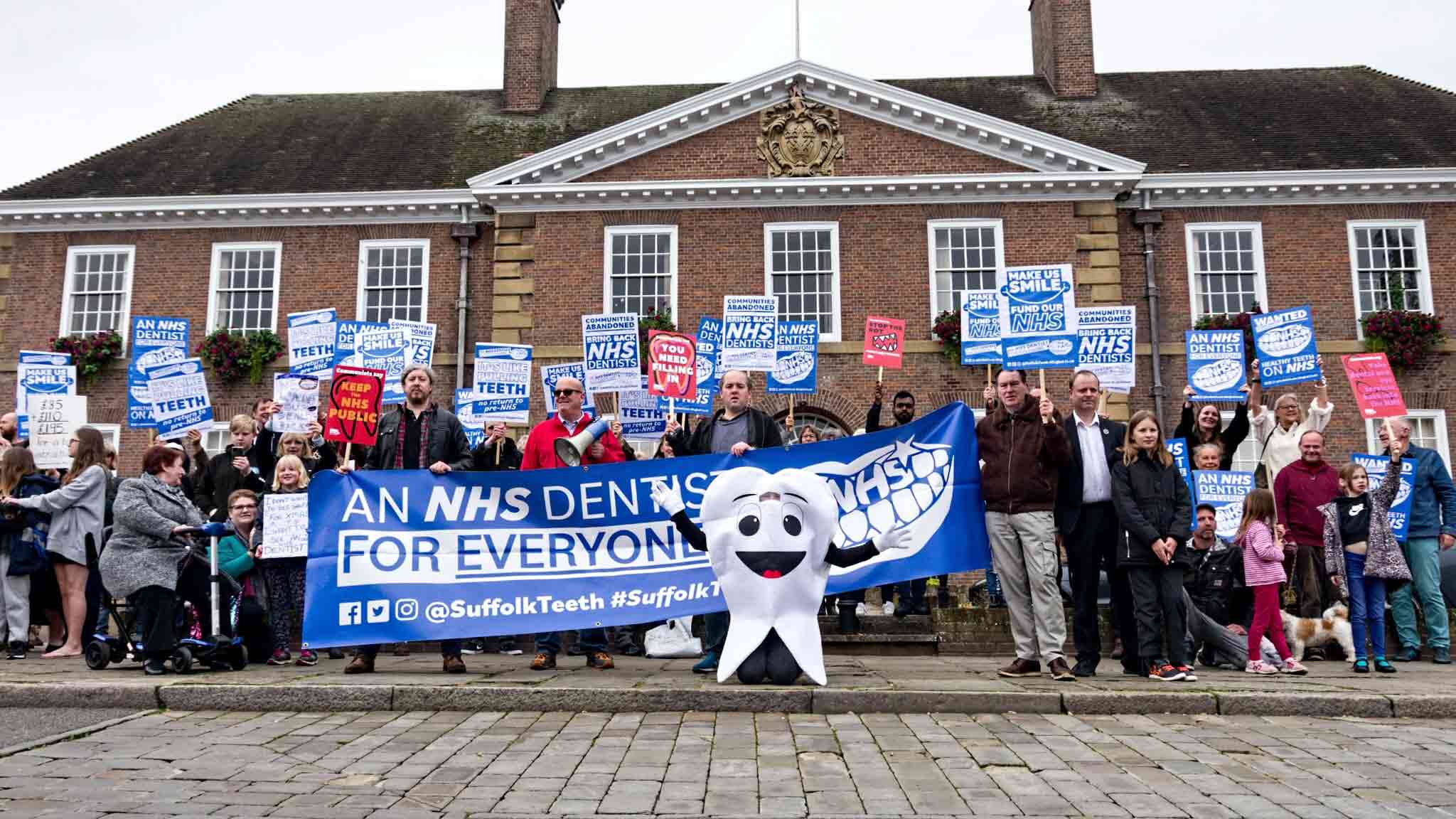 Dental campaigners took to the streets of Suffolk to call for better access to NHS dentistry.
Crowds were out in full force on Sunday as campaign group Toothless in Suffolk marched through Bury St Edmunds to raise awareness.
An estimated 150 locals – armed with signs and placards – flocked to the town to fight for universal dentistry provision.
Mark Jones, organiser of Toothless in Suffolk, said he hopes to take the group up a level in the new year.
'We are asking for an NHS dentist for everyone,' he said.
'Part of the NHS's remit is to deliver services where there is need. There is need, among other things, for dentistry and they are not providing it.
'This is a non-political campaign. It's grassroots and we welcome anyone who is willing to help and support the campaign. It's a very simple message.'
He added: 'We are not here to blame dentists. We understand that they get a lot of abuse, much like GPs.
'We are conscious that happens, but we are also keen to consider the dentist's point of view, which is why we are delighted have a former NHS dentist help on board the campaign.'
'Productive and receptive'
Eddie Crouch, chair of the British Dental Association (BDA), was also among the crowds on Sunday. He praised the campaign for its efforts and inclusivity of the profession itself.
'There were mothers with kids, retired residents and ex NHS workers,' he said.
'There was also someone who currently works at A&E and was marching because she had seen so many people turn up with dental problems.
'It was moving to hear some of the stories, particularly from those who had suffered for many months or those who had faced difficulties having to pay for private care.
'I've had lots of interest from MPs to have remote meetings with me simply because their inboxes are filled with letters about access troubles. And not only in historic places that have always struggled with provision.'
He added: 'It was a very productive day with a very receptive audience who were sympathetic.'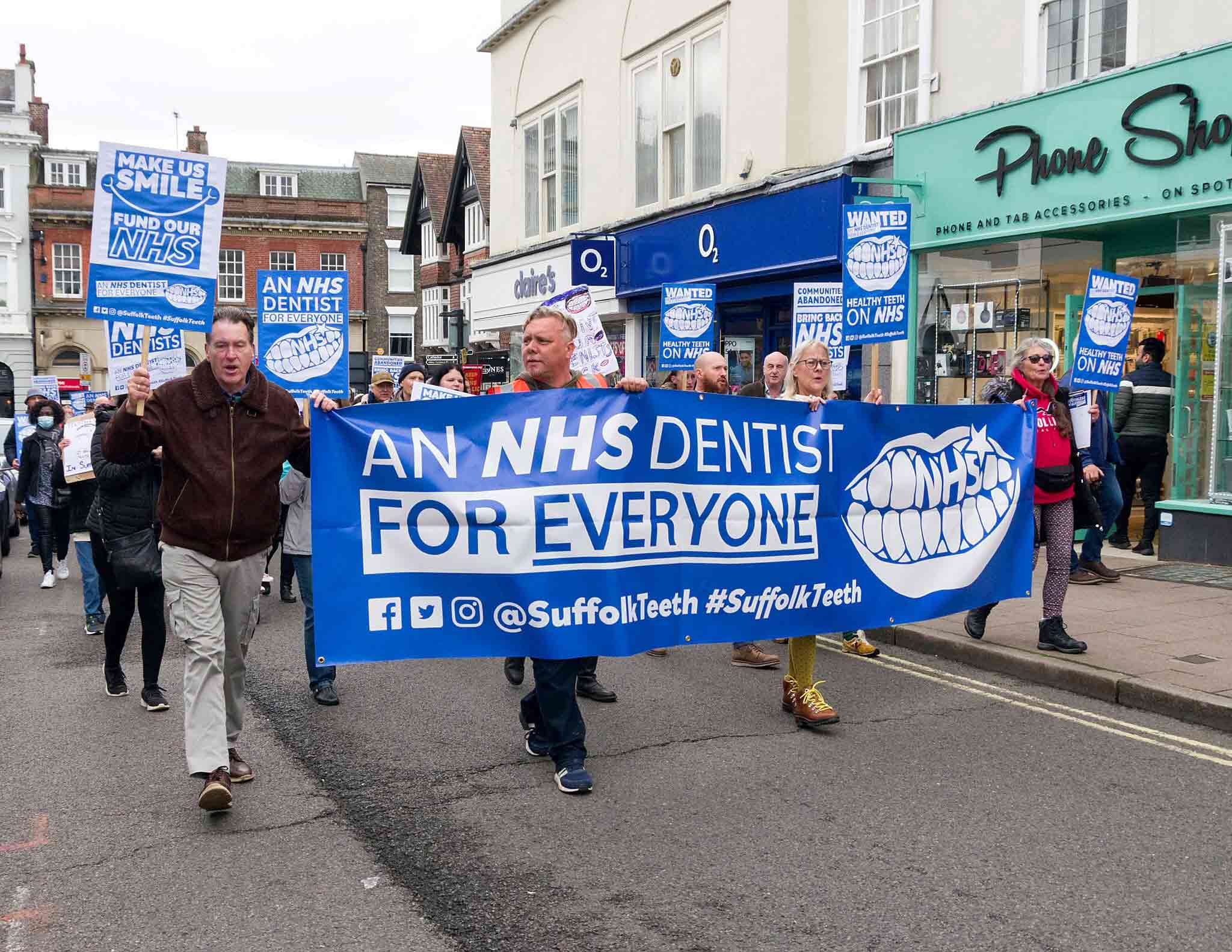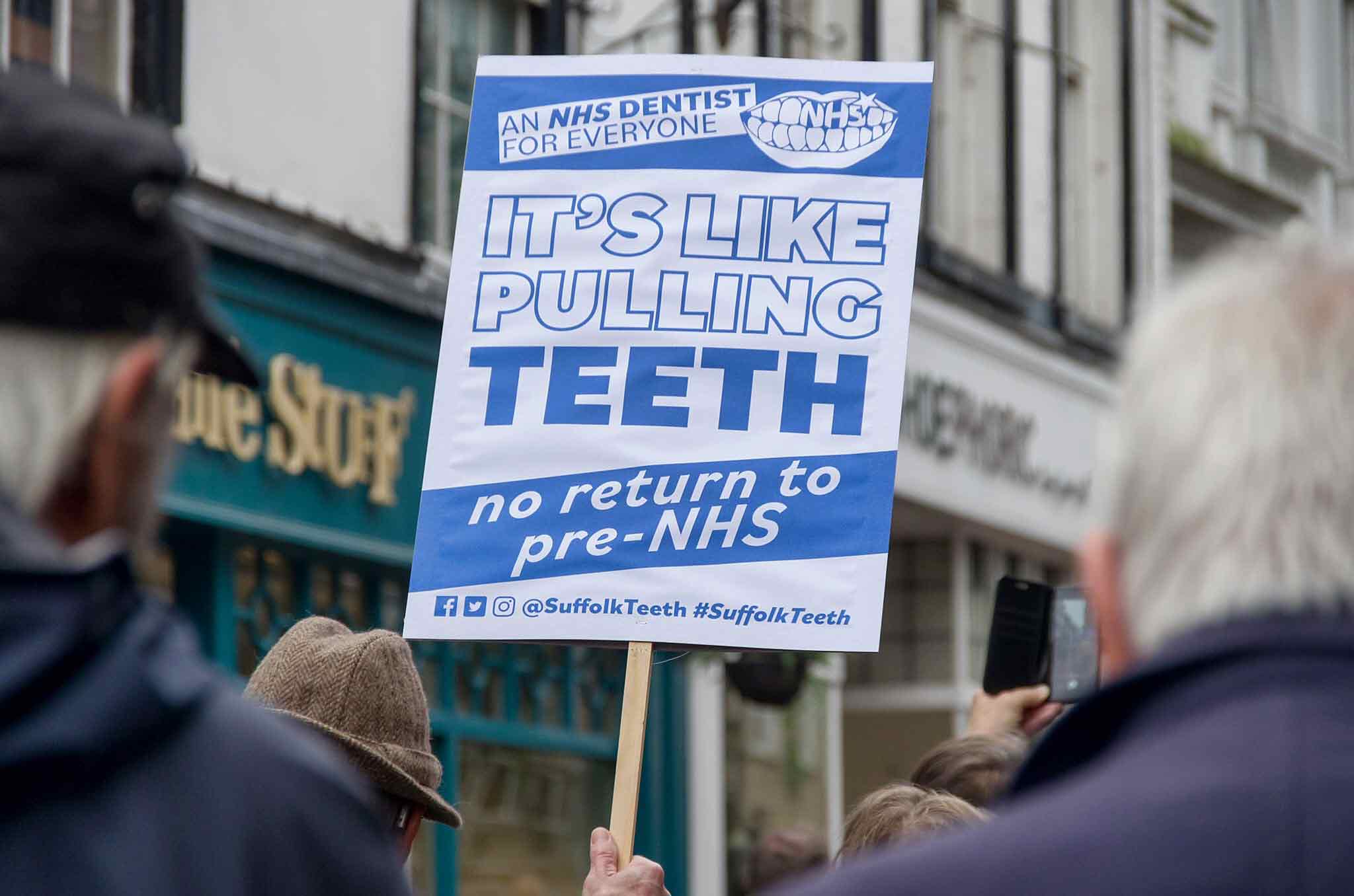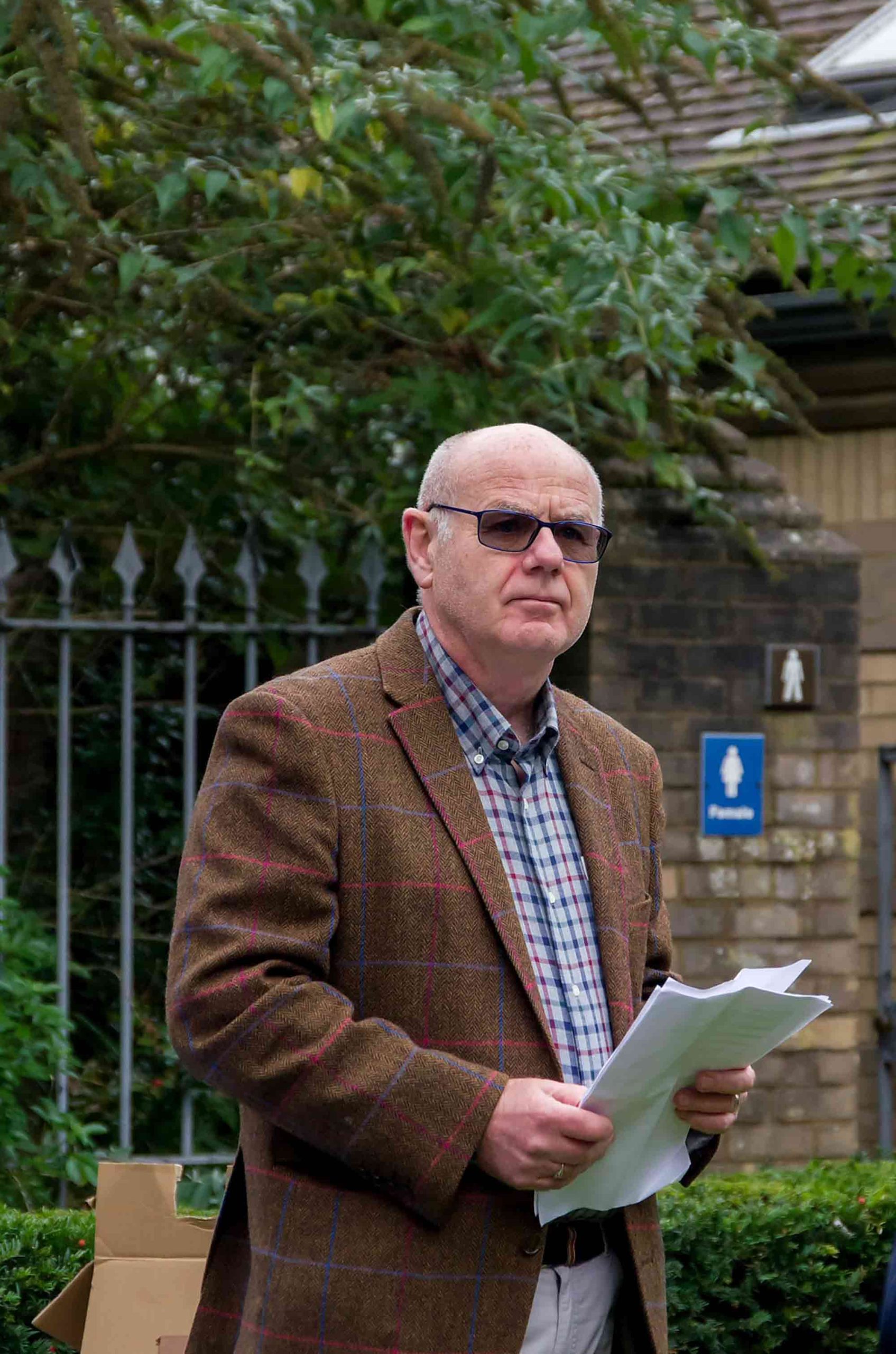 For everyone
Toothless for Suffolk came about after residents in Leiston, Suffolk, faced access troubles due to the closure of two NHS practices.
Mark rang around all of the practices in nearby Felixstowe – but found none of them were taking on new NHS patients.
Now, they are fighting for better NHS dental care both within their community and beyond.
As well as meeting with local commissioners to highlight concerns, Toothless in Suffolk also host public discussions to hear from locals and discuss future plans.
The next public meeting takes place at the Orwell Hotel in Felixstowe on Wednesday 27 October from 7pm to 8pm.
You can follow Toothless in Suffolk on Facebook and Twitter.
---
Follow Dentistry.co.uk on Instagram to keep up with all the latest dental news and trends.