'The system is rotten' – a whole years' worth of dental treatments missed since start of Covid pandemic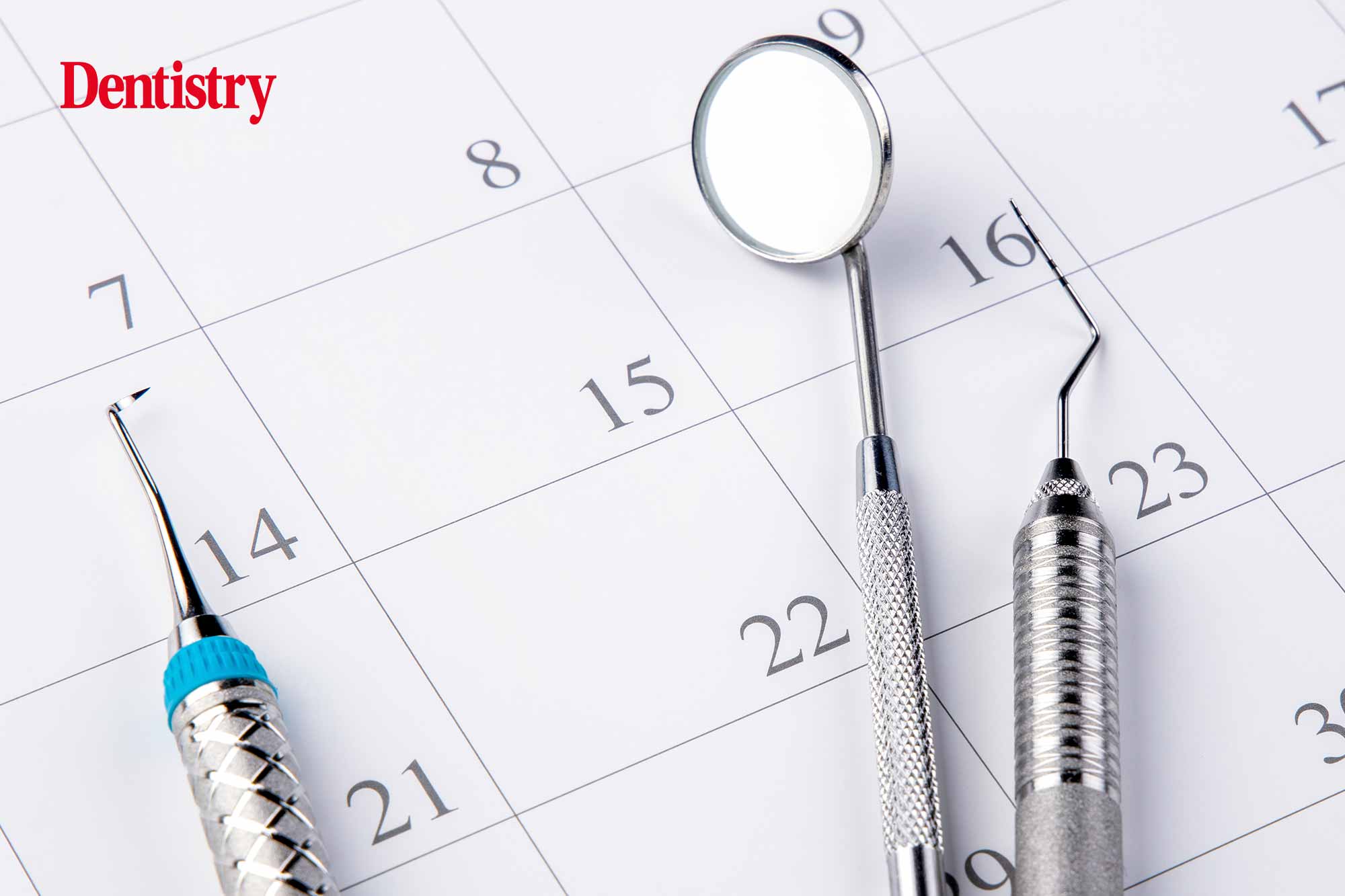 Just short of 40 million fewer courses of dental treatment have been carried out in England since the start of the Covid pandemic.
This is according to the latest figures from the British Dental Association (BDA), sparking fears that oral health inequalities are becoming 'a fact of life'.
The new data reveals that a whole years' worth of appointments has now been lost since lockdown.
Around 40 million fewer courses of treatment have been delivered since March of 2020 when compared to pre-Covid levels. In the five years before Covid hit, the average volume delivered was 39.4 million.
According to latest figures from our Dentistry Census, 73% of dentists anticipate doing less NHS dentistry in the coming two years. On top of this, 84% anticipate undertaking more private dentistry work in the next 12 months.
 Dentistry's top stories
Questions unanswered
Currently dental practices face penalties for failing to hit of 85% of pre-Covid up to March 2022.
In a bid to improve access troubles, the government recently announced a £50 million funding boost, aimed at covering 350,000 appointments. It would also require dentists to work outside of normal hours, such as early mornings and weekends.
However many within the profession argued that this will not solve the problems.
Exhausted and desperate
'A year's worth of dentistry has been lost, and we are yet to detect any real urgency from government,' said British Dental Association chair Eddie Crouch.
'Patients are bottling up problems and oral health inequality is set to skyrocket. Yet far from this crisis being a Covid blip, it now risks becoming a fact of life for families across England.
'Ministers have recognised the system is rotten. But there is still no timetable for change and no tangible commitment to row back on a decade of cuts.
'Dentists need to see a light at the end of the tunnel. Exhausted colleagues are making exit plans while desperate patients are facing yearlong waiting times.
'It will take more than warm words to halt the exodus from this service and restore access to millions.'
---
Follow Dentistry.co.uk on Instagram to keep up with all the latest dental news and trends.