Hospital uses mouthwash on patients to reduce severe Covid-19 infection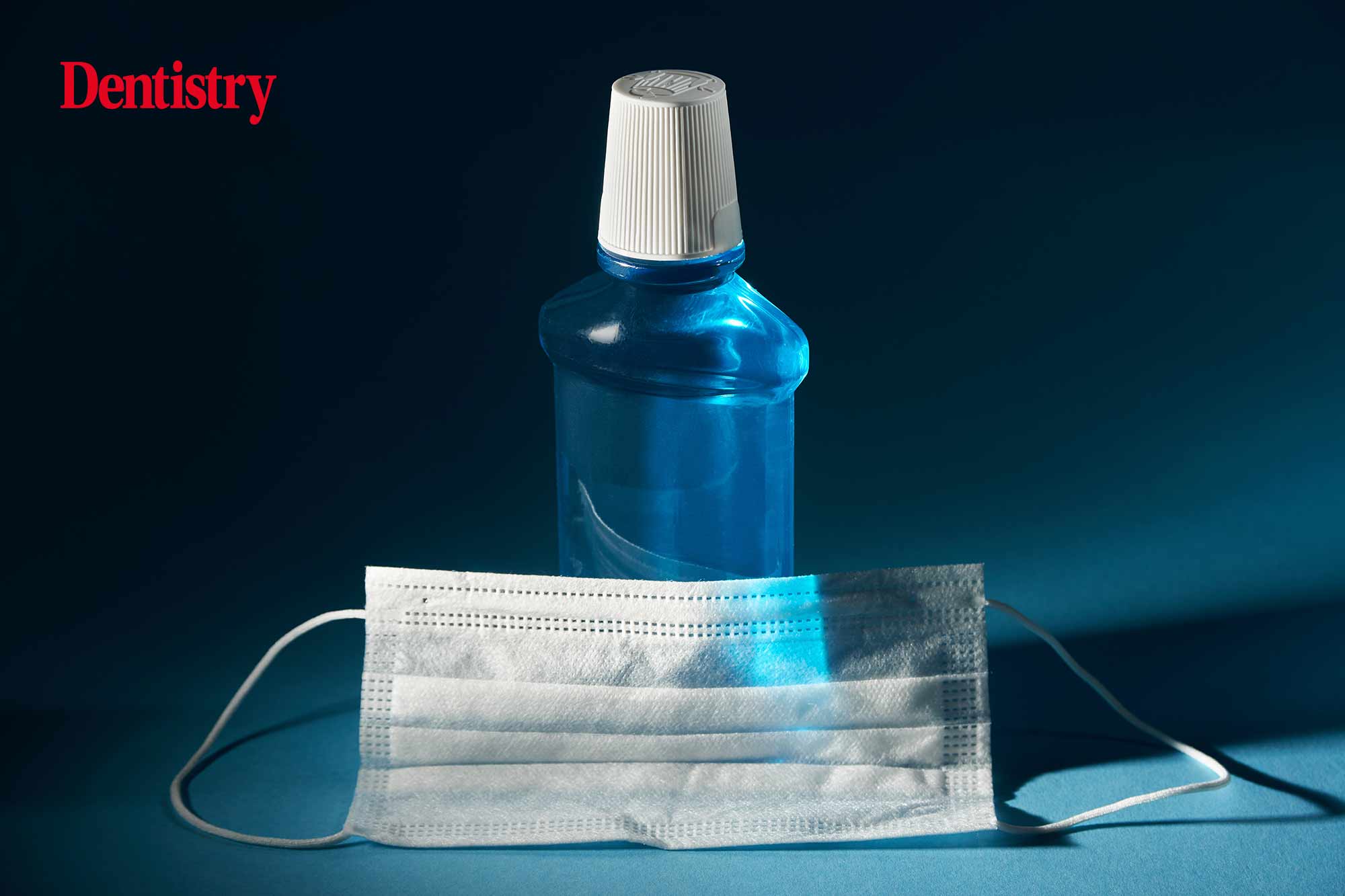 Doctors in hospitals are using mouthwash on their patients to combat more severe Covid-19 infection. 
Both patients and staff at Salisbury District Hospital are now given mouthwash after research shows it can help fight coronavirus.
Consultant radiologist Dr Graham Lloyd-Jones believes simple oral health measures could counter the virus. He suggests it can travel from your saliva into the mouth's blood vessels – especially in those with gum disease.
Research from Cardiff University shows that mouthwash can kill the virus within just 30 seconds. This applies to mouthwashes that contain 0.07% of cetylpyridinium chloride (CPC).
The study imitated conditions of a throat and nasal passage using an over-the-counter mouthwash brand.
 Dentistry's top stories
Pioneering
Stacey Hunter, CEO of Salisbury NHS, says paying attention to oral care is 'beneficial' to inpatients.
'We are aiming for excellence in oral healthcare and whilst studies are ongoing, we are forging ahead with this pioneering initiative,' she said.
'The measures we are putting in place are based on existing evidence that shows paying attention to oral healthcare for inpatients is beneficial, shortening hospital stay and even reducing death rate.'
Around 4,100 bottles of mouthwash are now being distributed to Salisbury Hospital staff.
Mouth care matters
Leading names across healthcare and dentistry have praised the initiative.
For example Sara Hurley, chief dental officer for England welcomed 'their recognition that mouth care matters' and what it means for health.
The hospital will share its ideas with medical and dental colleagues at the Salisbury Hospital Oro-Systemic Health Symposium on Thursday 3 March.
---
Follow Dentistry.co.uk on Instagram to keep up with all the latest dental news and trends.