Dentistry Census – leaving no question unanswered in dentistry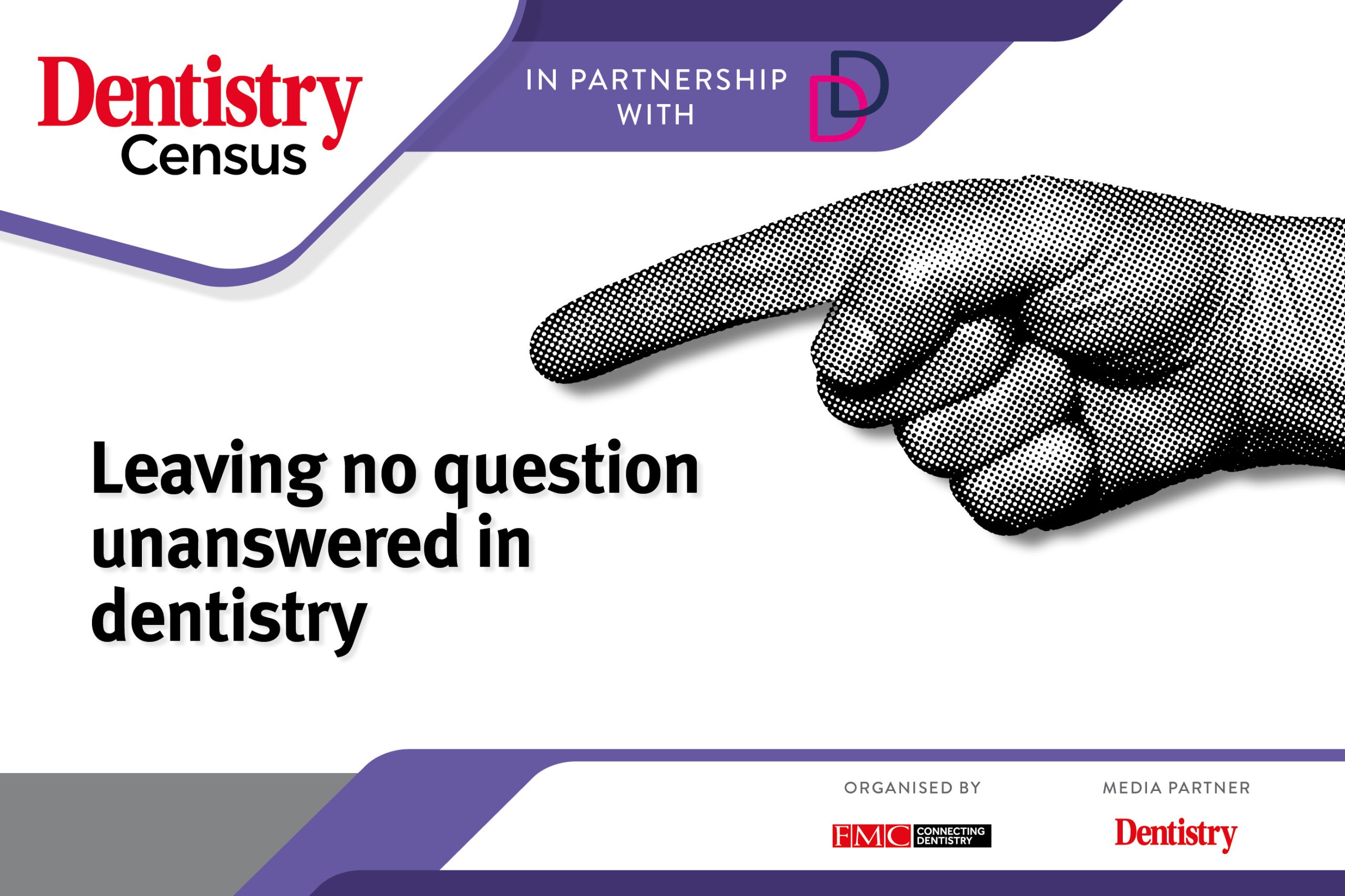 We're releasing the results of the first ever Dentistry Census, the most comprehensive survey the UK dental profession has seen.
From August to September 2021, Dentistry, in collaboration with DD, undertook its own census to explore the current state of the profession and the future implications for dentistry.
At Dentistry, we pride ourselves on having the finger on the pulse of the profession. Our mission is to inform and share information, current trends and challenges so practitioners and their teams remain equipped with the necessary knowledge.
Dentistry Census and its findings
Here, we offer a first – a snapshot of UK dentistry in a Covid-19 world. Key findings include:
73% of dentists anticipate doing less NHS dentistry in the coming two years, while 84% anticipate undertaking more private dentistry work in the next 12 months
68% of all respondents feel their relationships (inside and outside work) have suffered as a result of work-related stress
77% of dentists feel they are practising defensive dentistry
Dentists reported that treatment uptake of orthodontics (aesthetic) went up by 66% due to Covid-19.
'We are really pleased to be able to release the initial findings of the profession's first ever Dentistry Census,' says Seb Evans, Dentistry editor.
'From NHS dentistry and treatment levels to salaries and mental health, we have covered as much ground as possible to give an accurate snapshot of the current dental landscape.
'We are excited to release the final white paper very soon and would like to thank all of the dental professionals who gave up their time to get involved. Our thanks also goes to DD for its support.'
Trends and topics
FMC surveyed more than 800 dental professionals using Surveymonkey from England, Wales, Scotland and Northern Ireland.
Asking questions on a range of topics, the focuses include:
Clinical life
Running a practice (if applicable)
Working in your practice
NHS commitments
Private dentistry offering
The cost of COVID
Mental health
The future of dentistry.
The full white paper will be available in the coming weeks. Keep coming back to the website or follow Dentistry on social media for updates.
---
Follow Dentistry.co.uk on Instagram to keep up with all the latest dental news and trends.