Sleep dentistry set for growth after change in NICE guidance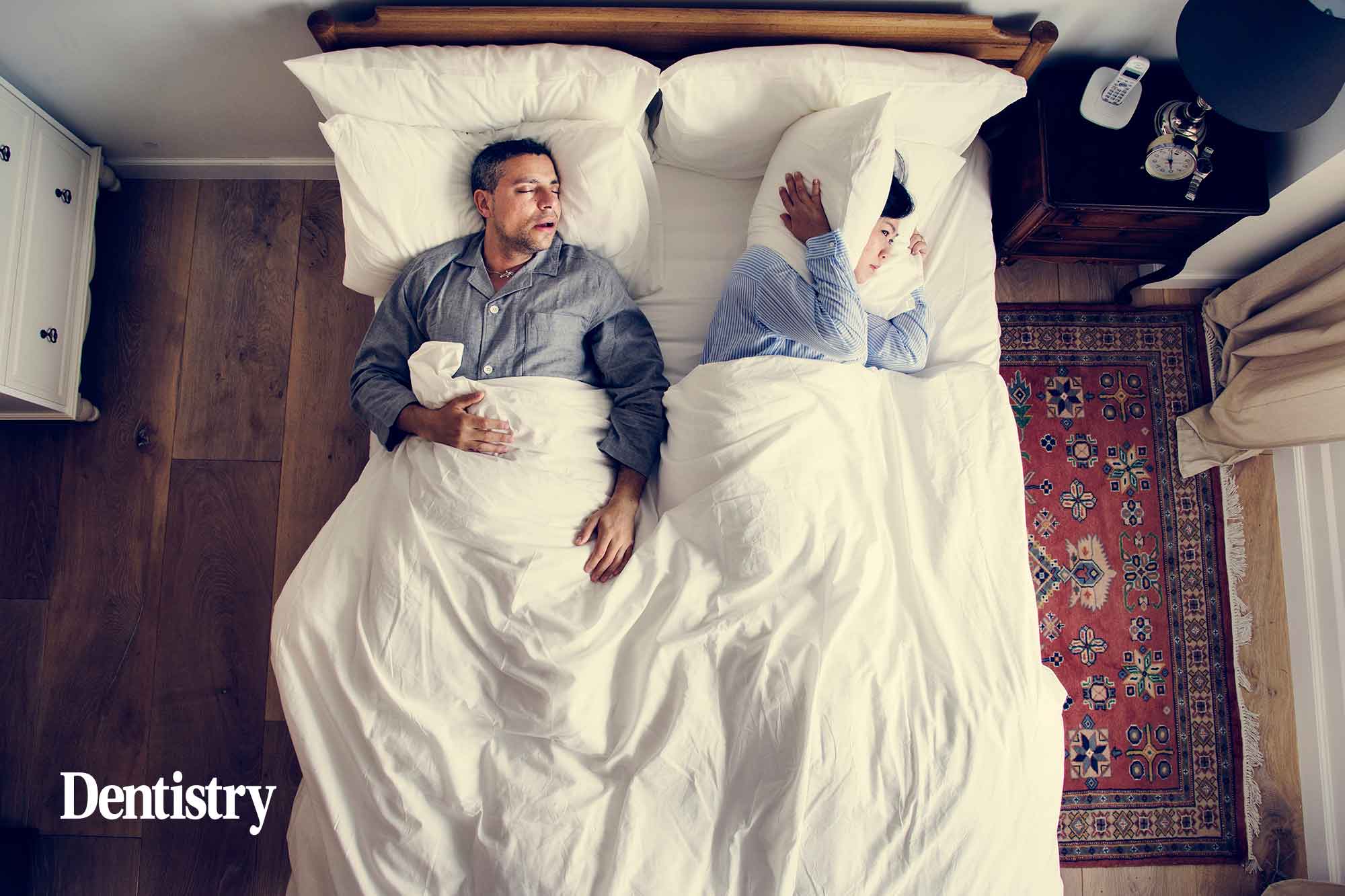 Aditi Desai explains how dentists' role in management of patients with sleep disordered breathing is about to enter a period of growth driven by new NICE guidelines and supported by advances in digital technology.
A sea change in UK health policy
August 2021 will mark as a turning point in the treatment of obstructive sleep apnoea (OSA) in UK.
A new NICE guideline (www.NICE.org.uk) recognises the role of adjustable mandibular advancement devices (MADs) in the treatment of OSA. This will therefore set the UK on a similar course to Sweden, Netherlands, Belgium, and others, where national health systems have already adopted an approach based on best clinical evidence.
NICE now recommends that dentists should play a key role in the assessment and treatment of patients with this continuum of sleep disordered breathing issues.
Specialist sleep doctors in the >200 UK clinics are now looking for local dentists qualified to accept new NHS referrals for MAD treatment. And the British Academy of Dental Sleep Medicine (BADSM) is therefore equipping dentists with the evidence-based training they need to take on these referrals.
A new opportunity for dentists
Our Essentials of Dental Sleep Medicine course will train dentists in how to treat a potentially serious condition that not only causes daytime drowsiness and workplace accidents, but is also associated with high blood pressure, atrial fibrillation, heart failure, stroke and type 2 diabetes.
This area of special interest for dentists, helping our medical colleagues deal with over a billion people globally, is one which can transform patients' lives.
This has always been an important motivator to enter in this area of dental sleep medicine. But there is now also an opportunity to create a significant new income stream. Dentists can link up with sleep doctors and take on new patient referrals.
And dentists need not only rely on doctors to provide patients. We estimate that there are 10m people in the UK with OSA. And circa 85% of those are not yet formally diagnosed.
Millions more suffer from problem snoring, which they can also manage with MADs. As primary care practitioners who see patients' upper airways every day, dentists are therefore perfectly placed to screen people from their own patient base. It can start with a simple question like: 'Do you snore or how well do you sleep?'
Indeed, BADSM courses show dentists how to screen patients using the protocol developed by BSDSM. As well as how to treat or refer based on the likely severity of their condition.
Advances in appliance technology
As an industry, we are more than ready to take on the NHS challenge. Dentistry can treat new patients efficiently and effectively using the latest advances in digital technology.
Panthera Dental, sponsors of our next Essentials course, use industry 4.0 manufacturing techniques. These involve robotics and AI to produce appliances with high precision as well as full traceability.
Its Digital Sleep Apnoea Devices (D-SADs) are custom-made using proprietary CAD/CAM processes and medical grade nylon. This is a game changing material in oral appliance manufacture. It is lightweight, smooth, highly durable and also resistant to bruxism. Panthera Dental can adapt the designs to every patient morphology, from the basic to the most complex. So patients are delighted to receive and wear these devices that fit first time. They will provide a satisfying treatment experience for many years.
There has never been a better time
It's an exciting time to enter this field. I feel privileged to help dentists take advantage of this new opportunity using the latest digital technologies.
---
For more information about BADSM training courses sponsored by Panthera Sleep contact Iain Spray, UK and Ireland sales manager at [email protected]. Alternatively visit www.pantheradental.com.