Financial planning for clarity and peace of mind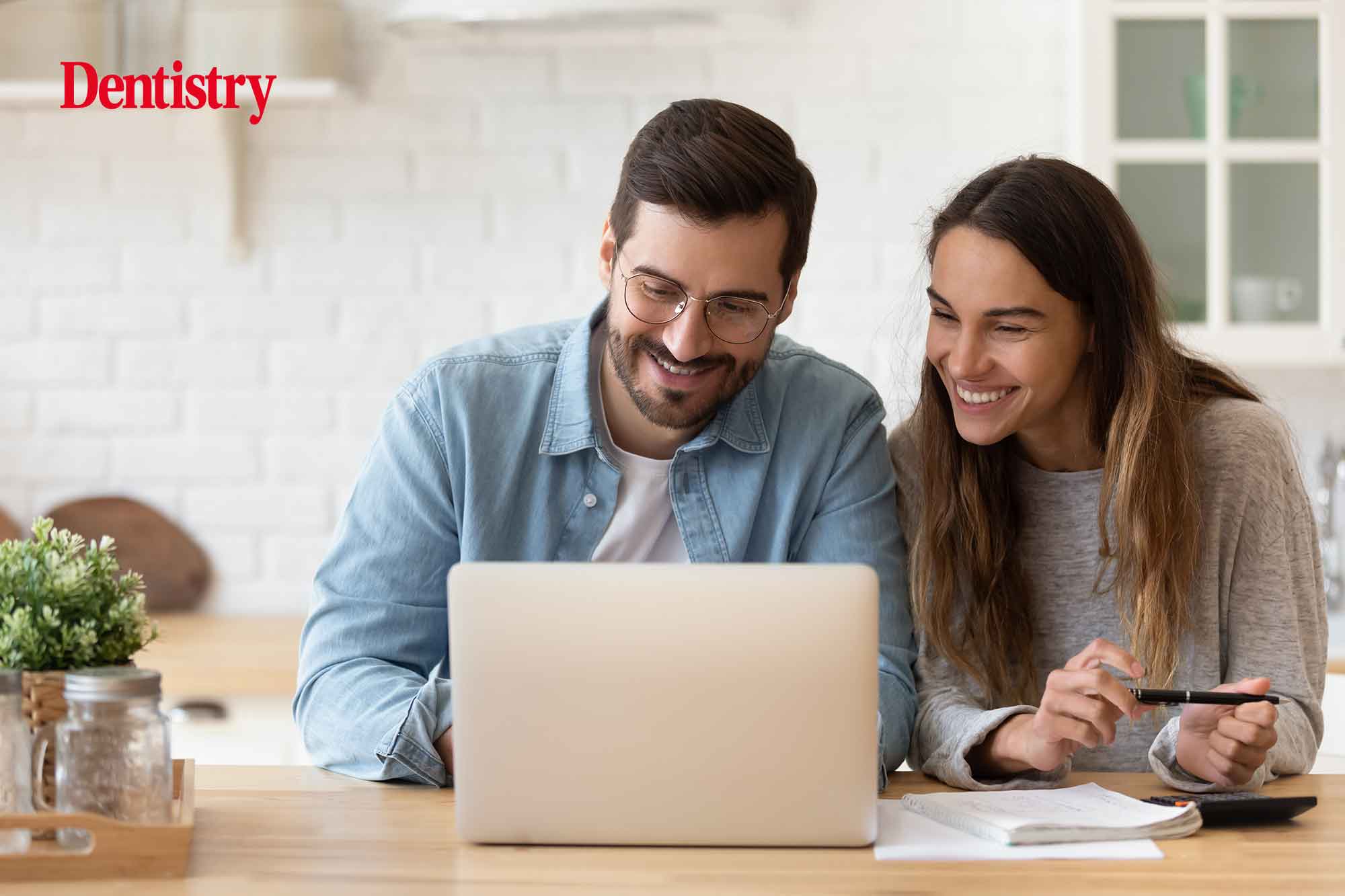 In this interview, Daniel Cornish explains how he helps dentists make informed decisions to achieve clarity and financial security, both now and for their future.
What is financial planning and what does it involve?
Our simple definition of financial planning is the process we use to help dentists see their full financial picture so they can get more out of life.
The first step in working with a client is for us to find out as much as we can about them. We ask lots of questions, such as – what's important about money to you? How did you get to where you are now? What you are trying to achieve in the next 10 or 20 years? What do you really want to achieve in your lifetime?
Once we've worked out your goals, which could be to build your practice to a profitable sale, retire in your 50s and travel the world, buy a holiday home or simply to ensure your family is financially protected, we create a detailed financial plan. This clearly demonstrates whether you're on track and what steps you need to take to get there.
As life progresses and circumstances and legislation change, we adjust the plan at our annual planning meetings. This helps ensure you remain on-track to meet your goals regardless of what life throws at you.
Why and when do dentists need a financial plan?
Dentists will find a financial plan beneficial at nearly every stage of their careers.
Knowing what you want to achieve, the lifestyle you want to live, and the steps required to get there is a valuable service for anyone. A financial plan can help a dentist decide if say dropping a day at work will adversely impact their family's financial security.
Financial plans can also help a practice owner decide when the best time is for them to sell. Discussing these scenarios and many others with an experienced financial planner can help make the options available clearer and the decisions easier. But those important decisions ultimately rest with you.
Dentists often have complicated financial situations with many different income streams from the NHS, practice and sometimes employment income. The flexibility and responsibility that comes with owning a practice or being self-employed also makes it important that the right decisions are made at the optimum time to ensure the best outcome.
A financial plan can certainly add clarity. It is often all that's needed to help relieve the pressure. Knowing where you are financially, can give the peace of mind that you're making the right decisions. A financial plan can help a dentist see the bigger picture in their life to keep them going in the right direction.
Ultimately, the job of financial planning is to create a clear pathway to financial independence. A place where you no longer have to work to guarantee your financial security.
So, if you are still working it is because you love the work and it enriches you. You run your practice because you are passionate about building a business, leading a team and caring for your patients.
At Wealthwide we have been working with dentists for more than 20 years. So we understand the unique issues that affect associates and principals.
We can help you make sense of your NHS Annual Benefit Statement, secure additional finance to expand or purchase a practice and ensure you, your family and practice are appropriately insured.
What happens if a client's future vision or current situation changes?
Change is inevitable and financial planning tends to be part of long-term relationship, rather than a one-off event.
We have annual planning meetings that we arrange a year in advance. These are also available throughout the year to help with any significant life events. Or simply to provide some re-assurance that clients are still on track.
Dentists may be worried about being able to live comfortably when it comes time to retirement. How does financial planning help?
It is a big step moving from having a regular monthly income, to either a reduced pension or for those that retire before pension age, sometimes no income at all.
Financial planning helps clients clearly see the full picture. They can understand the impact of drawing on their existing investments to cover any income shortfalls.
Living comfortably is relative. So a tailored financial plan unique to an individual is crucial in helping dentists have a comfortable retirement.
The financial planning process can demonstrate the figure you need, and how much is enough to have in your pension, bank account or released from a practice sale that will be enough to cover your monthly expenses.
How soon can dentists start and how long does it take?
Since COVID-19, we are all more aware than ever of the vagaries and fragility of life. Lockdown gave us all more time to reflect on what we want from life.
So, no matter what stage you are at in your career, financial planning can help you achieve your goals and the peace of mind that comes with a clear destination to travel to.
To start, we simply invite dentists to have an initial call with us. It takes about 20-30 minutes. We can ascertain to what extent we may be able to help, as well as explaining a little more about what we do.
If you're happy to proceed, we then book in another meeting. Here we can ask some of the really fun questions about what you want to do with your life.
Once we know a little more about you and we've agreed a financial plan is right for you, we'll start gathering all the details about your finances. This includes pensions, investments, any insurances and all your other assets, liabilities as well as your income and expenditure. This process can take two to four weeks, and we'll then be ready to book the financial planning meeting.
We can do all the above on Zoom. But as restrictions lift, we're happy to offer face to face meetings as well.
---
If you would like to set up a call with Daniel, please email [email protected].