MAGDS – what it means for Square Mile Dental Centre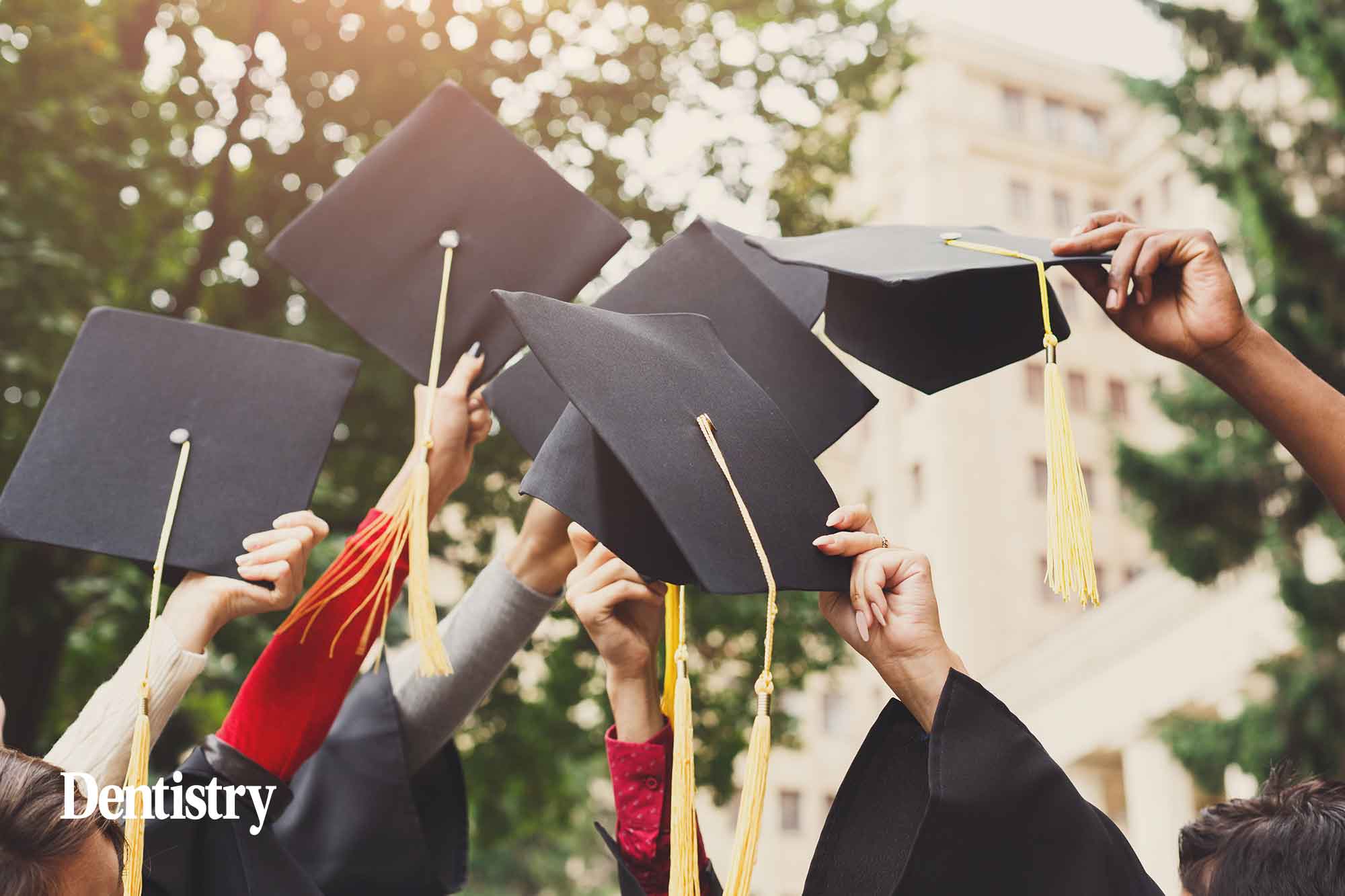 We speak to Nikhil Sethi and Sanjay Sethi as their practice becomes the first dental practice to have four dentists graduate with a MAGDS.
Has Square Mile Dental become the first dental practice in the UK to have four dentists graduate with a membership of advanced general dental surgery (MAGDS)?
Nikhil Sethi: Yes, a membership of advanced general dental surgery from the Royal College of Surgeons. We applied for the exam about a year and a half ago.
We, as a practice, do everything. We're not just a specialised practice where we do implants, we do things from periodontics to routine fillings to whitening.
Across the board we've always felt that even though we are a general dental practice, we take pride in the fact that the level of work we do is completed to a specialist level. That's what we've always tried and always pushed ourselves to be.
But there's no real qualifications. And so, we're keen to really push this to go for an advanced degree. It really showcases that we are a practice that's renowned for doing high level work, but for anyone. You don't need to go and see someone for implants and someone for this; we're able to do it all.
We signed up to the exam the MAGDS and I'll tell you it was one of the hardest things that we've done. I should have known that when it's part of the Royal College of Surgeons.
Sanjay Sethi: Yes, it was three days, one day of two, two-hour papers. Then the next two days were eight examinations on each day. So eight oral examinations on day two, and eight oral examinations on day three.
It's an amazing experience. It opens our eyes to parts of dentistry that maybe you don't always consider as much because you just take it for granted. Things such as GDC regulations or a bit more into health and safety.
It's quite overwhelming at the beginning. But by the end, you can see how it kind of all comes together. We all feel very proud of it.
What's the plan now you have this membership?
Sanjay Sethi: The key is to become more and more referral based. That's literally what it will lead us to.
It just makes us stand out when people need help, they can refer to us. We're a city practice so we're easily amenable. And from a patient point of view, they know they're in good hands because of the level of qualifications that we have.
Further than that, all four of us are becoming examiners on the Royal College of Surgeons as well. We're already helping with writing some of the papers and helping to write the questions.
Nikhil Sethi: It really takes and broadens your experience and knowledge.
Now we're looking at our dental practice as more of a holistic overview. We're not just focused on looking at your teeth; we're looking at the patient as a whole and how we can improve their confidence with the cosmetic side, which were doing anyway but also in terms of general health and the whole system. That's where it really opened my eyes.
Do you think this is something we would encourage the wider dental profession to take part in?
Nikhil Sethi: Definitely, yes 100%.
Sanjay Sethi: I think it's a learning curve. It's not something anyone can take lightly.
The benefit of it is there. For instance, I don't do root canal treatment anymore, but my level of understanding was fairly good anyway. Because of this, I had to read to a very high level about root canal treatments and what the specialists can provide.
Now, when I'm diagnosing a patient I already know what's possible, what's not possible. It gives you more depth. So when you're planning something you have a far broader range of knowledge of not what's just capable in your hands but what is the right prescription that you could give to someone.
We take a lot of complex cases on. You can see the value of that because we're encompassing patients with different medical health problems; and we have to bring it all together.
We can actually put it together as a package deal now very confidently, but also have the qualifications to back it up.
I've always wanted letters after my name and I'm very proud to have that; and especially to be associated with the royal college is a big thing for me.
Nikhil Sethi: And also, for dentists, not just young dentists but general dentists out there, I think we all know we're facing an ageing population. We'll have more complicated medical histories that we're seeing arise.
For dentists out there it's going to be a minefield for litigation and also how to give the patient best level of care. This will give you the grounding to help you avoid problems and better able to treat the patient as a whole.
Why is it so important to surround yourself with good people and qualified people in dentistry?
Nikhil Sethi: Our profession is quite lonely. We're in a room with a hardworking nurse. If you isolate yourself it's quite easy to get stuck in a rut and you do the same thing for 10, 15, maybe 20 years.
Yes, you might get the financial reward, but do you get the personal satisfaction and are you growing? If you're not getting that personal mastery and growing in your career, then it is quite stagnant.
We're quite lucky that we see dentistry as such a beautiful profession. We're always surrounding ourselves with like-minded professionals. If there's a case where I feel I could've done better, which often there is, I will email Sanj, Amit, or Elaine. We can discuss the case and share opinions.
You've got to surround yourself with academies such as British Academy of Aesthetic Dentistry. You've got to get involved with publications such as Dentistry. Surround yourself with people that can push you and that you can lean on when you're in trouble. That way it just doesn't feel like such a lonely profession.
I know a lot of people had a hard time during COVID and thought twice about their career. That was never on our agenda, we couldn't wait to get back.
Sanjay Sethi: I think it gives us a new gold standard in the team. We are like a dream team.
There's four real criteria: we have the level of expectation that people expect of us as clinicians anyway. We've got a high level of skill that is now proven not only clinically but also academically. We have the mindset to achieve and most importantly we always want to push our boundaries so we can set a new standard amongst ourselves and for others.
Is there and argument to say that dentists can be overqualified? Or do you think that education is something that is a career-long thing?
Sanjay Sethi: I don't think you can be overqualified.
I was guilty of just doing so many courses. I invested hundreds of thousands of pounds in education, but with no formal letters after my name. But you still have the qualification, you still have the knowledge.
The different thing is that when you have a formal accreditation, you've proven yourself under exam conditions. I would say you can never be overqualified because your knowledge never stops.
Would you encourage people to undertake this program?
Sanjay Sethi: Yes definitely. It's a commitment, if you've got other things that you're doing at the same time then I'd probably say don't take it on until you've got time to commit to it. But when you actually commit to it – go for it. It will make you better for sure.
Is there anything else that you'd like to add?
Nikhil Sethi: I've got a lot of dentists that come on our teaching courses that we do. They're always asking bout career advice, how long to stay in a practice, when to start including some private days in and around the NHS.
We've been very passionate at Square Mile Dental Centre to make sure that we're always doing what we can to improve our own skills. But the key thing about our practice is that we accept every type of treatment. We try not to have to rely on referring out. Instead we have very complex cases referring in
You've got a certain amount of pressure working at Square Mile. Especially with Sanjay at the helm. But you never quite feel like you plateau.
If you're at a practice and you feel like you're not progressing, if you feel like you've hit a plateau, and there's not the learning or teaching framework within your practice; if you're not getting opportunities to do the type of work you want to do, it's always time to consider changes.
But you've got to welcome change. Don't just try and charge more because you can. If you're going to make a step up in your career; do the courses, do the qualifications, spend time documenting with photographs, create the portfolio.