Top tips for intercalating as a dental student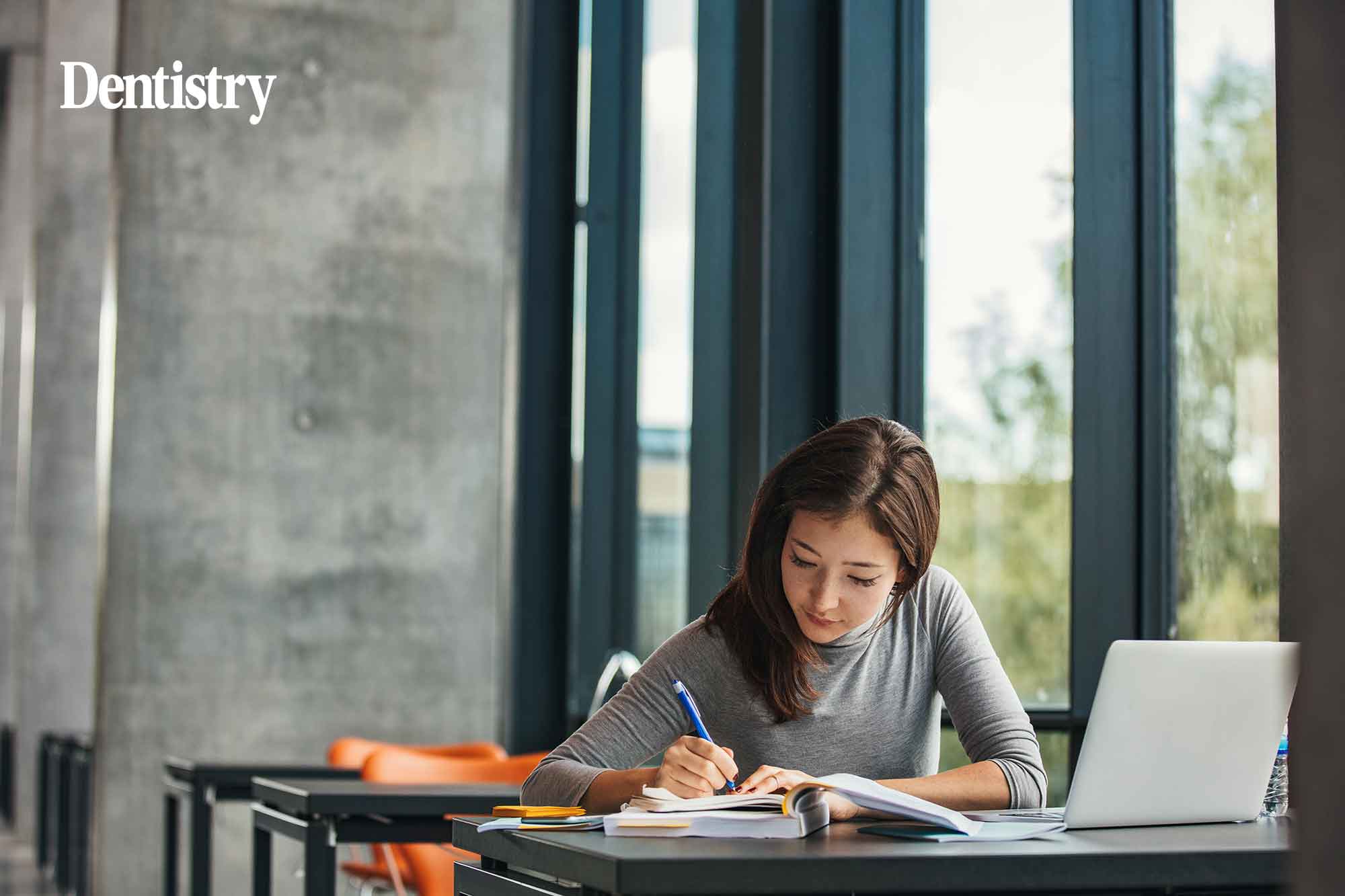 Sneha Chotaliya discusses her top tips for any dental students who are considering intercalating whilst at dental school. She shares her own experiences of navigating all the different stages involved. She intercalated at the University of Leicester Medical School with an intercalated masters in medical research.
The decision to intercalate can involve a multitude of factors including the finance and time available. As well as finding the right 'fit' for a degree and potential career benefits.
Intercalating involves taking one year out of your dental degree to complete another degree in a single year. This will earn you an official degree such as iBSc (intercalated bachelors of science), iMRes (intercalated masters in research), iBA (intercalated bachelors in arts) or iMSc (intercalated masters in science) etc.
Intercalation offers many benefits. For example, it can help students to critically appraise research articles, enhance their ability to clinically judge and even develop their communication efficiency with patients.
Below I share some of my top tips from my own experience and what the whole journey taught me.
Intercalation may seem like an additional year to an already long degree. But it is certainly a great investment into your dental career and your evidence-based dentistry skills.
You will gain a wealth of experience from this journey and be able to apply it to your life and career. To make the most out of the extra degree, it is good to organise and prepare yourself.
Here are some pointers to help you start asking the right questions to yourself.
Researching your subject
It is a good idea to have an idea of what sort of intercalated degree you want to do. Reading around the subject, attending different talks, and speaking to different academics in your university can help you figure out where your interests are.
Depending on the subject, some degrees will be assessed entirely through exams. Some may have a research project with a dissertation.
Think about what interested you had during your previous pre-clinical years at dental school. You will study that in a lot more detail.
Have a look if a similar or better programme is offered at another university. The website intercalate.co.uk is a great website to look at. However, you should follow this up on the university website to ensure all information you have is accurate and up to date.
If you are considering studying at the same university, you may get discounted tuition fees
If you are considering intercalation at another university, you may have to pay the full tuition price
You will probably be asked to suspend your studies at your current university if you choose to spend the year elsewhere.
Your patients
If you are intercalating between years four and five, you will therefore need to ensure you organise the care of your patients and other students continue it.
Deadlines
It is important to do your research and start early for this. If you are planning to intercalate at another university, as an external applicant your deadline might be earlier to allow for a formal selection process.
Deadlines can range from November to March. If you are planning to intercalate at your current institution, the deadline may be later as there would be less administration work involved.
Finances
Studying dentistry is already a big financial commitment. But do not let that deter you from intercalating. There are many options available to you.
You may be able to obtain funding using Student Finance England's post-graduate loan
You can access scholarships, grants and help from charities or alumni organisations
Your family and relatives may be able to help too.
Bachelors or masters?
Do you want to complete a bachelors degree or a masters degree?
Some universities offer students a masters degree that you can complete in a year after the third year at dental school.
The standards are higher, and it may require more work from you. It may also be a longer academic year than a bachelors programme.
For example, if it is a research-orientated degree, you may have taught classes and other assignments alongside your main research project and dissertation.
Returning from your intercalated studies to dental school
You may need to contact your school office to organise the administration work for your return to clinical study
It is always good to ensure your diary is ready well in advance by assigning new patients for your return. Ensure you book these into your clinical slots and organise everything so you're ready. This will help to make the most of every clinical session
You may need to contact relevant dental school leads to update your operative, radiology and local anaesthetic competencies before starting to treat patients again
Do you need to reactivate any accounts or reset any logins? This may include your university logins, NHS logins or dental software logins
If you do not already know many people in your new academic year, make sure you introduce yourself and let everyone know you are the new addition to the family!
Lastly, make sure you enjoy yourself and make the most out of the great opportunity. Everything will work out!
---
Follow Dentistry.co.uk on Instagram to keep up with all the latest dental news and trends.