A fresh approach to inclusive dentistry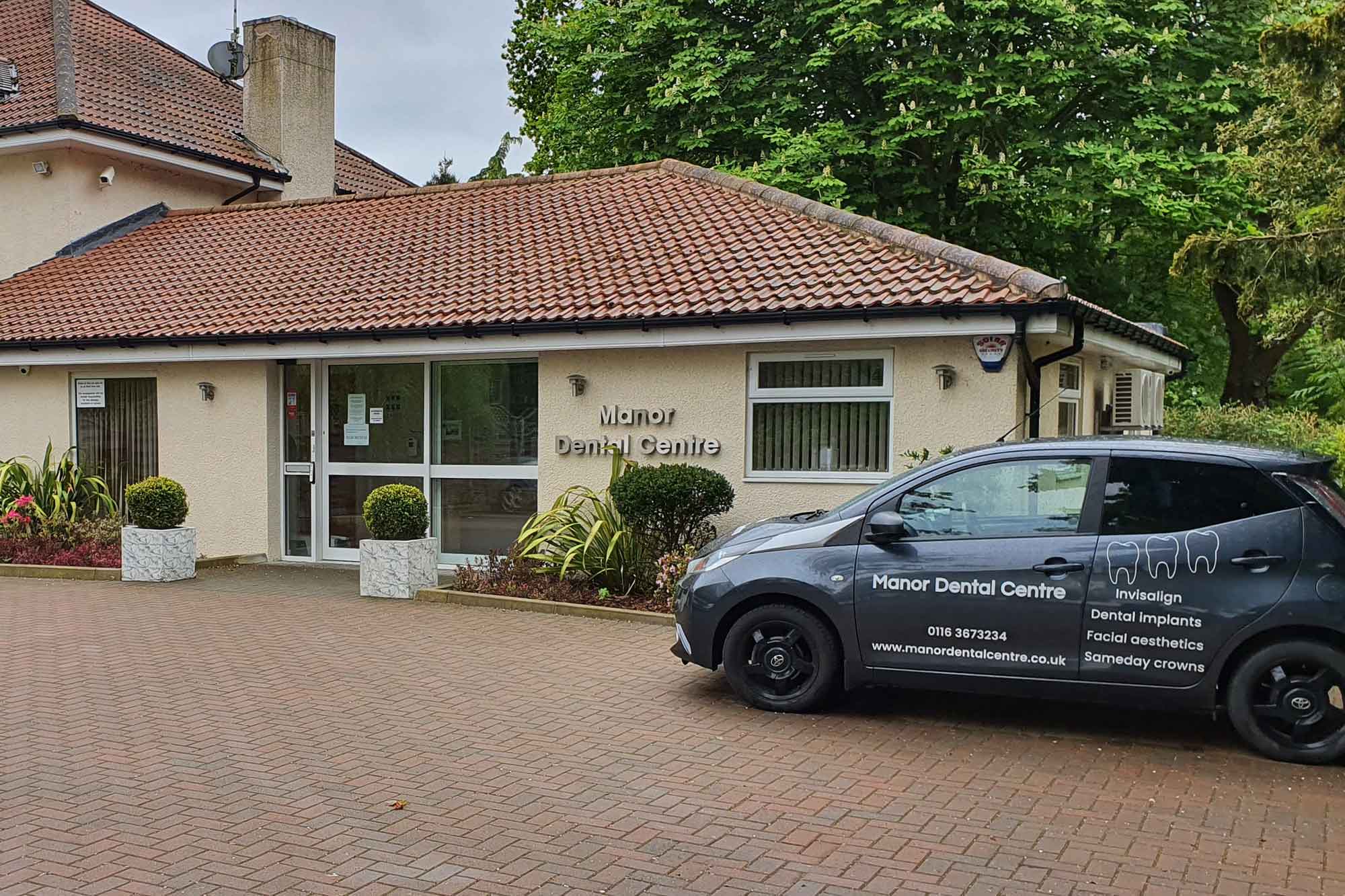 Innovation often starts with a blank canvas, as Dr Amin Govani, principal and owner of Manor Dental Centre in Leicester, discovered when he set out to create a fresh approach to inclusive dentistry.
Established in July 2016, his practice – 'my vision and flagship' – now has a mix of clients from all walks of life.
'From the very young to the elderly, some of whom are wheelchair bound, and with many of our clients travelling great distances to see us, we offer dental care to all,' he says proudly.
With two surgeries installed, there is about to be a third for a hygiene service, due to open in July.
Currently, staff at the small-but-perfectly-formed practice, includes a manager, two qualified dental nurses and a trainee, and one part-time dentist – Dr Adam Govani, who qualified in 2019 from Madrid and has just completed his FD training. He shares his time between his father's clinic and an NHS practice half an hour away in Market Harborough.
For Amin, Leicester has been home since arriving from Uganda in 1972. A mentor and vocational trainer, he previously owned the Govani Dental Surgery. He has since expanded his skillset to include orthodontics, implantology and, more recently, facial aesthetics.
Boutique dentistry for all
Patient-centred care has always been Amin's ultimate goal and says he has now realised this vision with Manor Dental Centre.
And, although the Centre is marketed as a 'boutique dental practice', promoting good oral health is its main focus.
Amin says: 'We firmly believe in patient-oriented care. This means all our clients will get a "tour" of their dental health using full-mouth photographs, video footage and, where required, additional special investigations with the help of radiographs and digital assistance. We ensure all of our clients here at Manor Dental Centre have a complete understanding of their oral health status with the help of our latest technology.'
And this begins from initial contact.
'We try to make life straightforward for our clients with an online booking system and portal. Here we give all information about the Centre.
'We also aim to discover the client's needs and aspirations and what it is they wish to achieve. Each journey begins with a full examination, with all patients photographed. Followed by intraoral camera work to take close-up pictures for more information.'
He adds: 'We have all the technology required – from single digital radiographs to CBCT scans if necessary.
'There's a full discussion with the client on where we are now and what options are available. This is conveyed by a TV screen that links to our computers, so we can give our virtual tour.
'We ensure complete transparency, so there is informed consent in the client's journey.
'With regards to their oral health, we do demonstrations of toothbrushing techniques and explain appropriate oral health cleaning aids where required. We make all patients aware of good home care, reinforcing this at every visit.'
Commitment to patients' needs
This commitment to ensuring healthy patients includes the recent purchase of the latest in technology to further help their clients' gum health – EMS air flow/piezo equipment, which, Amin says: 'Gives clients the best in detox biofilm and reduces the damaging pathogens that cause gum issues'.
He also uses The Wand designed to help anyone with more psychological barriers to enjoy a more comfortable dental experience.
The computer-assisted anaesthesia system enables Amin to deliver virtually pain-free and highly predictable single tooth anaesthesia with no collateral numbness.
He says: 'I have found The Wand to be the least painful administration of dental anaesthesia. So this is a win-win for the dentist and the client.'
Removing barriers
So, how does the practice design support the ideology of patient-centred care, an oral health promotion ethos and a carefully considered investment in the relevant technology?
Seemingly, it is an incredible feat in design that the practice forgets nobody. From the level surfaces to expansive doorways, Amin has thoughtfully accommodated those people who may require more help when accessing dental care.
He explains: 'I had a blank canvas. I wanted to ensure we had easy parking, no steps, wide doorways, and a good workflow. All surgeries connect to each other with a corridor in between. This allows movement of staff away from the reception areas.
'We also have a W/C for people with disabilities, and nappy-changing facilities.'
An air circulation system constantly brings fresh air into the building and there is underfloor heating, too.
In essence, he says: 'There is access for the vast majority of clients, without any barrier for those who wish to attend. It is vital all our clients get access – existing and new. We are a centre that does not place barriers.'
'Sitting in an armchair'
He even installed Belmont chairs, with a folding leg rest, to allow all clients to sit comfortably – 'It's much like sitting in an armchair,' he says.
'I have been practising for 31 years and have been using Belmont chairs for my whole working career. I do like the Cleo chairs. They offer an easy way for patients to get into the chair, good functionality, with a workflow that is seamless. Plus, patients in wheelchairs are easy to transfer if they are able to stand.'
For him then, dentistry is ultimately about delivering consistent high-quality care to all.
As testimony to this, the practice team has received some great patient feedback on its social media platforms. But Amin remains open to suggestions for any improvements they can make, which can only take the practice to a higher level.
As he says: 'Our aim is to ensure our clients are happy. We do not like anything less than this. We say to all our clients, if you are not happy with any part of our service, tell us, and we will do all we can to make it right.'
And no one gets forgotten further afield either. Amin recently donated 2,000 face shields and 1,000 FFP2 masks to the Go Dharmic emergency coronavirus appeal in support of those in need in India.
'The minute I heard, I contacted the lead for the donations and they were collected the same day. We strive wherever we can to help those in need.'
Another demonstration, perhaps, of his deep commitment to empathetic care and a need in him to take practical steps to achieve parity.
---
For more about Manor Dental Centre, visit www.manordentalcentre.co.uk.