Zirkonzahn Shade Guide Prettau Line – Monolithic Prettau zirconia shade guides identical to the final restoration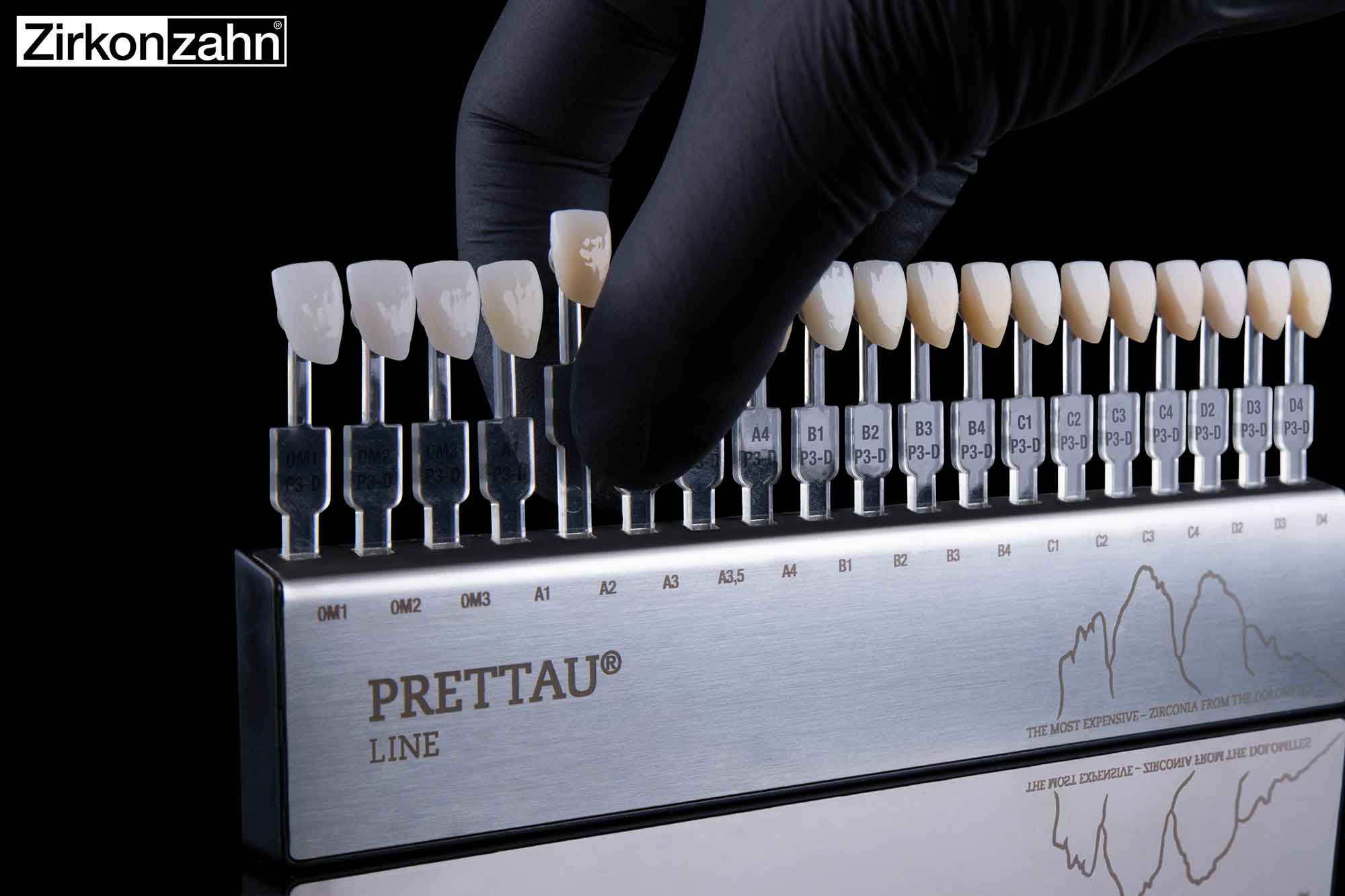 Zirkonzahn introduces its Prettau Line shade guide, offering shade guidance for upper and lower incisors and also premolars.
The reproduction of the natural tooth colour is a very complex process. Especially nowadays, where pre-coloured dental materials are making their way in the production of dental restorations.
An exact determination of the natural basic tooth colour is fundamental for the artificial reproduction. The specialist literature* therefore recommends to always use the shade guide of the material that will later be used for the restoration.
According to this principle, in order to provide the patient with a final restoration identical to his/her natural tooth colour, zirconia shade guides should be used by dentists for cases planned to be treated with zirconia prostheses.
For this purpose, Zirkonzahn Shade Guide Prettau Line – developed by the South Tyrolean Zirkonzahn company – have been recently launched in the dental market: composed of monolithic sample teeth made of high quality Prettau zirconia, they allow precision determining of the patient's natural tooth colour.
The colour spectrum of the shade guides is inspired by the VITA classic range. It comprises 16 dentine colours (A1 – D4) and three bleach shades.
Colour theory shows that shape and surface structure considerably influence the colour effect. For this reason, the shade guide is available not only in the shape of upper and lower incisors, but also in the shape of a premolar.
The sample teeth accurately reproduce the colour and translucency values of the corresponding zirconia blank. If the final restoration is milled from the selected zirconia material, it is therefore guaranteed that the final shade will reflect 100% of the natural tooth colour of the patient (One-to-One function).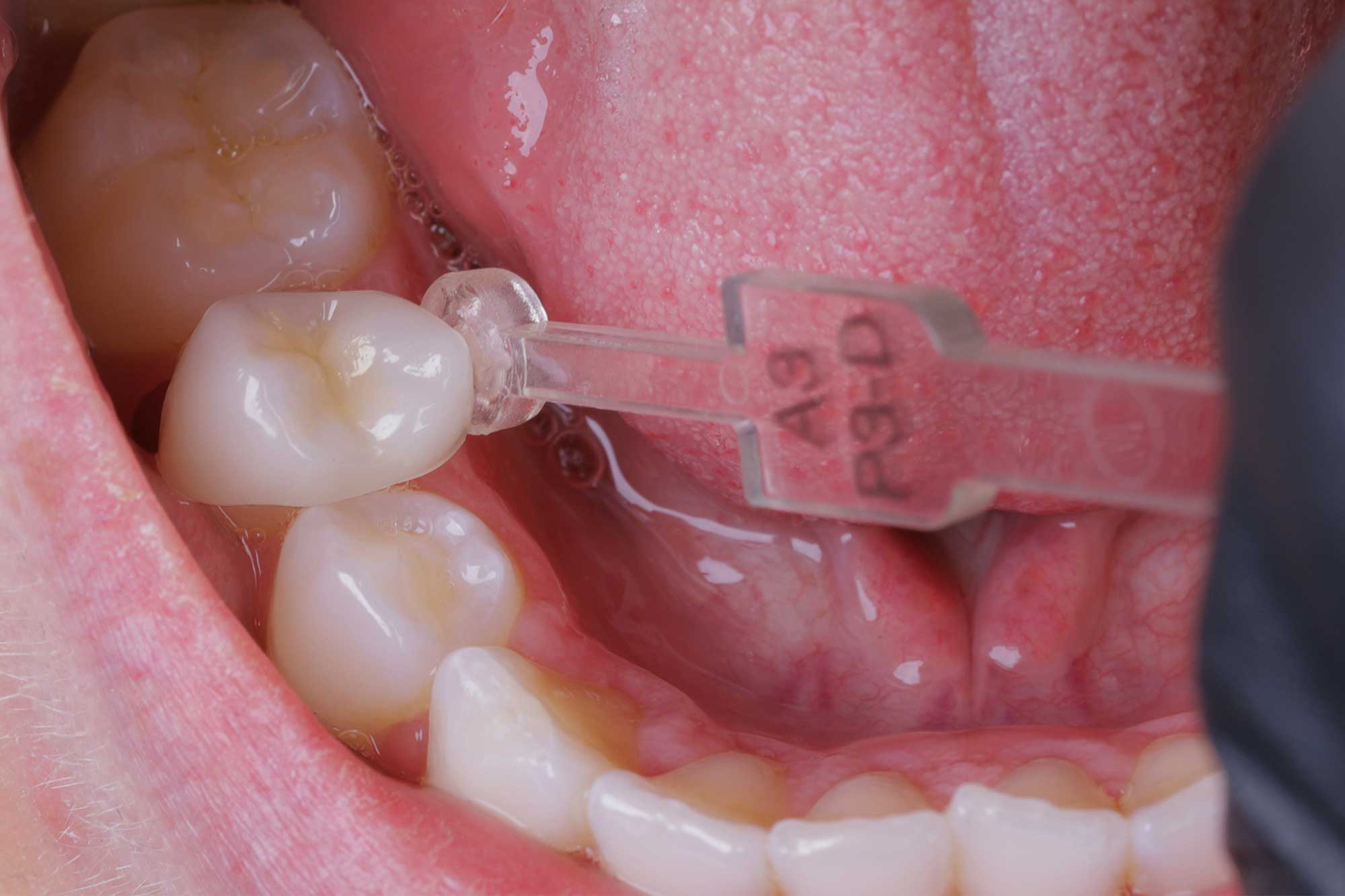 The shade guide is also available with minimally reduced, sintered sample teeth (minimal cutback). This can be further characterised by the application of different incisal materials. It results in truly unique shade guides that exactly reflect the individual approach and own aesthetic demands.
Monolithic restorations fabricated in this way completely prevent ceramic chipping (no chipping of small ceramic particles), because the ceramic applied in the incisal area according to individual interpretation and preference only fulfils aesthetic purposes.
For the dental practice, the special Zirkonzahn Shade Guide Prettau Line has been developed for an easy determination of the tooth shade in the patient mouth.
With the new Zirkonzahn Shade Guide Prettau Line, it is possible to accurately determine the patient's tooth colour and the corresponding Prettau zirconia material through monolithic zirconia sample teeth in the shape of a premolar as well as lower and upper incisor (also with minimal cutback for individual characterisation).
---
For more information about Zirkonzahn Shade Guides visit www.zirkonzahn.com or contact [email protected].
*(2011: Strub, Jörg R/Kern, Matthias/Türp, Jens Christoph/Witkowski, Siegbert/Heydecke, Guido/Wolfart, Stefan; Curriculum Prosthetics, Volume II, 4th revised and expanded edition, Quintessenz Verlags-GmbH)