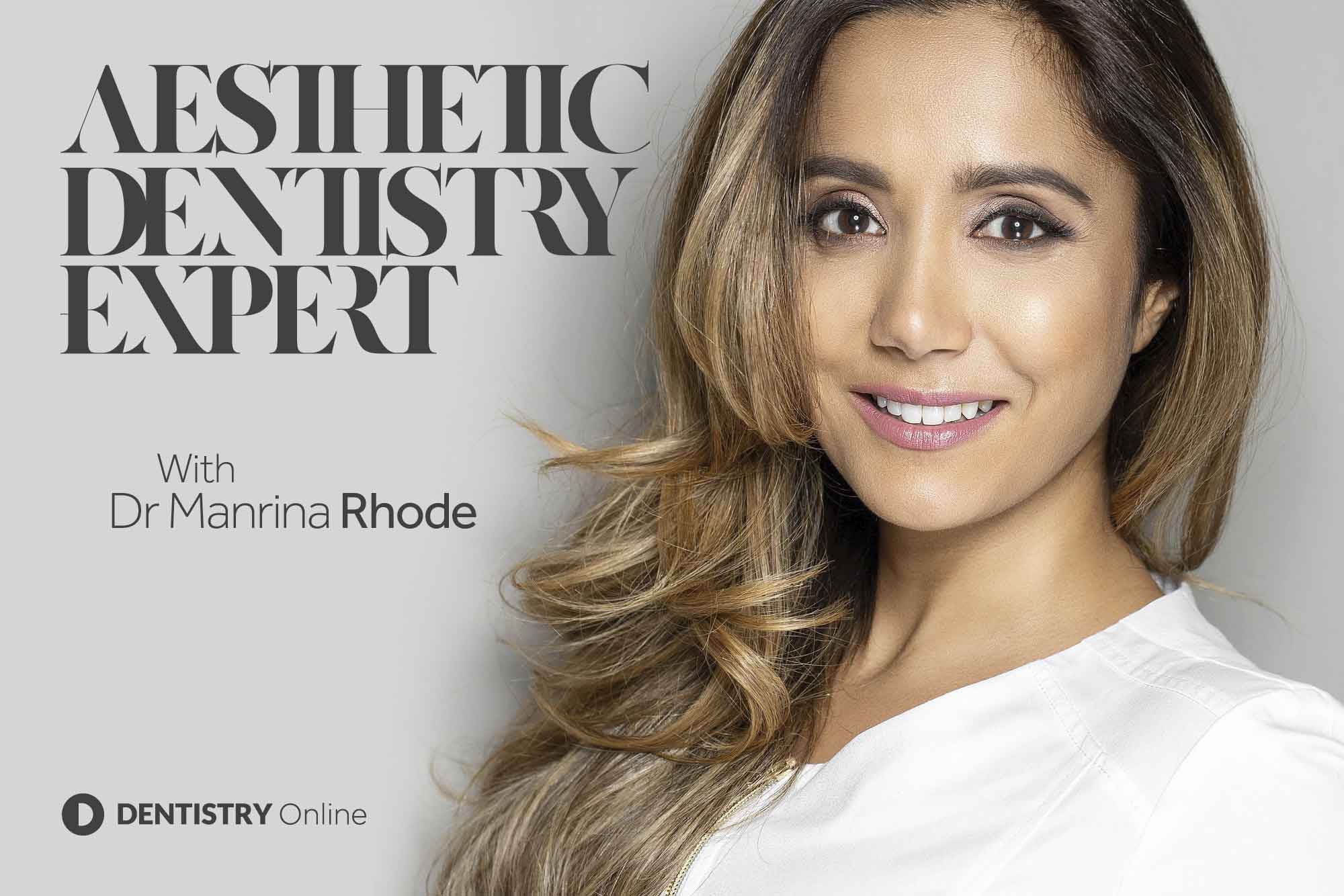 Launching her new series, the Aesthetic Dentistry Expert, Manrina Rhode covers the dos and don'ts of dental photography.
I wanted to start this series on aesthetic dentistry talking about dental photography and why it's so important in aesthetic clinical practice.
I want to start by outlining the importance of a photography consent form. My practice sends one of these to each of my patients to complete before their first visit.
This way you are aware from the beginning of treatment, if we can use the photography for diagnosis and better communication with the patient only. Or also potentially for articles (such as this) and/or social media.
It is a really simple form outlining what you would like to use their photography for outside of a clinical setting. As well as which part of their face they are happy to show.
There is an example below that I created keeping in mind the GDC guidance on using social media.
Its also important to note an associate clinician that publishes identifiable patient information through a personal/professional social media channel is considered a data controller under the Data Protection Act 2018 and the UK GDPR.
Their responsibility to comply with the law is separate to the practice they work for.
Each associate needs to obtain their own consent.
Example of dental photography consent
I give permission for…(clinician name)…to use videos/photographs in connection with my treatment in their house portfolio, social media sites, professional publications and other marketing material.
Consent to share details of your treatment? Y/N
Consent to share your name? Y/N
Consent to share for full face photos?
Consent to share smile photos (teeth/lips)? Y/N
For a facial aesthetic patient, I would also add:
Consent to share treated area only? Y/N)
Consent to share video footage? Y/N
Signed:
Patient's name:
Date:
This should be enough to have a clear understanding and record of communication moving forward through the appointments.
Some dentists accompany this consent form with a video showing what each of the options might look like.
Dental photography list
You should take this set of photos for all patients for aesthetic dentistry:
Full face image – both smiling and not smile (top of head to mid neck)
Full smile only front on and from both diagonal side angels (ratio of 1:3)
Retracted anterior, retracted right diagonal, retracted left diagonal – all open and closed (ratio of 1:3)
Upper and lower occlusal (ratio of 1:3).
Take these images for facial aesthetics:
Full face image – both smiling and not smiling (top of head to mid neck)
Full face image – 3/4 and profile (top of head to mid neck)
Images showing dynamic activity (sometimes I take a video to record these).
These give you a great basis for patient communication, treatment planning and something to refer back to.
Depending on the additional consent you have, you may also want to take studio pictures with a nice background or video to start blogging your patients journey.
Photography equipment
As aesthetic dentists, we like to buy a good camera to take our clinical pictures. This way they are clear and we have an option of the RAW footage.
Take the before and afters in a position so that they are easily comparable. This usually means investing in a good DSLR camera and accessories.
DSLR camera body
Macro ring flash
Macro camera lens.
This is a significant investment. So when starting out, there are great digital cameras on the market that are a fraction of the cost. This way you can start to get in the habit of taking photos.
I would not suggest using your camera phone for these photos. That's despite camera phones now having great resolution.
Phone cameras can cause a fish eye distortion of the image and also can cause issues with GDPR. You want to store your photos on a password-protected site.
Summary
Photos are an invaluable part of aesthetic practice. If you are not routinely taking a series of them before, during and after treatment then I would implore you to start.
They are useful in patient communication, to explain options and treatment plans. They are useful to send patients their before and afters, following treatment. This way patients can rave about you to their friends and bring new business.
With correct consent they are useful for articles and journals and social media.
---
Follow Dentistry.co.uk on Instagram to keep up with all the latest dental news and trends.