Dentistry Question Time – a chance to ask your questions on dentistry's most pressing issues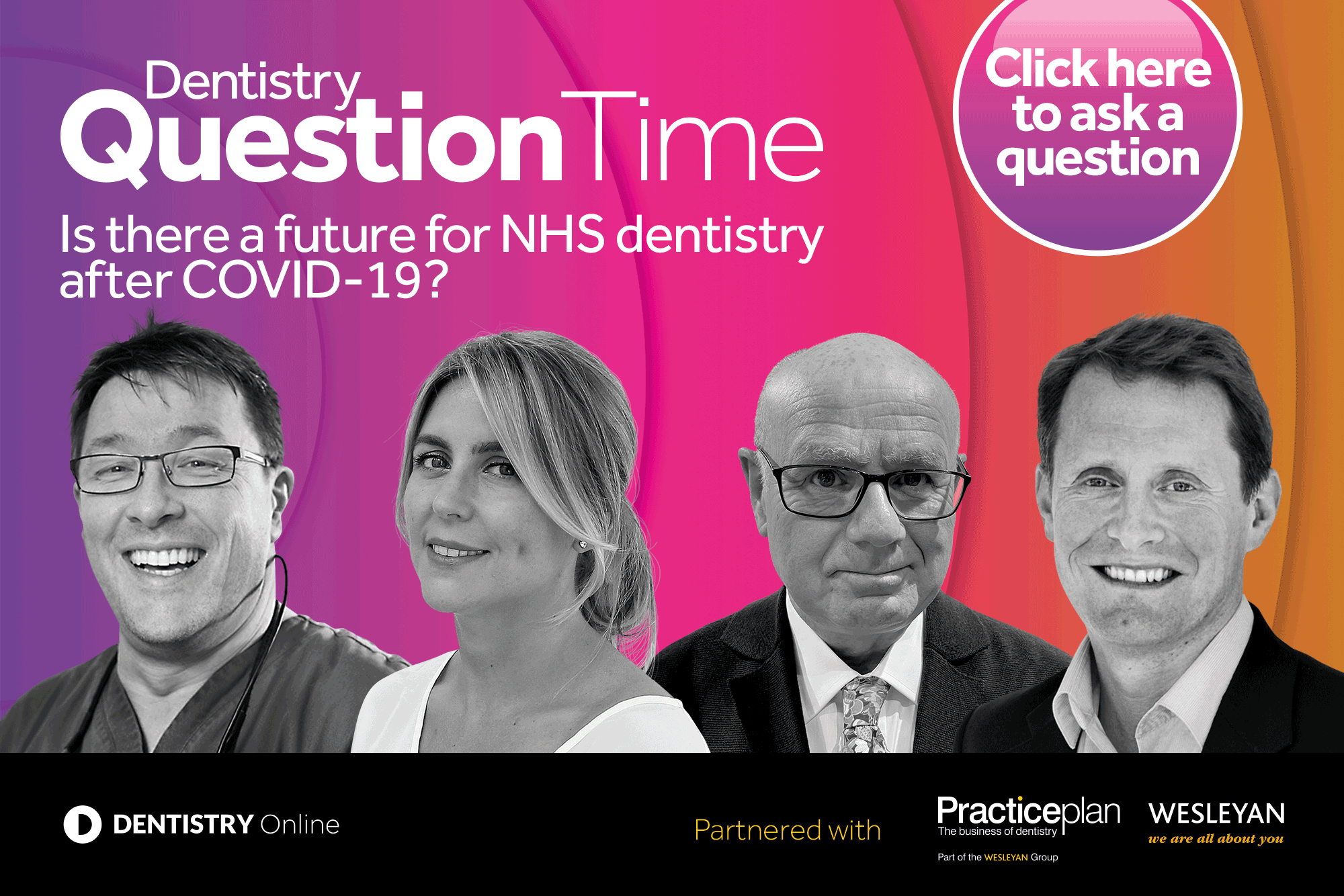 The last 12 months has thrown a lot into question, including the future of NHS dentistry. Dentistry Question Time will give you the chance to get some answers.
We are hosting a live debate with representatives from all corners of dentistry. And you get to ask the questions.
Dentistry Question Time will kick off next week on Tuesday 2 March at 7pm, running for two hours. The panel includes:
Simon Thackery – private dentist based in Nottinghamshire
Eddie Crouch – chair of the British Dental Association (BDA)
Clare Robinson – NHS dentist based in Liverpool
Nigel Jones – sales and marketing director at Practice Plan.
Pressing issues
Simon Thackery hopes to bring debate after experience working in both NHS and private practice.
'I'm looking forward to joining a panel of experienced professionals who will be able to discuss some of the pressing issues that might face dentistry and its provision in the near, and not so near future,' he said.
'Especially how the provision of NHS dentistry might fit in the post-COVID world of healthcare.
'My view will be from that of a private practitioner who isn't working in a rarified high end environment. But from one who owns a family practice in an ex-mining town in the East Midlands who, prior to converting in 2005, was 98% NHS.
'I also have the added insight of sitting on local LDCs and the BDA's GDPC where I am exposed to the discussions that related to NHS dentistry and its provision.
'People need to get involved and ask questions in this debate to help inform themselves what sort of views those that commission services in the future might be holding. As well as what options might be open for dentists both inside or outside the NHS in the future.'
To get involved and submit your questions visit www.dentistry.co.uk/webinars/dentistry-question-time.