Clinical Dentistry is here and ready to read online now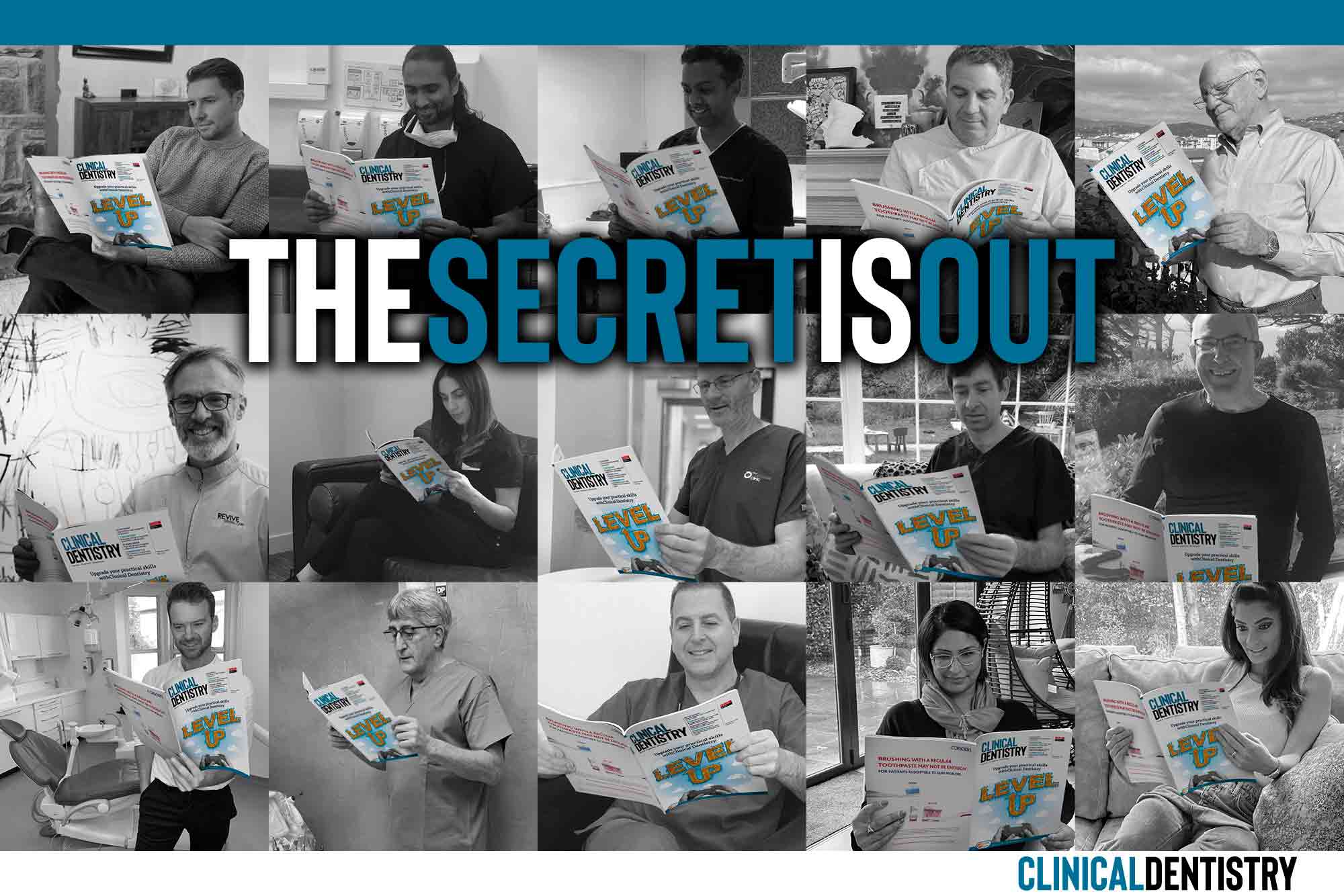 The debut issue of Clinical Dentistry has landed! And what an issue it is!
Packed full of practical, clinical techniques, tips and expertise, Clinical Dentistry is the latest offering from dental publisher FMC.
'Clinical Dentistry comes at a time when there is much uncertainly, not only in the profession but across every aspect of life,' editor Siobhan Hiscott said.
'We wanted to bring something useful – something practical – to dentists and their teams in a bid to make their working lives that bit easier and better.
'The journal is therefore committed to the advancement of practical clinical skills in dentistry.
'Our aim is that, by reading this journal, dental professionals will be able to take their skills to the next level.
'Through its close focus on inspirational clinical casework, Clinical Dentistry's intention is to help general dental practitioners enhance their skills and techniques across every facet of dentistry in an easy-to-assimilate and practical way.'
Lucky number seven for Clinical Dentistry
There are seven sections within the pages of Clinical Dentistry, with one hour of ECPD for each section. The seven sections, which also cover some of the most fundamental areas of dentistry, are:
Aesthetic dentistry
Digital dentistry
Endodontics
General dentistry
Implant dentistry
Oral health.
The debut February issue starts as it means to go on. It features exceptional case studies and the hottest hints and tips from some of the world's leading clinicians.
An article examining the impact of COVID-19 on endodontic treatment is particularly timely. This paper, written by specialist endodontist Julian Webber, looks at every aspect of treatment through the lens of COVID-19.
When it comes to looking after anxious patients, Andrew Davies understands the stakes. Here, the winner of Best Care of Nervous Patients at the Oral Health Awards shares his tips for treating them.
Additionally, Jas Gill explains how to offer virtual consultations in a bid to boost treatment uptake.
Specialist orthodontist Shivani Patel also takes a look at the multidisciplinary approach to providing orthodontic treatment.
Then Dominic Hassall delves into the advances in the field of aesthetic and restorative dentistry. Among other developments, his update summarises minimally invasive crowns and bridges, cements, bonding and particle abrasion as well as composites and pre-restorative orthodontics.
---
Clinical Dentistry is the must-read title for dentists and their teams wanting to learn more about next-level care. From tooth alignment, whitening, saving teeth through root canal treatment, placing implants and everything in between – it's got it all!
Read it online by visiting magazine.clinicaldentistry.co.uk.
In addition, you can sign up to receive a print copy by visiting www.fmc.co.uk/shop/clinical-dentistry.