Dental Care Recycling Programme launches encouraging practices to establish a recycling point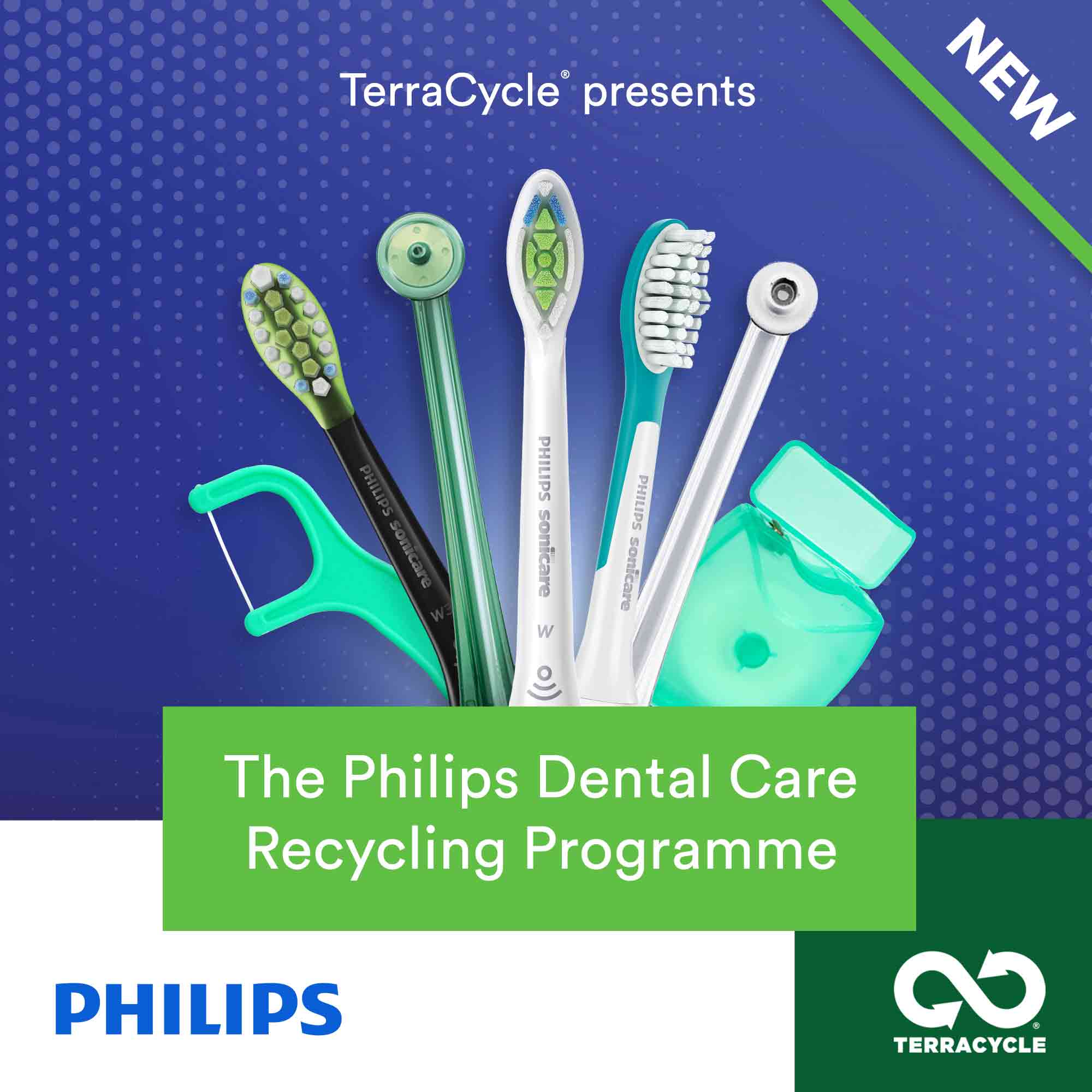 Every year millions of dental care products end up in landfill and incineration across the UK. To help reduce this, Royal Philips and Terracycle have teamed up to pilot a Dental Care Recycling Programme.
The national scheme aims to invite dental professionals to sign up, becoming a place that patients can dispose of their dental waste in an environmentally friendly way.
Collecting and recycling these items through The Philips Dental Care Recycling Programme consequently diverts waste from landfill and incineration, whilst enabling dental practices to raise money for charitable organisations.
Eco dentistry
This scheme allows dental professionals the ability to help patients to dispose of waste in an environmentally friendly way.
The scheme allows recycling of products such as:
Electric toothbrush heads and covers
Electric flosser nozzles
Flossing sticks
Interdental brushes
Dental floss containers
Across all brands.
Redeem points for recycling
Dental practices can participate by setting up a free Terracycle account and submitting a request to receive a recycling collection box.
Patients can then drop off their used dental care items in the collection box when they next attend an appointment. When the collection box is full, the dental practice can log into their Terracycle account and request a pre-paid shipping label to send back the collected used dental care products for recycling.
The programme also offers 100 Terracycle points for each kilogram of dental care products sent. Practices will only get the points if the parcel reaches the minimum weight of two kilograms.
Practices can then redeem points as financial donations to a charity or school of choice.
All waste collected as part of this programme is then shipped to the Terracycle warehouse where it is recycled into new products.
This programme already has nearly 200 locations signed up to the scheme. Philips is welcoming further dental practices to participate.
---
To find out more about the programme and to sign up, please visit: www.terracycle.com/en-GB/brigades/philips-uk or www.philips.co.uk/a-w/about/dental-recycling-scheme.html.