Money Talks – is now the time to invest?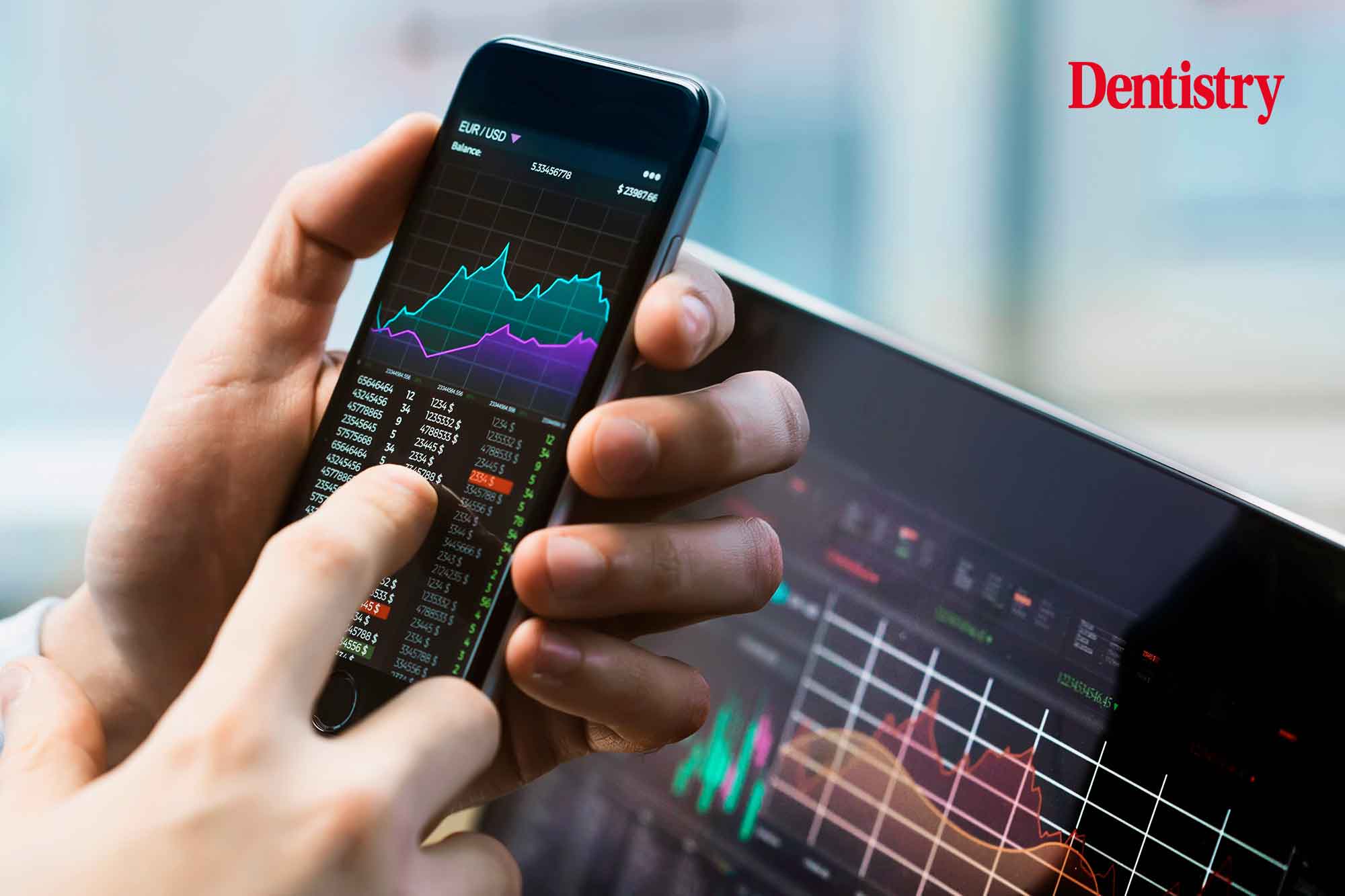 To invest or not to invest, asks Iain Stevenson, as he ponders whether now is a good time to take a 'safe' option.
With all the challenges currently being experienced within dentistry, in addition to the economic situation the world is facing, we are regularly being asked: 'Is now the time to invest?'
High inflation, increasing interest rates, fluctuating oil prices, rising energy costs, volatile worldwide markets and of course the impact from the situation in Ukraine may make some hesitant.
Add this to the current uncertainty that surrounds dentistry across the UK, workforce challenges, NHS dental care and increasing material costs to name a few. You could be forgiven for hiding for a year until it all 'settles down'.
Is investing right for you?
Investing might not be in your best interest if you…
Do not have an emergency fund

Have not properly assessed your attitude to investment risk

You worry about short-term fluctuations

Are not fully aware of your current pension provisions

Are looking to time the market to get some quick short-term gains.
The reality is markets never really settle down. There will always be another crisis, the next disaster and the next event which challenges the stability of the investment markets.
Look back over the last 30 years and you will see many more major events which impact investment markets.
But one thing that's important to remember is how quickly they recover.
A wise fund manager once said it's not timing the market which counts, it is time in the market.
Create a financial plan
In truth, the process for deciding whether you should invest or not has not changed.
Try not to let uncertainty get in the way of decision making. The waiting game may not be the best course of action for you and may mean it takes longer to reach your goals.
Speak with your financial adviser and take time to understand why you are investing.
What are the potential benefits of moving money from cash to something else? Will you require access and how long can you leave your investment?
Assess your views on investment risk and consider your tolerance for losing money.
What is your current tax position and how could it change over the coming years?
All of these questions were relevant prior to the current worldwide situation, and they are relevant now.
In short, do not follow a friend or colleague's financial plan. What works for them may not suit your personal financial position.
It's best to consider what you should do from your own perspective and make informed decisions taking everything into account.
Finally, taking the 'safe' option and hiding for a year might seem attractive. But it may not be in your best interest in the long run.
Bear in mind that the value of investments can go down as well as up and you may get back less than you invest.
---
Read more Money Talks columns
Follow Dentistry.co.uk on Instagram to keep up with all the latest dental news and trends.