Colin Campbell on 25 years of implant dentistry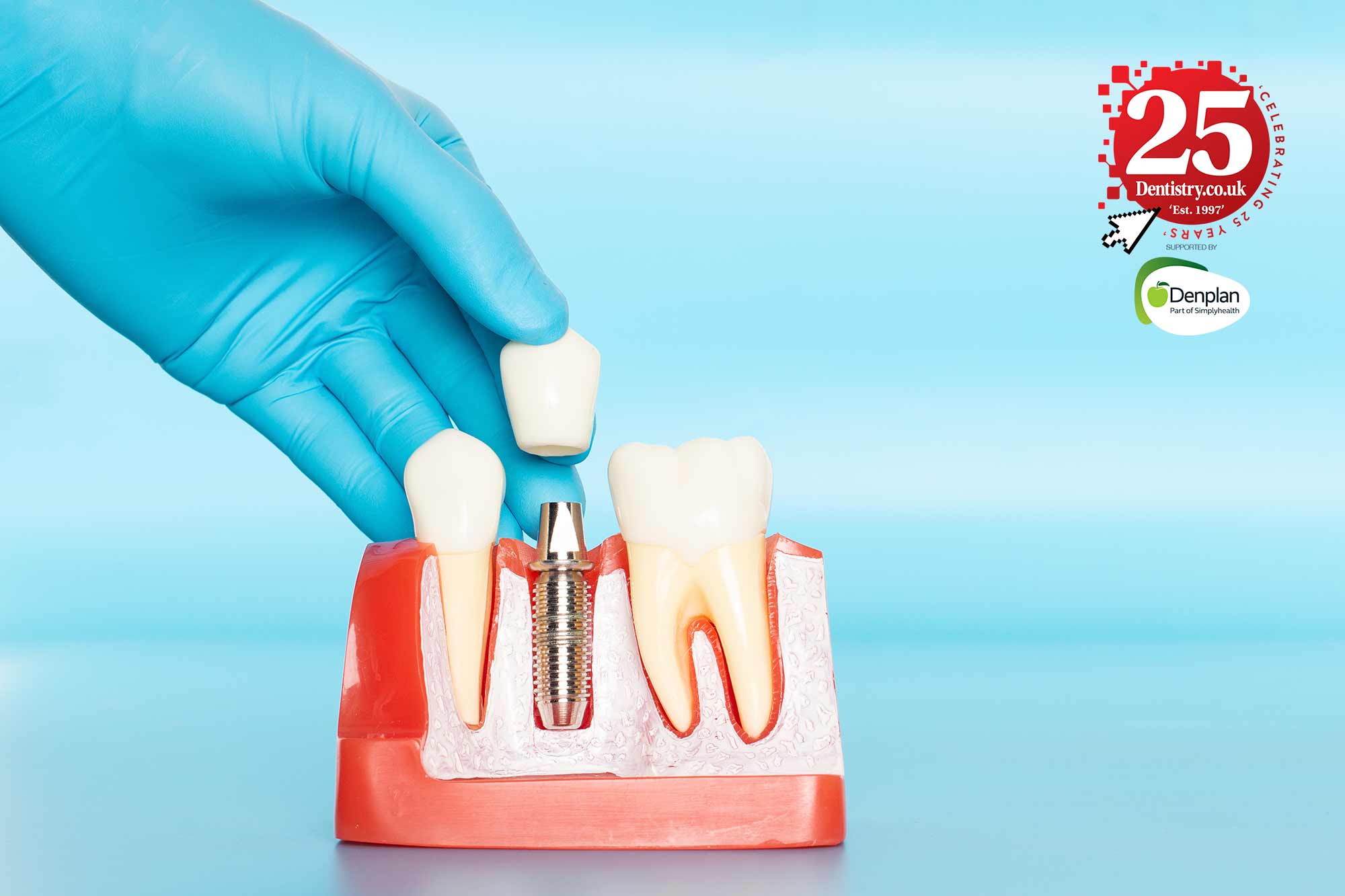 'The first real commercial explosion of dentistry' – Colin Campbell discusses the evolution of implant dentistry over 25 years and, as it continues to grow, where he sees it going in the future.
Some time ago I was contacted by Seb Evans at FMC to ask if I would be happy to provide an article overlooking my involvement in implant dentistry for the past 25 years to tie in with FMC's 'jubilee year'.
At first, I didn't think that I was the correct person to be able to write anything like this. But then as I looked at the timings and I realised that it fitted in perfectly.
My first involvement of any aspect of implant dentistry happened in the first half of 1997. This is almost exactly 25 years ago today as I write this short piece recounting my experience and views of what's happened to this crazy world of implant dentistry, from an almost standing start in the mid 90s to where we find it now.
The first five years (1997-2002)
The first experience I had of implant dentistry of any real note was when I assisted my then maxillofacial consultant on a Saturday as he travelled to a private practice in Uttoxeter to place implants under sedation for a patient.
At that stage I was relatively experienced in maxillofacial surgery and minor oral surgery. But this was a whole new world and a whole new set-up.
I had provided some small amount of oral surgery in practice, but this was a different kettle of fish altogether.
I can still remember watching the clinicians after the events and after the patient had left a cheque for payment for the procedure. They were almost dancing around with glee at the prospect of how lucrative this type of work could possibly be.
That didn't entirely sit well with me. It's funny how that's one of my overriding memories of my first experience.
The patient had a full arch reconstruction that day (not immediate) and implants were placed. At this stage Branemark implants were the weapon of choice as they had very cleverly integrated themselves throughout hospital dentistry. The vast majority of implants at this stage (and it was a very small amount in the UK) were being placed by hospital consultants.
What I saw that day, though, was an opportunity to provide surgery in practice beyond what was a very difficult NHS scale at that stage. There was no other opportunity to make a living from that outside of the hospital.
'I felt like I was way behind the times'
The following year as a relatively new appointed vocational trainee (DTF these days), I decided to attend an evening lecture on implant dentistry. It was in Nottingham at a local Audi garage, provided my someone called Jack Richardson.
For those who know Jack he is a legend and was one of the first implant practitioners in primary care dentistry in the UK in the late 80s!
He was a fluent German speaker, and a brilliant skier and ski instructor. This endeared him to the European implant dentists at the conferences which were springing up.
By some way of chance I won a raffle for a two-day surgical restorative course and so I attended Cambridge to meet some of the legends of implant dentistry in the UK and to take me from being a zero to a hero in 48 hours.
In those first five years all any of us did was a two-day course (usually with a boozy meal in the middle) and we were 'signed off' as implant practitioners. How the world has changed (for the better).
I borrowed money off my father-in-law and bought an implant kit. I felt like I was way behind the times as everybody else was into implant dentistry before me.
When I started to place implants in 1998, I was one of only three people between Nottingham, Derby and Lincoln who were able to do it at that stage in practice.
The next five years (2002-2007)
After I'd established myself in practice providing oral surgery and implant dentistry in the late 90s, implant dentistry began to explode throughout the UK.
From quite a small base with only two or three realistic implant providers, the number of people on the scene began to explode as implant dentistry grew 30% year on year.
Most implant companies modelled themselves around a pharmaceutical model. They brought in countless people from outside of dentistry to sell their products.
It was the first real commercial explosion of dentistry in the UK. This was followed by aesthetic/cosmetic dentistry and aligner technology, together with the digital revolution (most of these would be integrated into implant dentistry too).
During that time, I had attended a world congress and an ADI congress in 1999. I met some real stars of the show of implant dentistry and the developing disciplines. I became a member and a fellow of the ITI and watched implant dentistry fracture off into many different directions as people were 'prospecting' in this new wilderness.
Even at this stage there was little in the way of credible quality research. Although there were many centres around the world now catapulting themselves into providing evidence-based dentistry in implants, and there was plenty of money from the system to be able to do that.
'The first real commercial explosion of dentistry'
Implant dentistry exploded and the development of the products, the systems, the techniques, the clinicians and the teams was astronomical.
What was possible through implant dentistry during the noughties was almost unfavourable compared to the treatments we were offering in the late 90s.
The development of immediate full arch reconstructions and massive improvements in aesthetic implant dentistry was one thing. But the development of the product, service, design and the implant, with shorter, longer, fatter and thinner implants, together with the ability to change the angle of restorations, opened up a whole new world of implant dentistry.
Many, many more patients could have their lives improved by fantastic treatment modality.
The dark side of dentistry also appeared here in full focus. There were many people who took advantage of this opportunity to provide less than ideal work for more than ideal cost, with a potential damaging reputation to the profession. People started to take notice.
Looking back at this time between 2002 and 2007, much of implant dentistry was researched in the marketplace. This was a phenomenon which could no longer take place to that sort of degree.
The treatments were young, and the research was very rare. People had to justify what they were doing against their models and their ethics, sometimes with huge success and sometimes with disaster.
The following five years (2007-2012)
This period saw the maturation of implant dentistry. This was due to the production of phenomenal amounts of research through an explosion of intellectual examination of the processes and procedures.
This was tied up with voracious product development from the companies in order to gain market share throughout the world. The implant companies were becoming billion-dollar businesses after being small cottage pharmaceutical industries prior to that.
The big players in the market vied for position as they grew and swallowed up smaller providers in order to maintain their position in what was becoming a hugely lucrative market.
At this stage, though, people started to get problems with implant dentistry – more than that which we would have expected. In addition, people started to take notice.
Towards the end of 2011/12 the GDC decided that dentistry was not in the correct place. An assault on dentistry began, much of which was born out of the explosion of implant dentistry and the commercial practices that came from that.
Chapter four (2012-2017)
These were the dark years of implant dentistry. Almost everybody I knew involved in the discipline ended up with a complaint from the GDC that they would lose their license.
Crazy things were going on here. The explosion continued (after a lull following the 2008 crash) and young dental graduates were desperate to enter into the discipline to secure their financial and clinical futures.
At the same time as this excitement at one end, more mature clinicians were desperately trying to get out of the profession. This is because it was becoming toxic with an assault of compliance from the GDC and the CQC, and an invasion of corporate dentistry throughout this process.
The discipline of implant dentistry itself, though, continued to improve and the bar continued to rise. It was still with incredible innovation, but also now with the basis of scientific validation of 20 years from some of the best institutions in the world.
Materials for learning and teaching became extensive. They included extraordinary textbooks like the ITI treatment guides, but also online resources and education together with lavish, highly attended and high-quality conferences around the world with hands-on courses and shadowing of extraordinary clinicians.
Through this period people started to have their teeth replaced immediately. Work continues in this area to ensure predictability and reliability in both functional and aesthetic outcomes in such cases.
The last five years (2017-2022)
In the last five years, the fear of the GDC has subsided away from implant dentistry. In addition, the development of the profession has steadied with many of the old pioneers leaving the profession by either selling their practices or retiring.
New generations of implant practitioners are growing up, including some phenomenal young ethical colleagues who wish to explore the possibilities of implant dentistry further.
There has also been an explosion of women in implant dentistry, which has been led on many fronts by visionary people.
In the early 2000s I carried out a poll with a DFT group that I was teaching in the Trent region. I asked them how much money they wanted to earn for the rest of their lives and how much they were worth.
The average was £250,000 per person, per year!
'The future of implant dentistry is extraordinarily bright'
I carried this poll out in the last few weeks on another DFT group from the same region and the average was about £75,000.
The people entering into dentistry are different, and their chase for financial reward at the expense of all else and using implant dentistry as a vehicle for this has mellowed and reduced.
The future of implant dentistry is extraordinarily bright, with high-quality education, fantastic levels of research and committed young individuals wanting to make a difference to patients.
The truth is that implant dentistry hasn't yet properly scratched the surface of the UK compared to other European countries. As it continues to grow through the next 25 years it should get better and better and better.
The Campbell Clinic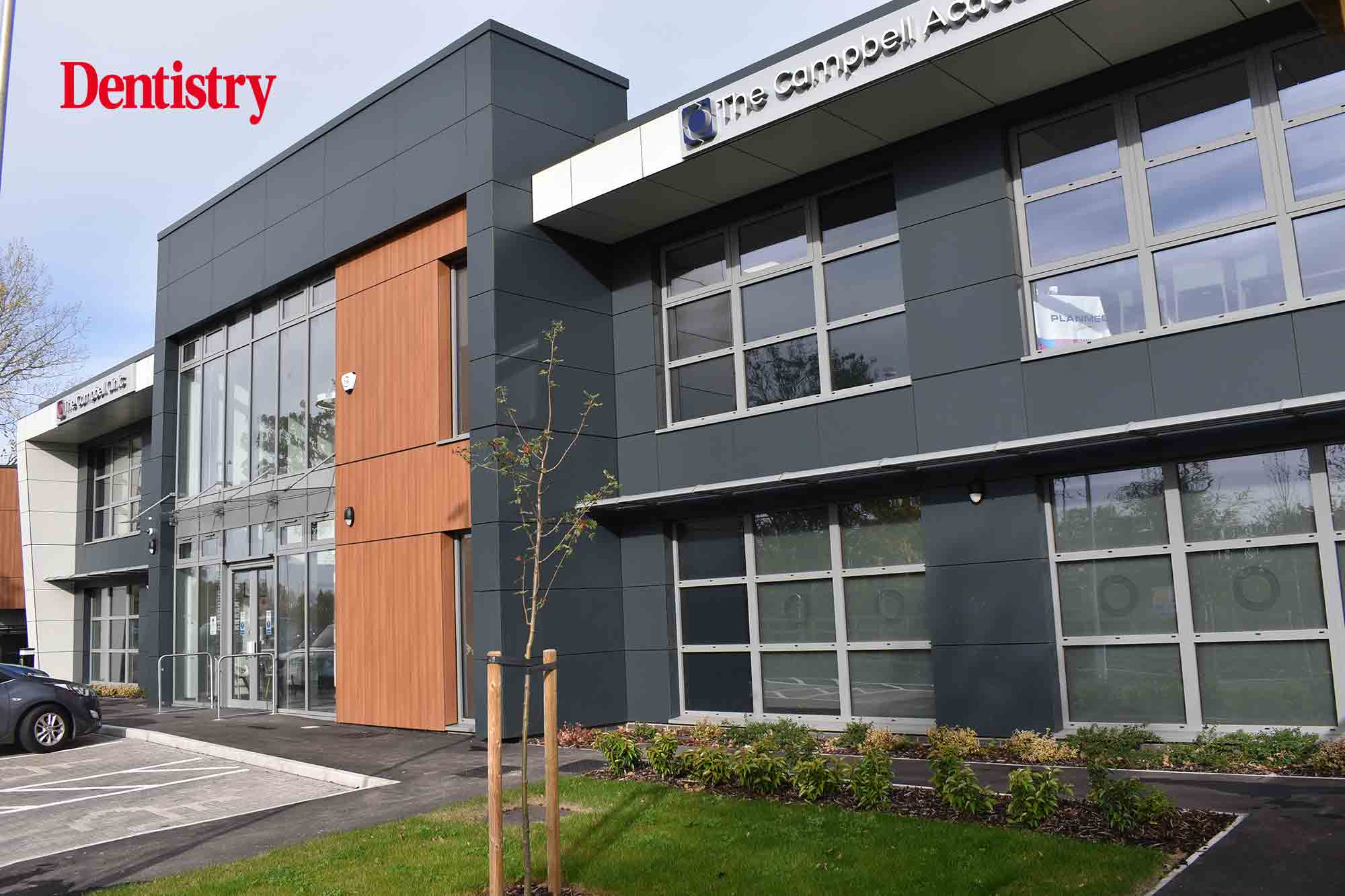 The Campbell Clinic is a purpose-built private dental practice located in Edwalton, Nottingham. It has state-of-the-art facilities including six treatment rooms and fantastic office space. The Campbell Clinic provides a range of treatments, but primarily dental implant treatment.
The Campbell Academy provides world-class education for qualified dentists looking to progress in implant dentistry, and a variety of other areas of dentistry.
We exist to positively improve the lives of as many people as possible through the work that we do and the example we set.
---
Find out more about Denplan.