Total Orthodontics – IPR is nothing to fear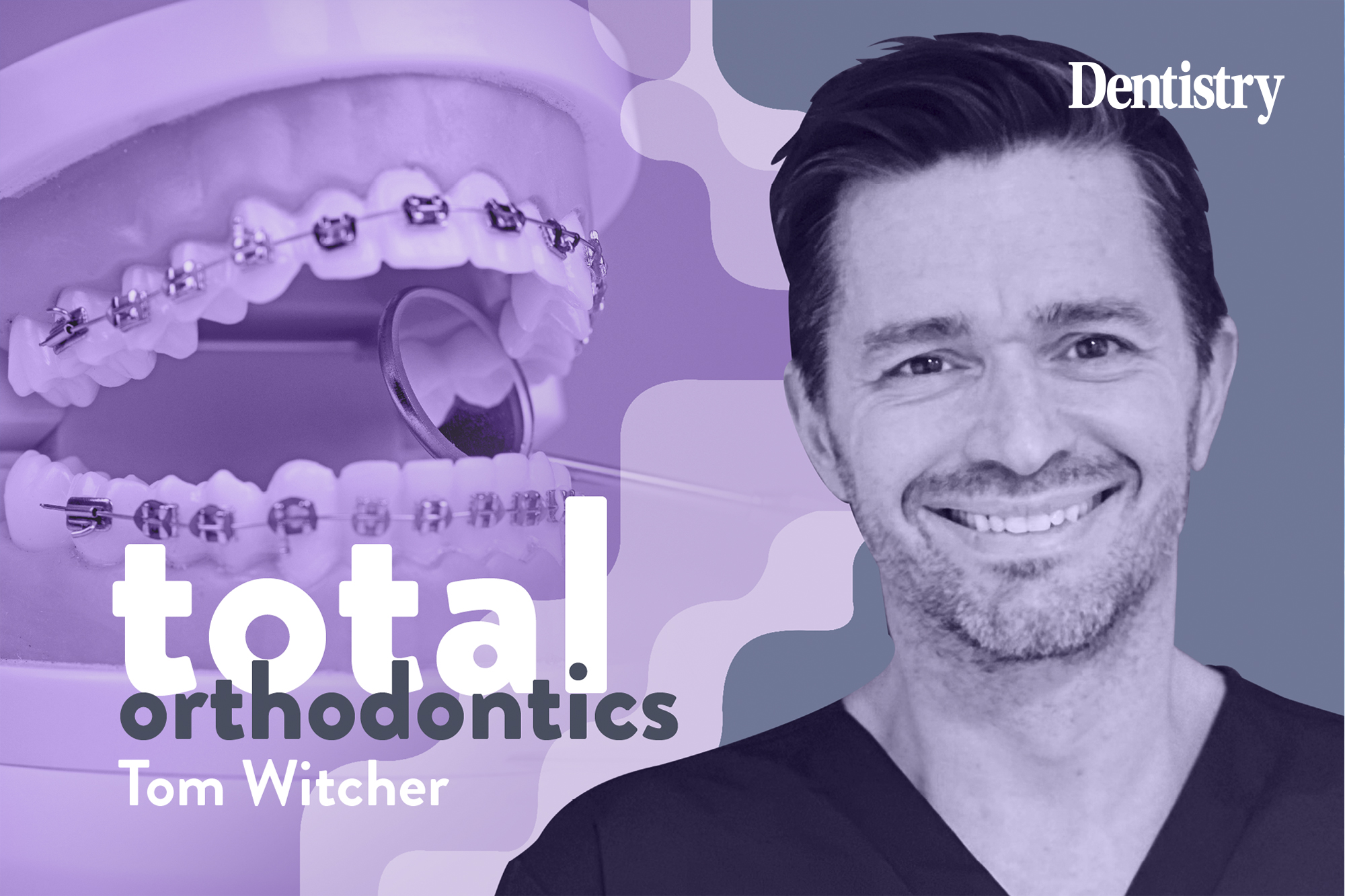 In the first of a brand new series, Tom Witcher discusses how to carry out IPR in a safe and stress-free way. 
Myself, Richard Jones and Zaid Esmail are all practising specialist orthodontists at Total Orthodontics, part of Bupa Dental Care. We are really pleased to be bringing you a monthly column on Dentistry.co.uk with our thoughts on various aspects of orthodontic practice.
Sometimes it will be a useful tip, sometimes a treatment strategy overview, or sometimes an update on innovation or another part of orthodontics.
In this edition, I will be discussing interproximal reduction (IPR). Over the years, a lot of my dental colleagues have expressed feelings of dread at the thought of carrying it out.
I'll explain how I use it in a safe and stress-free way.
First rule
Interproximal Reduction (IPR) has been routinely used in adult orthodontic treatments for many years. It is safe when used correctly. In addition, I find it helps me achieve a number of objectives:
Space creation for alignment whilst keeping the teeth in a physiologically healthy position within the bony envelope
To manage tight incisor occlusions. For instance, avoiding premature incisor contacts where there is a slight class III incisor tendency
A way to electively reduce an overjet and upper incisor proclination slightly, particularly in adult patients
To manage black triangles between anterior teeth.
The first rule is always to try to delay IPR until the teeth are aligned or almost aligned. This means using expansion and proclination as the initial space-creation strategies in a non-extraction case.
This inevitably leads to some 'round-tripping' of the teeth. But on balance, I feel that the risk/benefit ratio favours aligning the teeth first.
This is because the mesial and distal surfaces of teeth are much easier to reshape. It leaves aesthetic and functional contacts if IPR is carried out once they are aligned. It is also much less likely that iatrogenic damage will occur, such as dragging burs or discs into the body of the tooth or accidental trauma to the cingulum.
There are four different techniques that I use to carry out IPR, and I'll discuss their pros and cons.
Hand filing with abrasive strips
Before progressing to one of the other options, this is my universal first-line strategy for every patient.
It is usually the only option I will use on teeth that requires a little bit of IPR to ease contacts before they are aligned. Then, after alignment I will start with hand IPR in order to create a little bit of space (<0.1mm). This way, the other options that we will look at are easier to use and more pleasant for the patient due to vibration reduction.
The benefits are that it is very controllable and safe. In addition, the strips are very flexible, allowing some degree of wrapping around the teeth. This is helpful for accurate reshaping when they are not fully aligned.
The downsides are that it is prolonged and only suitable for small amounts of planned IPR.
Mechanised IPR with oscillating strips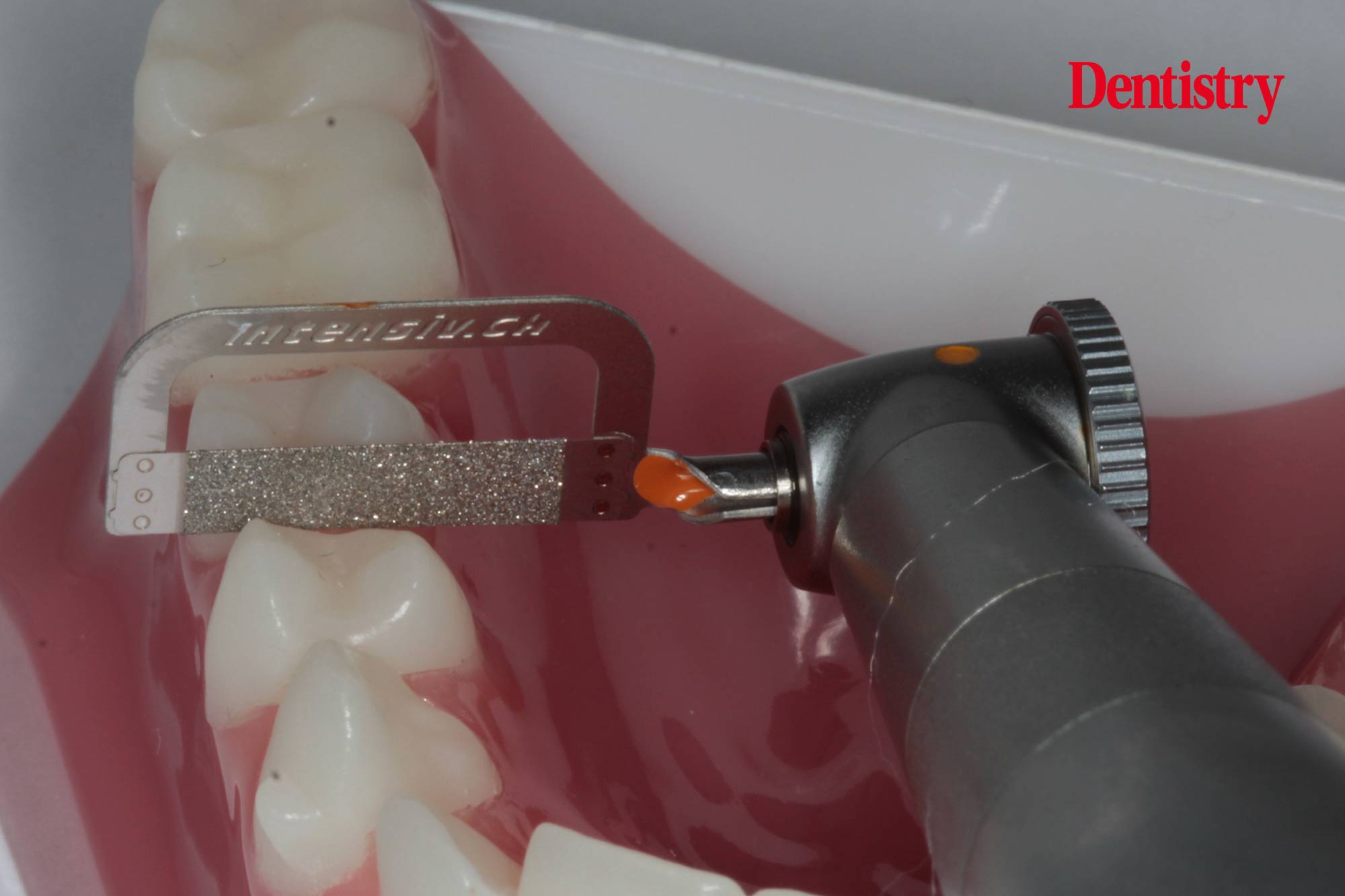 If you carry out IPR routinely in your practice, I would encourage you to invest in one of these kits.
There are several on the market, and all include a hand-piece which fits onto the slow hand-piece coupling along with a sequence of differently graded abrasive strips.
After easing the contact with a hand strip to make it easier to inset the file and reduce the initial vibrations for patient comfort, this is my preferred strategy for all IPR up to about 0.4mm in an embrasure.
The benefits are that, whilst it is quicker than hand filing, it is slow and controllable enough that the operator can be confident that iatrogenic damage is extremely unlikely.
The downsides are that the kit is quite expensive and the files need replacing regularly. In addition,  it can take a relatively long time to create 0.4-0.5mm of space.
Rotating discs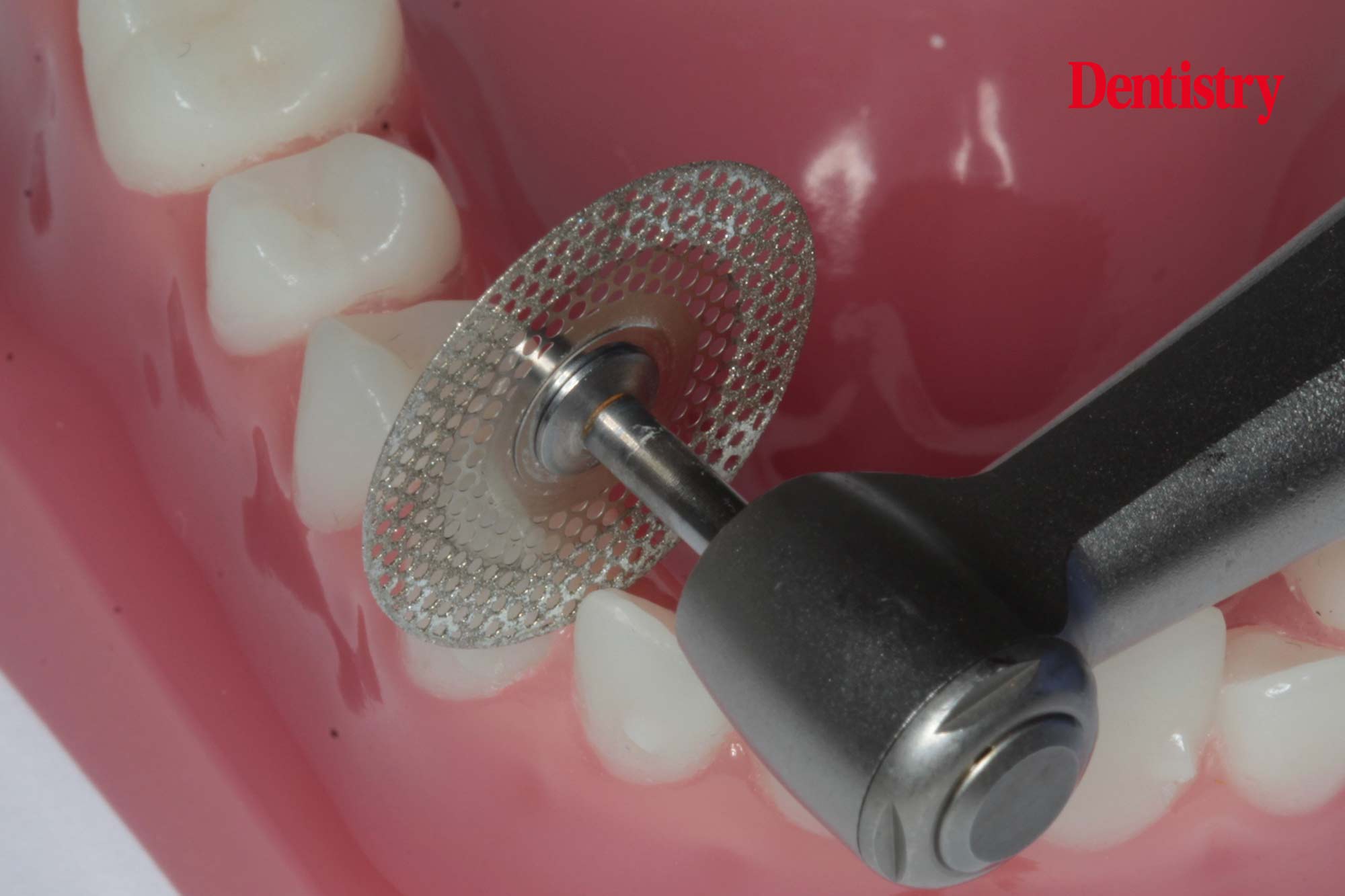 I use these very cautiously. They are comfortable for the patient with low vibrations and are very effective and rapid in use. Consequently, this makes it reasonably easy to produce parallel contacts.
However, they carry increased soft and tooth tissue trauma risks. Both bare rotating discs and those with disc guards are available. The disc guards carry some additional protection but can prevent the disc from accessing the area you need to reduce. Also, they are more cumbersome and make it difficult to visualise the teeth as you reduce them.
When using rotating discs, you must visualise both the labial and lingual surfaces of the teeth. They would happily cut into a cingulum or even adjacent teeth if used carelessly.
Clearly, very careful lip retraction is required as well.
High speed IPR burs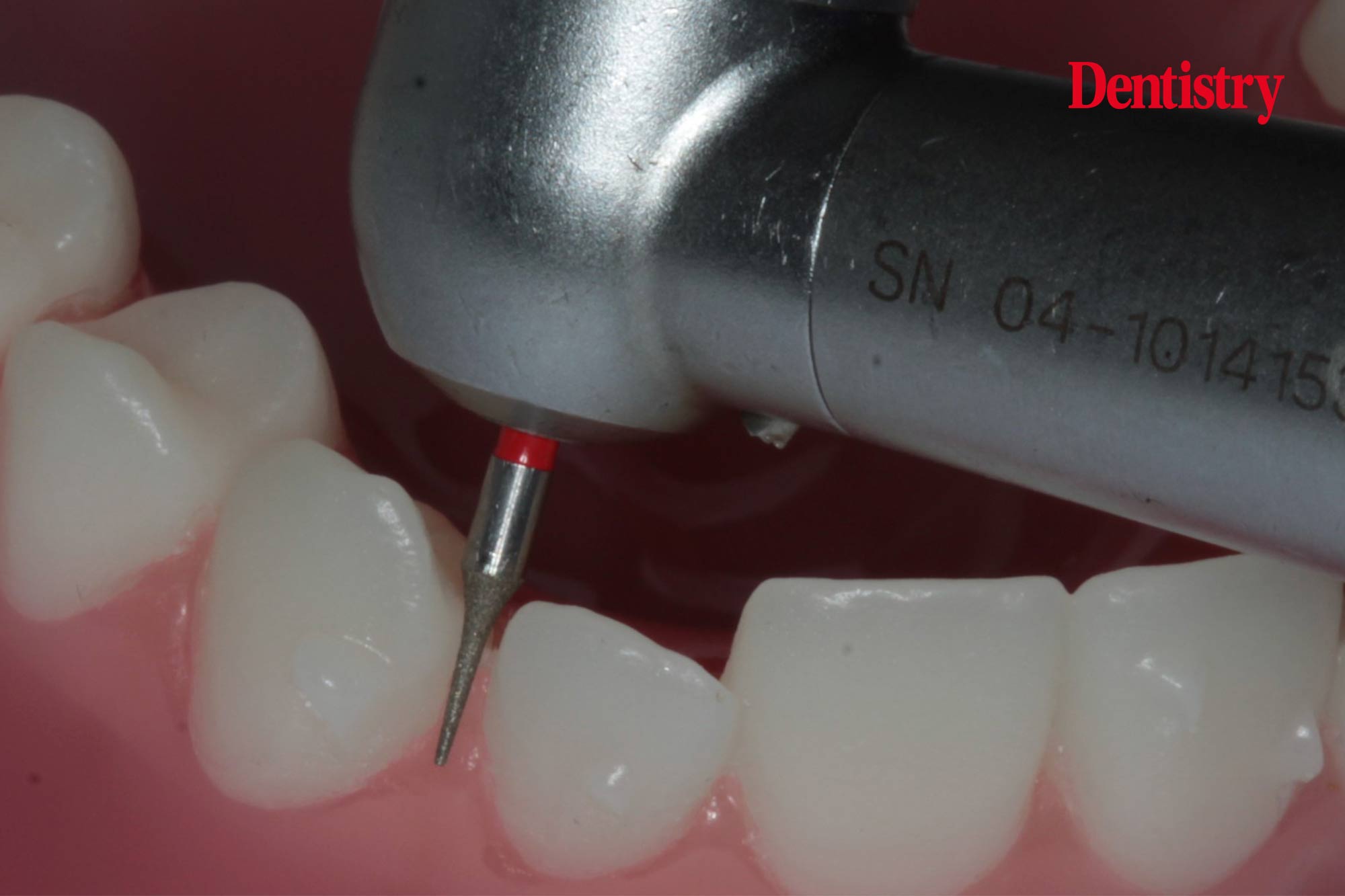 These needle-point high-speed diamond burs are particularly helpful in breaking posterior contact points where premolar/molar IPR is indicated. Whilst many dentists use them all around the mouth for IPR, I tend to limit their use to these regions.
The benefits of high-speed IPR are that it is rapid, has almost zero vibration for the patient, and provides the most accessible for the operator in the molar regions.
It is, however, easy in the incisor regions to introduce non-ideal enamel shaping. In addition, the burs can be dragged into the body of the tooth if used carelessly. As you know, some patients dislike the sound of the airrotor too.
After IPR has been carried out, a detailed survey of the space created is mandatory. Feeler gauges are available and should be used with every contact that has had IPR, with the measurements recorded in the notes.
Safe limits
There are safe limits for IPR, which are relatively easy to stay within (fig 5).
The lower incisors have the thinnest approximal enamel thickness at about 0.7-0.8mm per surface (ie 1.4-1.6mm of total enamel thickness in the embrasure). The upper incisors have about 0.9mm approximal enamel thickness (ie 1.8mm total enamel thickness in the embrasure). The canine approximal enamel thickness jumps up by about another 0.3mm to 1-1.2mm and then the enamel depth tends to increase by another about 0.1mm for each tooth moving distal to the canines.
My preference is to limit IPR to an absolute maximum of 0.25mm per tooth (0.5mm per embrasure.)
If the treatment calls for more IPR than this, I would consider other means of space creation.
---
Follow Dentistry.co.uk on Instagram to keep up with all the latest dental news and trends.