English, Muslim, LGBT – as dentists our diverse humanity is worth more than our labels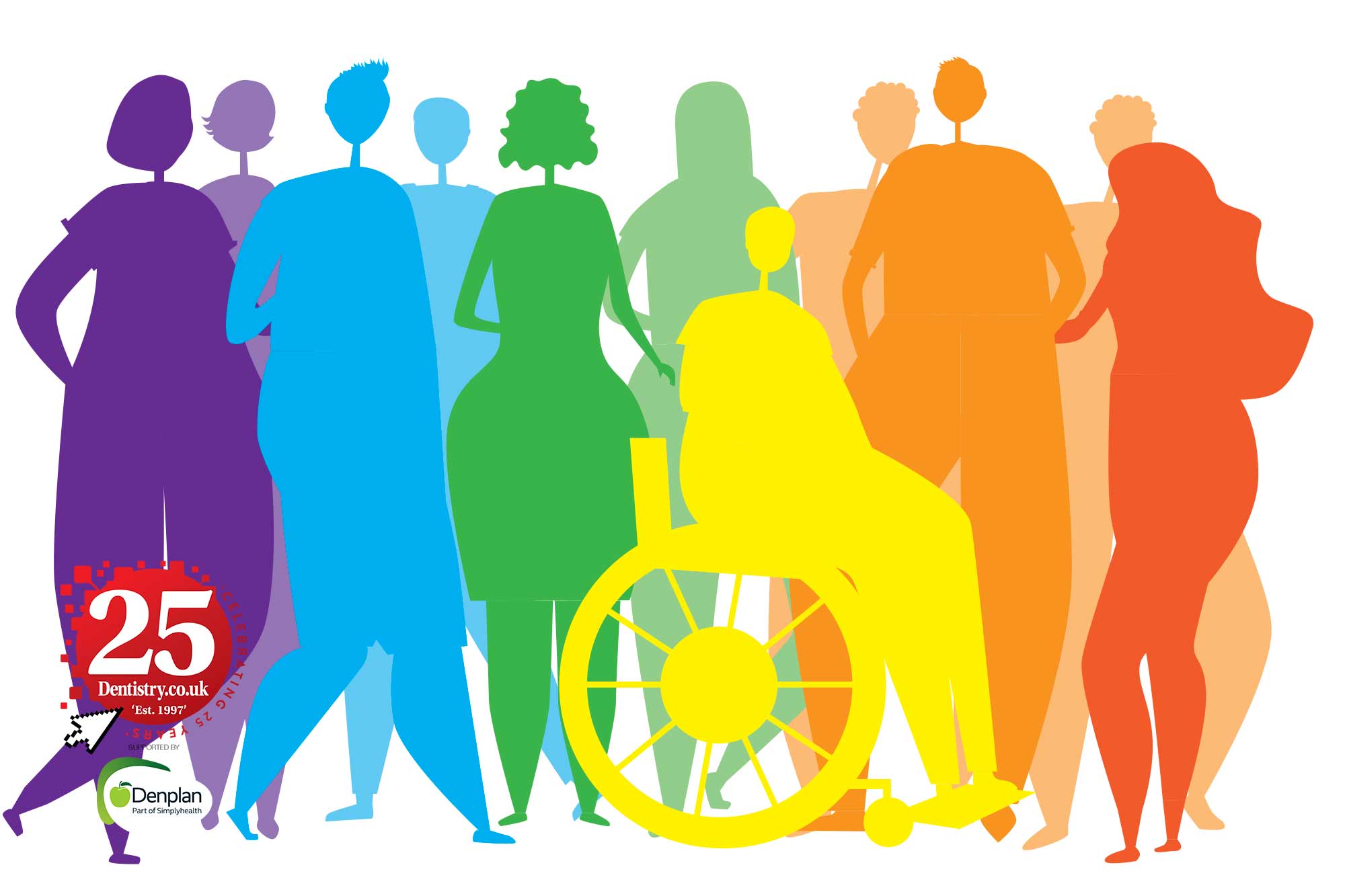 'A tsunami in my head' – Fiez Mughal reflects on the struggles he faced growing up and the need to address diversity in dentistry.
English. Ethnic. Muslim. Gay. Dentist. Disabled. Which out of those 6 categories do I not identify with? Answer at the end!
Growing up was not without dysfunction, like all the best families (God save our Queen!). But mine were united in education.
Unlike my sister the 'golden girl', I ran amok. Literally.
From birth, I seemed to cheat death, needing a harness-and-lead or locked bedroom windows due to roof-dangling while still a toddler.
Somehow I managed to get a scholarship, while my family home was at the brink of repossession. My dad's determination pulled us out of 'the recession'. But my highs and lows continued, feeling neglected at home and rejected at school.
At the final minute, I defied my 'mock exam' result Ds, sweeping the board with As.
My school and family wanted me to do medicine. An amazing career, full of amazing Asians. But being an Asian doctor in the 90s wasn't.
To me, amazing was the blood, sweat and tears that my mum's family and others went through, migrating from a war-torn pre-partition Punjab to Kenya. Then, migrating all over again to exotic Dagenham (Manchester for my dad), to give me and others a better life.
At 17, I needed my own identity and chose dentistry. I was the first person to choose that career, away from the 30-odd budding medics in my school year.
A first-class in homophobia
At Guy's, King's & St. Thomas' Dental School, I was excited to mingle with students from all walks of life. Yet ironically, many London undergraduates had a first-class in homophobia.
Pretending not to notice, I avoided any gatherings where I felt like I was an 'untouchable' or worthy of Hell. I flung myself instead into gay clubs, straight clubs, house parties, internet forums, Kylie fans, random strangers, LGBT groups, intersectionality, human rights, and volunteering roles.
I failed my exams the first two years. But by the final year I found my stride, galloping with the BDS qualification in my hands and finding my way in the world.
In 2005 I had a rude-awakening. I was a senior house officer in Maxillofacial surgery, a world away from 'Me Too'  and 'Black Lives Matter' movements.
My first six months of the military-style surgical teams was indeed a 'shell-shock'. I was sworn and shouted at so much, I didn't want my sexuality to be blamed for any incompetence. I passed MFDS RCS whilst quietly taking the insults.
My dental skills were never criticised, to the relief of the consultants/registrars. However, at 25 I was the youngest and most inexperienced junior doctor out of the other 11. I was frustrated at zero compassion.
Earned my stripes
At the start of the second six months, within myself I knew I had earned my stripes. A liability no more, I was made a Locum Staff Grade surgeon. I decided, while chatting about the weekend with one of the secretaries, to mention spending it with my partner.
'What did you buy for her birthday?' she asked.
'I bought him…', I can't remember the rest, other than wrapping up the conversation.
The next day, my work was done. As a gay man, you just know when people know. With my job and professional reputation finally bullet-proof again, I had no qualms about being in the firing line about my sexuality.
I was ready to bite. Even the top ranks could sense my metamorphic BDE (Big Dentist Energy).
Empathy and respect
As I write this, I am on a mini-sabbatical for a few weeks. I'm grateful for my place of work showing empathy. I feel awful that time-off makes the NHS targets harder for my fellow dentist colleagues.
Many BAME families came to the UK to be successful, but at the price of racism, i.e. you kept quiet.
I completely respect our ancestors' struggles for their next generation's lives. For our generation, the struggle doesn't stop though.
In 2007 I was a volunteer for gay Muslim charity Imaan on stage at Trafalgar Square. Deafened by the jubilation of more than 10,000 people attending the pride rally, united under Lord Nelson's watch, I spoke out publicly against homophobia and Islamophobia.
I did that at 27, now I'm 42…what are people still scared of in challenging institutions?
Change is inevitable
During Christmas of that same year, my mum unfortunately died. A part of me died too.
Years later I kept wondering why I was struggling with 'normal life,' unknown to my friends, family and work colleagues.
Being diagnosed with ADHD this year made sense of all that and my inconsistent academic record. Unbelievably in 2022, an overwhelming number of general practitioners aren't even aware that adult ADHD exists. There is a tsunami of adults worldwide realising their lifelong disability too (that's the 'label' I don't identify with as well as the others!).
A tsunami in my head also, a rebirth, the world finally making sense.
To everyone I say: find yourself and keep moving! Don't be afraid of upsetting anyone by celebrating your authentic self.
If we all share our stories more, change is inevitable.
Break the chain for everyone. Even if the boxes people tick are worlds different from you, that isn't a reason to stop us all from living equally and fairly.
---
Find out more about Denplan.