90 seconds with…Hajara Saleh Bade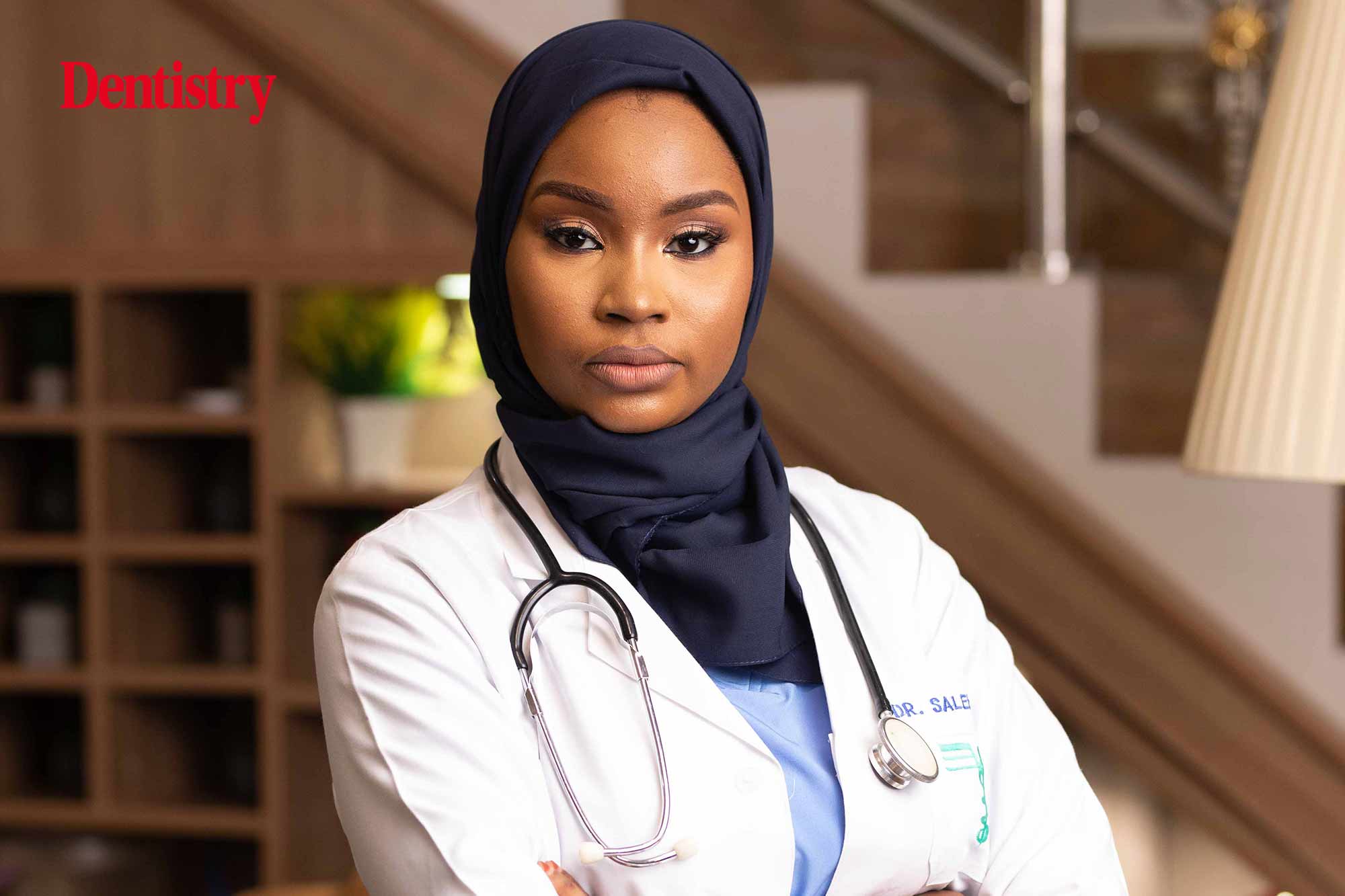 Hajara Saleh Bade tells her story of how she came to be a dentist and what she's learned in her years of experience.
Please introduce yourself
My name is Hajara Saleh Bade. I can speak English, Hausa and Arabic. 
My license as a dental surgeon was obtained from the International University of Africa, Sudan. I attended my one-year housemanship program at National Hospital Abuja. 
I have also concluded my NYSC at the Nigerian Air Force base hospital in Abuja. I'm currently working with Apex dental clinic.
It is in my quest for knowledge that I have also obtained a certification in an introduction to business management from King's College London.
What inspired you to get into dentistry?
I'd say my family played the initial and major role in my decision of a career path. Not that they forced me or gave me the idea, but I grew up in a home of healthcare professionals. 
My mum is a practising nurse and three of my siblings are medical doctors, we currently have a total of five doctors and four nurses in my family. 
Being surrounded by them, listening to their discussions, their passion as well as some cool medical terminologies – such as anicteric, acyanosed and the likes – whilst in high school, increased my interest in healthcare as a profession and dentistry caught my interest. 
However, mental health and medical aesthetics have increasingly been a major part of life for everyone. I would say that one's smile is related to his/her confidence as well as mental health. 
A lot of people out there are just a shadow of themselves because of one tooth deformity or another. So, I've always loved to play a major role in the society by focusing on this aspect to improve the quality of life of people out there.
What is your most memorable experience in dentistry?
It was when a patient died from a dental complication due to poor health seeking behaviour. He had a dental issue which progressed to abscess formation that advanced to his neck area, blocking his airways, causing difficulty with breathing.
He was brought into the clinic at this late stage and there was little to nothing that we could do. 
This case reiterated my take on oral health being one of the major things people take for granted. It also fuelled my passion in taking oral health awareness to as many as possible, both in rural and urban communities.
Tell us something that no one else knows about you
I sometimes walk into the toilet and cry over the things that are happening to my patients.
What is the most important thing that you've learned in your years of experience?
As a qualified dental surgeon, I've learned that just the littlest things (like a missing anterior tooth) that people take for granted can affect someone's mental health and even lead them to depression. 
That is why my biggest fulfilment has always been the smiles on patients faces as their problems got solved. Nothing felt as beautiful as the satisfaction they got. 
We attend to patients of different walks of life, both male and female. Attending to children was the greatest feeling. 
On a fateful day I visited one of the suburban communities around for a health outreach and I would say that experience unlocked a new passion in me. 
I've realised that people in those areas don't care about their oral health.
Where do you see yourself in five years?
I want to go as far as my legs can take me. 
I also see myself as a dental health advocate, bridging the gap between oral health and social life as well as quality of life as a whole. 
---
Catch up with previous 90 seconds with…
Follow Dentistry.co.uk on Instagram to keep up with all the latest dental news and trends.