Practice Plan returns to BDCDS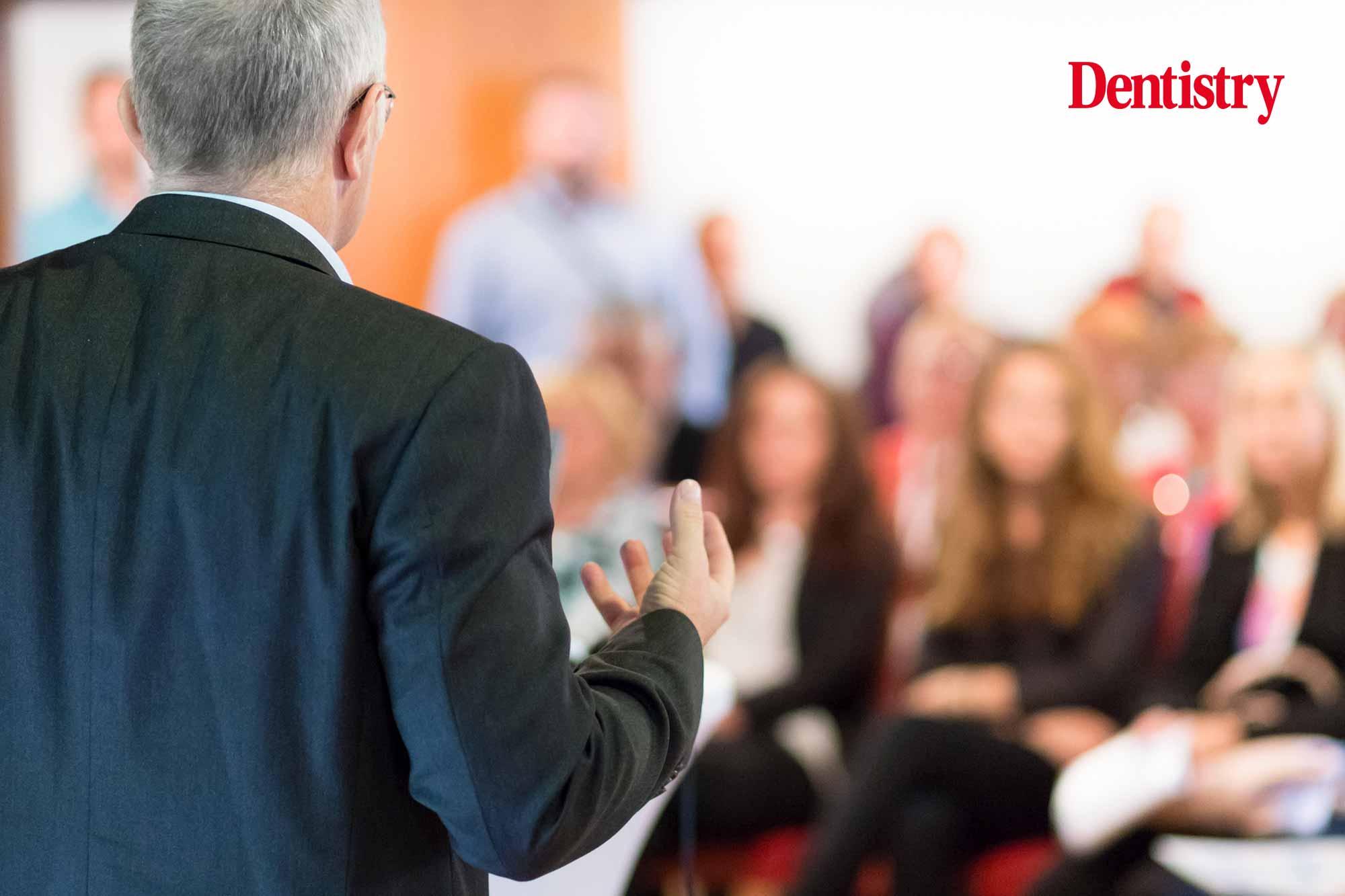 We hear from Les Jones about what Practice Plan is getting up to at the British Dental Conference and Dentistry Show 2022.
The British Dental Conference and Dentistry Show (BDCDS) 2022 is just around the corner. There is plenty to entertain, educate and inspire all members of the dental team.
The Dental Business Theatre will once again be presented by Practice Plan and sponsored by Wesleyan.
It will offer an engaging programme for practice owners and managers to get involved with.
Les Jones, creative director of Practice Plan, comments on what they were hoping to achieve: 'We decided on a slightly different approach from previous years, driven by the situation in dentistry right now.
'Dental practices are working hard to rebuild business after the impact of Covid, But there are many big issues to overcome.
'For the Dental Business Theatre, we put together a programme that addresses dentistry's hottest topics.
'We have created panel discussions instead of the typical pre-loaded presentations. The goal is to facilitate discussion and make the programme fully interactive.'
Stimulating debate
'Practice Plan works with a wide range of practices looking to grow and succeed,' Les continues.
'So we keep our finger very much on the pulse of what's happening in dentistry at any given time.
'We understand what dentists and businesses are facing. As well as what topics they are most likely to benefit from exploring at the show.
'When it came to choosing the topics for this programme, they pretty much selected themselves.
'Of the seven or eight subjects suggested during brainstorming sessions, the top five became clear very quickly.
'We utilised our extensive network and profession reach once again to bring together our panellists.
'Practice Plan has built a great network of contributors, including experts in their fields, over many years.
'For this theatre, we approached people who were both extremely knowledgeable about their subject matters and who had strong and diverse opinions to offer.
'We didn't want to create panel discussions where everyone agreed on everything. But rather wanted to stimulate debate.'
The future of practice ownership
The full programme for the Dental Business Theatre is accessible on the BDCDS website. It demonstrates the breadth of topics covered.
Les goes on to highlight some that delegates won't want to miss: 'I think all the subjects we're covering are extremely important. Various sessions appealing to delegates' specific situations.
'The future of the NHS is a massive topic that will affect the whole dental sector going forward.
'Even though we're many years after the initial announcement of contract reform, there is still no clarity or clear information coming forward that dentists can base decisions upon. So there is a collective anxiety across NHS dentistry.
'I expect this session to be particularly lively!
'Also of note is the discussion around the future of practice ownership.
'The current landscape has some very interesting dynamics and shifting trends that are likely to impact what ownership will look like and who will be the practice owners of the future.
'Covid is a catalyst for change. With some dentists taking early retirement and others forgoing practice ownership in favour of a better work/life balance.
'Do young dentists have the appetite for ownership? Will the corporates reassess their portfolios? Some interesting questions will certainly be asked.'
Interactive sessions
Designed to ignite conversation and debate, the Dental Business Theatre will also provide guidance on important issues. Such as improving staff retention and maintaining mental health.
Les continues: 'Each session is quite different. Some offer practical pointers on how to deal with an issue, such as enhancing mental health and wellbeing in the workplace and at home.
'Other sessions are about elevating issues into people's consciousness. And providing a range of views from experts for them to take away, reflect upon and use to help make better informed decisions.
'The entire programme is very interactive. We will encourage delegates to bring questions to the panel. As well as to comment on topics discussed to ensure a two-way conversation.'
'Be proactive now'
Practice Plan has programmed the Dental Business Theatre at BDCDS for several years now. Les shares why they were happy to return once again for 2022: 'In many ways, this is a flagship event within the dental calendar.
'It's always very dynamic, with lots of energy. And it attracts great people who really engage.
'BDCDS also attracts decision-makers from practices, which is important for all exhibitors.
'Practice Plan is on stand H60, alongside Wesleyan on E60. We certainly look forward to meeting delegates!
'Dentistry is at a critical stage right now. For practice owners and managers, this is a time for reassessment, thinking differently and finding new ideas to implement within practice.
'Therefore, the show is the perfect opportunity to immerse yourself in all that's new. As well as to pick up innovative ideas and see what's coming over horizon.
'This is not a time for resting on your laurels and taking a back seat!
'Practices who survive and thrive in the next few years will need to be proactive now, to understand changes in the landscape and react accordingly.'
If you haven't already, register for BDCDS online today – it's free for all delegates!
---
The British Dental Conference and Dentistry Show 2022 is on Friday 13 and Saturday 14 May, NEC Birmingham, co-located with DTS.
For more information, visit birmingham.dentistryshow.co.uk, or email [email protected].