Where are we now with guided implant surgery?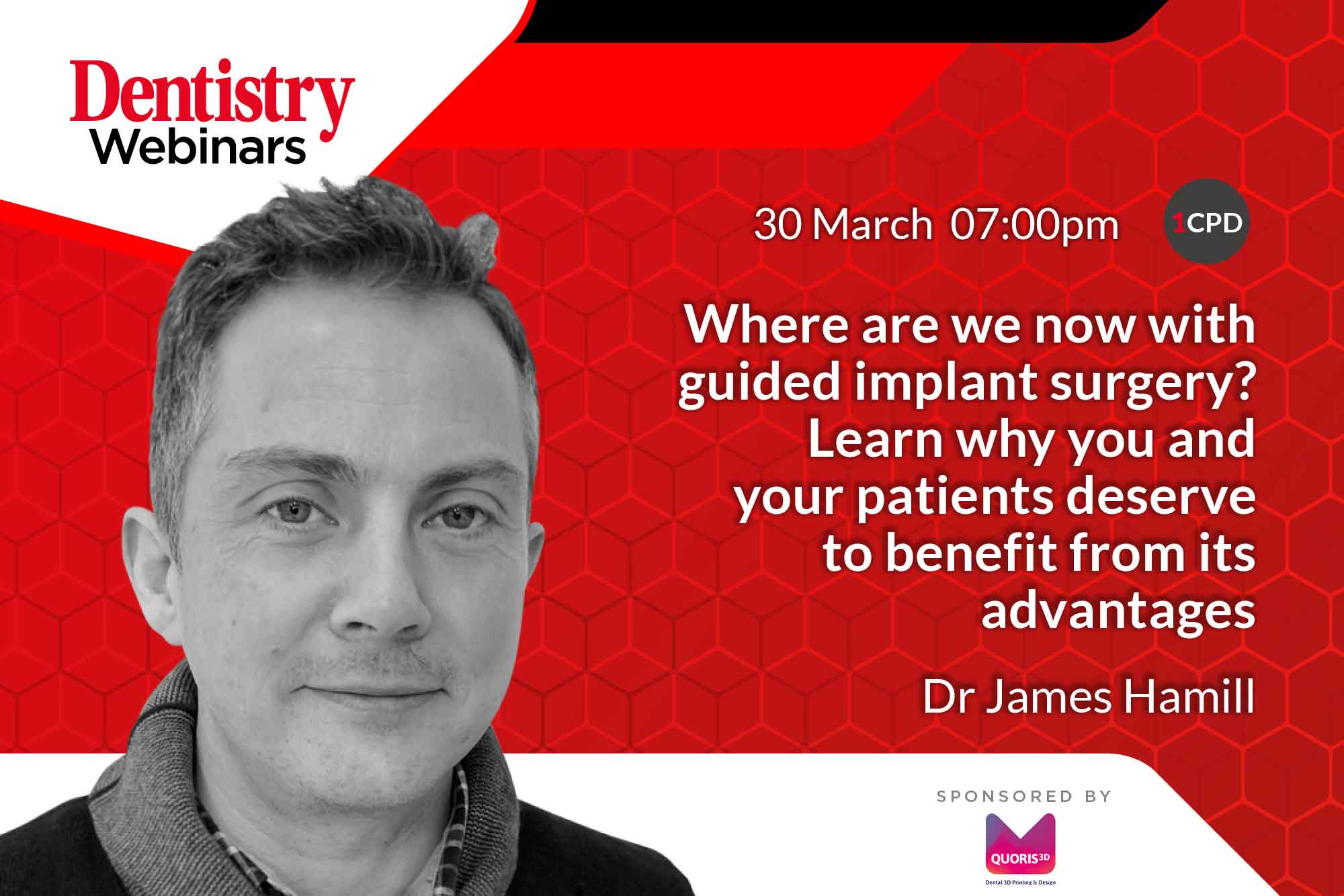 Join James Hamill as he discusses the benefits of guided implant surgery during a webinar on Wednesday 30 March at 19:00.
This webinar aims to dispel the myths surrounding implant guided surgery and outline why it forms the basis of providing safe and effective implant treatment for your patients.
You will learn why digital planning for implant dentistry is essential and fast becoming the gold standard as part of any implant treatment plan. And why having a surgical guide can solve many of the age old problems we still see today in implant dentistry.
Learning outcomes
An understanding of the key implant guided surgery protocols
The steps required to plan an implant case digitally using a restoratively-led process
The advantages of using a surgical guide for the surgeon and the patient.
James Hamill
James graduated from Dundee in 2001 and in 2003 started his implant career. He is a member of the Faculty of Dental Surgery. And he's achieved the diploma in implant dentistry from the Royal College of Surgeons, Edinburgh. He is an ITI Fellow with a passion for mentoring and educating other clinicians.
James offers a full range of implant solutions and has a small freelance practice limited to implant surgery and one to one mentoring.
He has been pioneering the use of guided surgery in full arch immediate rehabilitation in the UK and Ireland. He has now taught over 100 implant surgeons the techniques involved and personally completed more Chrome cases than anyone outside of the USA.
James is Europe's leading clinician in the use of Chrome, and one of the leading clinicians worldwide.
---
To register for this webinar, simply visit www.dentistry.co.uk/webinar.
Catch up with previous On Demand webinars: