Every smile tells a story – how curiosity improves treatment planning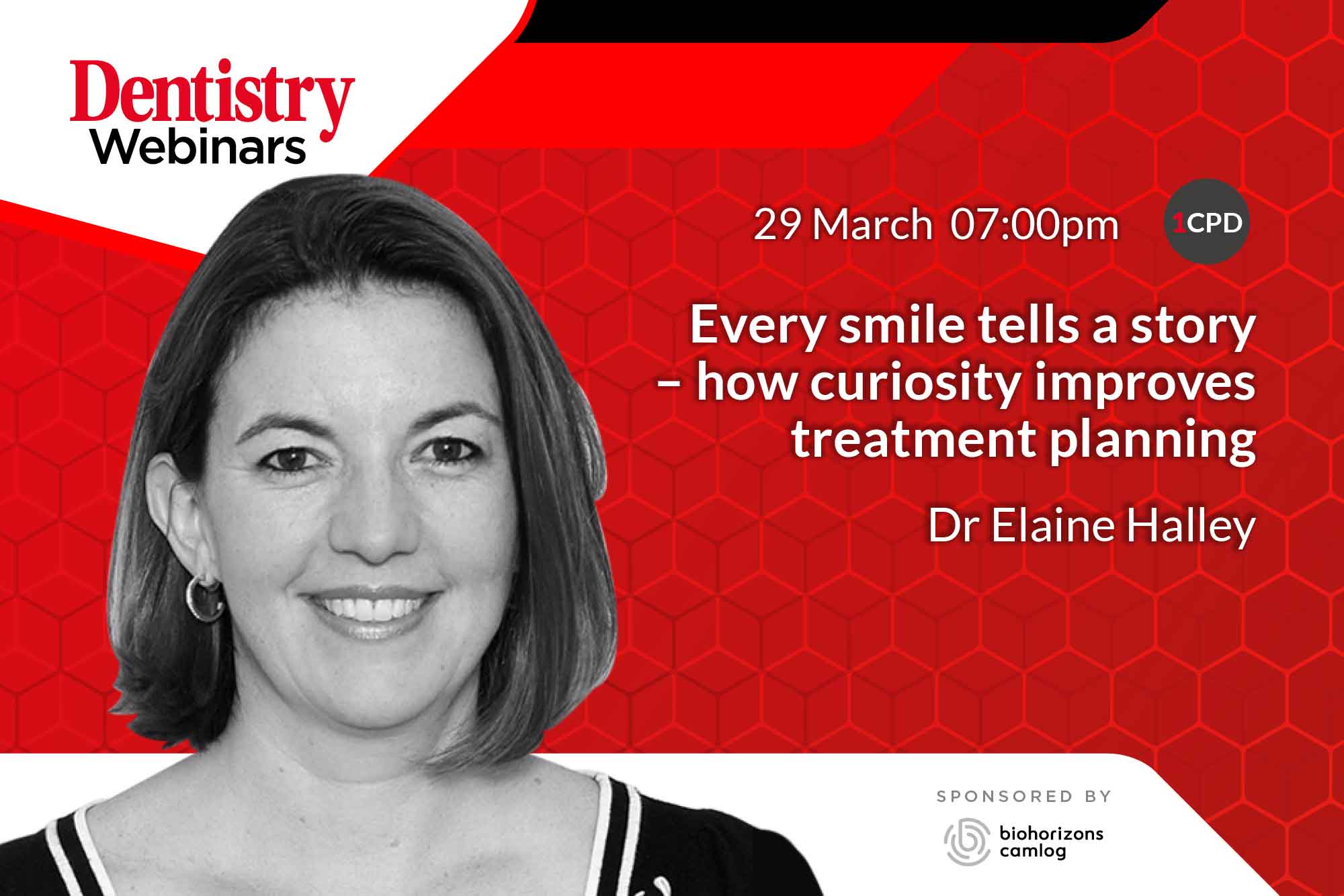 Elaine Halley will explain why analysing cases is so essential before treatment planning during a webinar at 19:00 on 29 March.
Join Dr Elaine Halley to learn how developing a systematic approach to analysing cases before we begin treatment planning solutions, leads to more predictable outcomes.
These strategies also provide a framework for discussion with patients. It helps to educate and motivate them and open the door for more comprehensive treatment opportunities.
This webinar will cover the key stages of taking a patient from the first visit, through to presenting treatment options.
Learning outcomes
How to organise and review clinical examination findings
Common mistakes made when treatment planning and how to avoid them
How to ask questions in a systematic way that leads to enhanced diagnosis
How to maximise the use of digital technology for patient communication.
Elaine Halley
Dr Elaine Halley graduated from the University of Edinburgh in 1992. Elaine has an award-winning private practice, Cherrybank Dental Spa in Perth. She is the clinical director for the Pain-Free Dentistry Group, which has practices across Scotland.
She is a past president and accredited member of the British Academy of Cosmetic Dentistry and a fellow of the International College of Dentists. Elaine is a board member for the UK Digital Dental Society.
She has an MSc with distinction in restorative and aesthetic dentistry. And she is a Digital Smile Design Master and UK instructor and a clinical key opinion leader for Optident, DMG, Ivoclar Vivadent and Align Technology.
Elaine teaches the Full Certification Invisalign course for Aligner Consulting. She has worked with Invisalign for over 15 years, is a Diamond II provider and has treated more than 1,500 cases.
Elaine has authored many articles and lectures on clinical dentistry, digital workflow, comprehensive treatment planning and inter-disciplinary planning of complex cases.
---
To register for this webinar, simply visit www.dentistry.co.uk/webinar.
Catch up with previous On Demand webinars: