Ken Finlayson – inspired to climb Kilimanjaro for Dentaid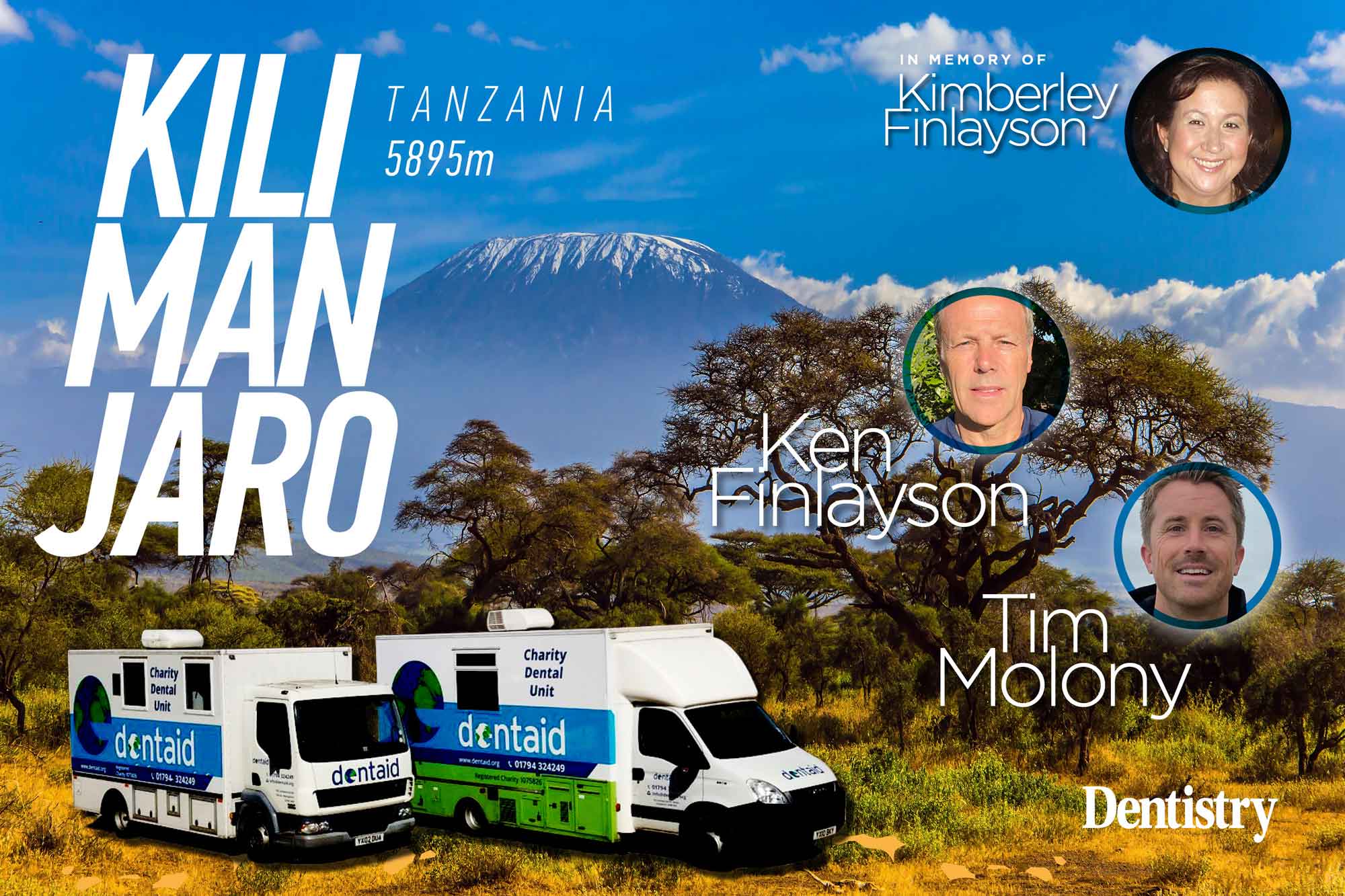 Ken Finlayson explains how his late wife, Kimberley Finlayson has inspired him to raise money for Dentaid by climbing Kilimanjaro. My wonderful wife, Kimberley Finlayson co-founder of FMC, tragically died of Covid in March 2020. We had 30 fabulous years together.
Kimberley and I spent our lives building FMC into dentistry's major communications company. She was very committed to charity projects related to the profession and organised multiple fundraising activities.
In her memory, my colleague Tim Molony and I are climbing Kilimanjaro, Africa's highest peak. We're looking to raise enough funds to help Dentaid buy a new mobile dental clinic so people in UK can access urgent dental care.
Please click on the following link to donate: www.justgiving.com/fundraising/ken-finlayson.
Dentistry's top stories
Dentaid – helping provide access to urgent dental care
Dentaid's mobile dental units visit night shelters and day centres with volunteer dental professionals providing treatment and oral health advice.
Dentaid also provides this service for refugees, people living with drug and alcohol addiction and other communities who often struggle to see a dentist.
After receiving treatment, patients say they feel more confident. And the fact they are out of pain helps them to access recovery programmes, seek employment opportunities and move on to a new phase in their lives.
Dentaid runs clinics in the north west, north east and the south of England. The demand for services is busier now than ever before.
In 2021, Dentaid ran more than 180 dental outreach clinics. With a new mobile dental unit the charity can increase that to 300 clinics next year.
Please support our climb. I'm hoping that you can pledge as much as possible to help get the new van on the road and help those people across the UK who need access to urgent dental care.
---
Please click on the following link to donate: www.justgiving.com/fundraising/ken-finlayson.