Dentaid – how they provide oral care to the UK's most vulnerable
We speak to Andy Evans from Dentaid about what the charity does and how it is coping during the COVID-19 pandemic.
One of the early interventions from the government at the start of the COVID pandemic was to provide safe accommodation for everyone experiencing homelessness.
But despite best efforts, the economic pressures from the virus saw more and more people driven to living on the streets in the UK. And by January this year The Guardian reports almost 70,000 households were on the brink of becoming homeless.
One of the charities helping support those less fortunate is Dentaid.
'Dentaid is a charity that has been round for nearly 25 years,' Andy Evans, Dentaid CEO, says.
'We provide care to those people who just don't access dentistry. Initially we started off providing overseas equipment. But the last three or four years we've started working in the UK.'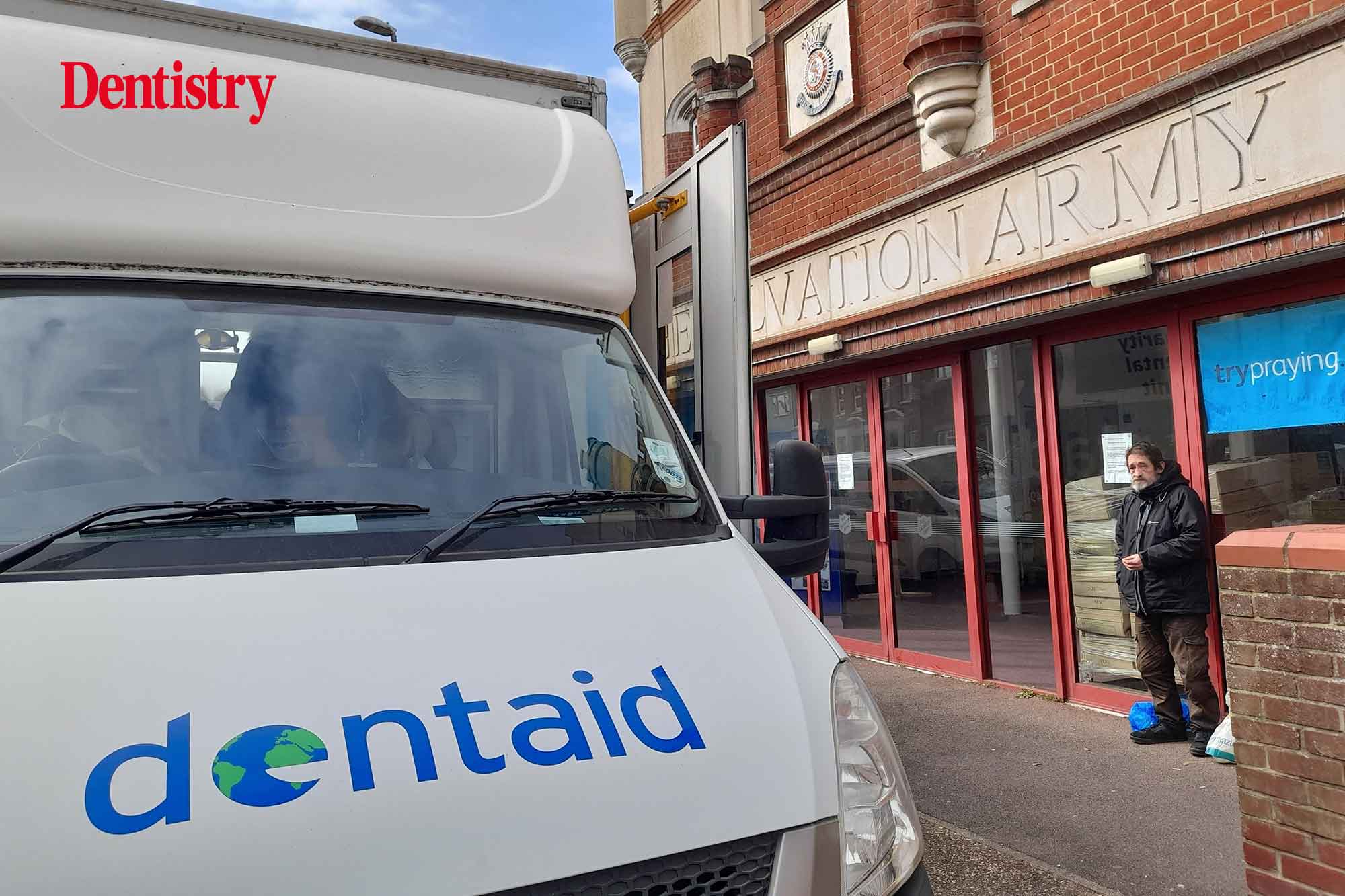 Providing assistance
The charity mainly provides emergency dental treatment. Those that visit Dentaid usually come to get themselves out of pain.
In the UK, the charity has two mobile dental units that travel up and down the country. The vehicles park up at shelters, hostels and centres for people who are homeless or temporarily housed and often have difficulty accessing dental care.
'We might see somebody who is a rough sleeper, has lots of other issues going on,' Andy continues.
'We know, we're going to be the only dentist they see. And if they don't see us, they might turn to drugs and alcohol. We keep on coming back and make sure we have a long-term funding plan for them.
'But we also know there are others on that journey. They might have split with their partner and been left homeless. But they want to get their lives back together. So, we might just help them through that little period in their life before they get back to normal care and access dentistry.'
Volunteering for Dentaid
Dentaid runs thanks to the help of dental volunteers who offer one day a month to work on the vans. There are usually two to three volunteers per clinic.
But the demand for Dentaid to offer more clinics is increasing. And therefore, so does the demand for more volunteers.
For this reason, the team is looking to expand the number of places it visits across the UK and therefore the volunteering opportunities will increase.
'It's about giving something back,' Andy explains.
'It's non-pressurised. These are some of the most grateful patients you will ever see.'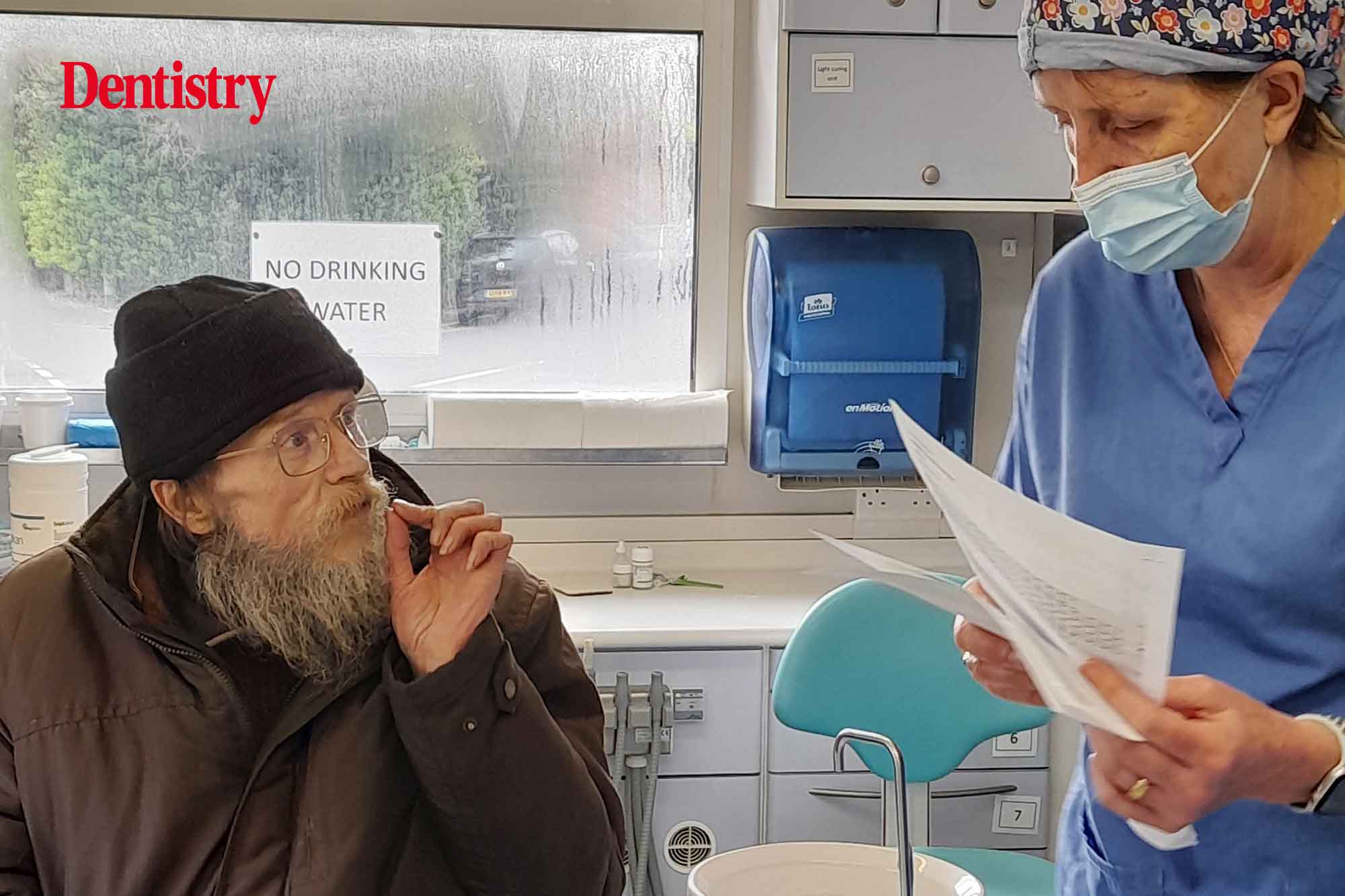 Fund raising
Many predicted at the start of the COVID pandemic that lockdown and a lack of fundraising opportunities would decimate the charity sector. In fact, in June last year, The Guardian reported one in 10 UK charities was facing bankruptcy.
Dentaid is no different and in 2020 and 2021 postponed all overseas volunteering trips due to the pandemic.
The charity is looking now towards restarting the volunteering programme in 2022. But in the meantime, is seeking volunteers for its UK outreach programme along with additional funds to help put keep the mobile clinic running.
'Fund raise for us,' Andy concludes. 'Give a regular monthly donation.
'All of those things enable us to take the van out.
'It costs us about £1,000 per day to put the van on the road. It's not that much.
'If we can get people to fund raise for us, it enables us to see more patients and change the perception of dentistry.
'We can move away from digital dentistry and focusing on the big smile, and go back a little bit to the reasons why dentists originally qualified.'
---
Follow Dentistry.co.uk on Instagram to keep up with all the latest dental news and trends.