Dental nursing – how to move away from a negative mindset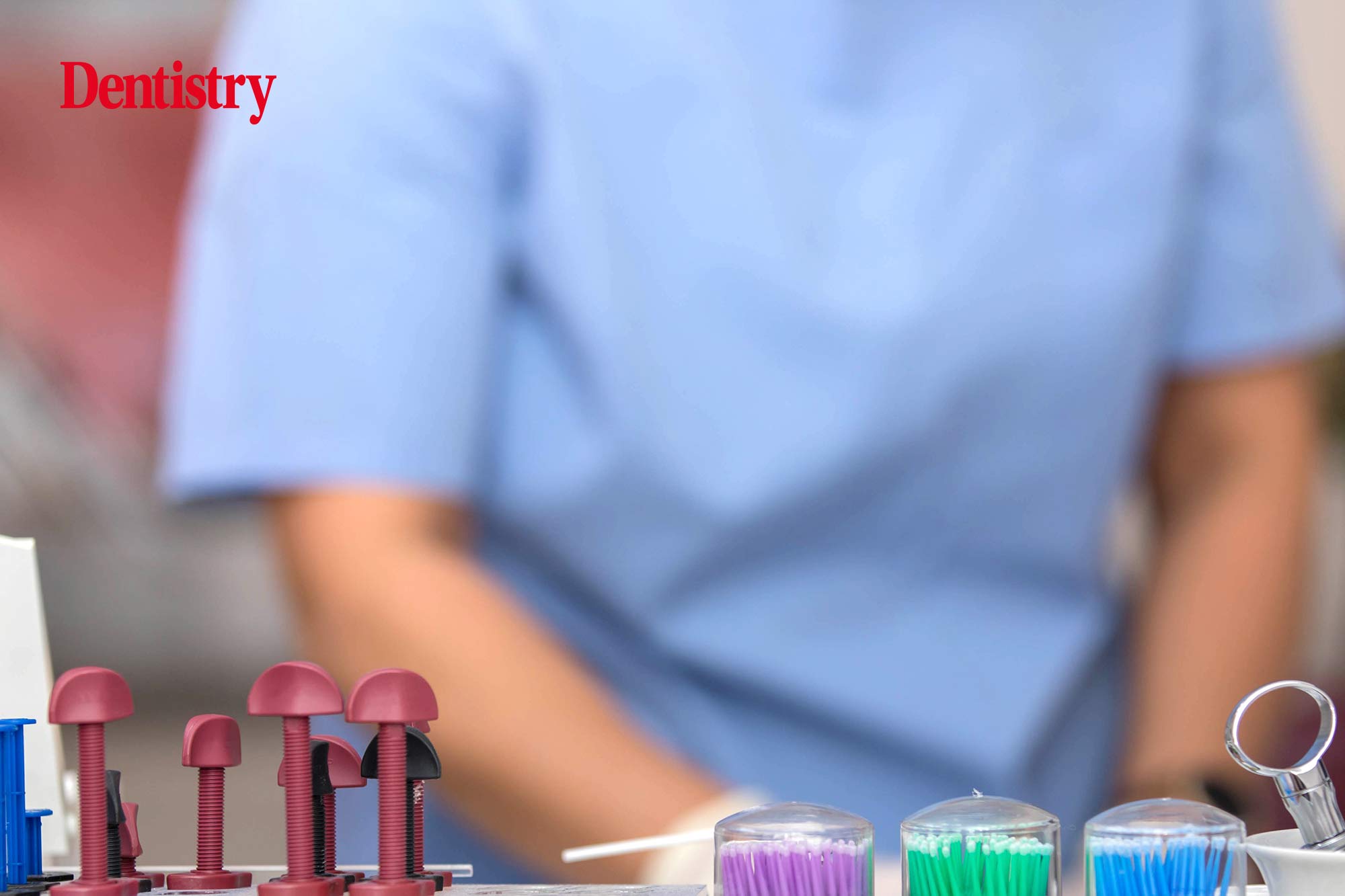 Donna Sadler, mentor and trainer, suggests how dental nurses can sift through the negativity and keep positive during a turbulent time.
For me it's about elevating the profession of dental nursing. There's so much negativity and you need to move away from the negative mindset and move forward with a positive mindset.
Why dental nursing?
I kind of fell into dental nursing. My dad was made redundant and I had to find a job. I was studying for my A levels and I didn't want to have to sell my horse.
So, being extremely stubborn, I made the decision that I was going to throw my studies away because I refused to sell my horse – and I still have horses, it's a passion that stayed with me.
I had always been interested in how a smile can change how you feel. This was due to extensive orthodontics and how self-conscious it made me feel, so I always had an interest.
I started my dental career at beautiful practice called Ringley Park Dental Practice, which was a large practice. At the time there were six chairs, two hygienist chairs and then it expanded even further (we are going back well over 20 years).
The building was beautifully designed – it was made for dentistry, I think it was one of the first clinics that was designed for purpose. It was multidisciplinary and it gave me insights into general dentistry, orthodontics, endodontics, implant dentistry and prosthodontics.
'Look at where your niche is'
I've always loved orthodontics and implant dentistry – those are my two areas which I really enjoyed. Orthodontics because you are transforming young people's lives quite dramatically in creating those beautiful smiles. Also children are fun and entertaining to work with.
I love implants because I love blood and gore – so they were the paths that I took. Other areas didn't inspire me much as a nurse. I'm still in dentistry, just a slightly different aspect of it.
If you don't love it, then it really isn't the job for you. I think that's what's important for anyone going into the industry. If you don't love it then you need to look at where your niche is because you shouldn't be in a position where you don't like what you're doing day to day.
Dentistry's top stories
How did you end up where you are now?
I worked my up from a dental nurse, TCO to practice manager. I also worked in the sales industry side of dental, but having a passion for training and education was where I wanted to be.
I'm now a trainer and mentor along with having the honour of an international speaker alongside this. I still freelance as a nurse so I can stay in the field and be up to date. I support individual clinics with development, training and mentoring and have spoken on various topics for the ITI and Straumann.
I'm also involved with a fantastic project in Dubai, which is the 'ITI Implant Privilege Programme'. This has been designed for the clinicians to get their Implantology license in order for them to provide implant treatment. My main responsibilities are to manage and support the clinical modules for that programme. We currently have 38 clinicians in the clinic.
I manage the running of the clinic also all the stock management and logistics (I could not do this without the fabulous support of my colleagues).
Patient journey
The programme has been designed so the dentists work in pairs and actually nurse for each other whilst they're operating and supporting the other person. This way the dentist understands the importance and relevance of having a well-trained team member to be able to support them in their work.
When they go back into their own clinic, they won't have the luxury of having another dentist available to work with them. So they've got to translate what they have learnt and help train their nurses to support them in the right way. Towards the end of the programme, we provide training for their nurses in order to support the dentists and patients in their treatment journey.
It is so important for dental clinics to have well-trained team members. That doesn't just include dental nurses and hygienists. The front of house team play a crucial role in the business. I'm passionate about enhancing front of house teams because they are the window to the dental business.
If you haven't got a warm, welcoming and well-trained front of house team, the patient can feel the practice is not where they want to go. You can lose a patient's confidence just by not having a welcoming team. So, the dental industry should look at the team as a whole as it is a full team approach.
Dental practices really need to invest in their whole team and it really will enhance their business. For me as a dental nurse, the highest importance is the patient journey. What are we doing to make that patient journey seamless? I really want to get everyone on that same page. Dental nurses can communicate really effectively to the patient. It's just that some dentists don't appreciate these skills enough.
What is the atmosphere among dental nurses at the moment?
There is a feeling of a lack of respect for what they do. We have taken on a lot, especially over the last couple of years with Covid-19. It's been extremely stressful for every member of the team. In some practices, there has been little respect for nurses. We have really stepped up in what we do and go above and beyond in what we deliver to support not only the clinician, but the patient.
But it is a mutual thing – nurses also must realise that it's been really tough for clinicians over the last two years. With practices not being open, they haven't been able to earn the money, yet they've had to keep the practice running.
Dentists aren't always explaining this to the the team. They do not understand the reality of what the situation is because dentists may not inform them enough or talk to them about the business – the view, the future, the development.
Not all practices are the same
Nurses are feeling like a commodity, and that they are disposable. When you are feeling like that and there are jobs that pay more – and that do not require CPD or indemnity insurance and certainly don't carry the same levels of skills or stress – then it's understandable that they are leaving.
For those nurses, I want to challenge them slightly and say it might not actually be the career that's wrong, it might be the practice! So maybe don't look at coming out of the industry but look at a different practice. You shouldn't label every practice as being the same – there are some wonderful practices that look after their team and pay well.
Sometimes we outgrow where we are and feel at a crossroads in our career. If that practice can't offer you the development or value, maybe you do need to look somewhere else. It's kind of like changing the mindsets of nurses as well. We are not going to make changes by constantly saying 'we are fed up, we aren't being respected or getting paid enough' – that's not the way to go about it.
Change must come with education, nurture and understanding from both sides of the point. For me it's involving your team members in what's happening. They might have ideas that can build your business and, therefore, you can reward them with a higher salary. This is just one way.
For those who may be at crossroads in dental nursing, what would you say?
Those people that are wavering, let's ask the question: 'What made you decide on a career in dental nursing? Can we reignite that passion?' Nurses that are sat on the fence undecided on what to do can then use this to understand if they are in the right profession.
They then need to do a simple exercise and write down what initially made them go into dentistry – what do they love about what they do. Write down everything and then write down what the negatives are currently. Are these negatives related to just where I am currently or are the negatives that you're not in the career or industry that you want to be in?
If it's only related to the practice you're working in or the clinician you're working for, then that can change by looking for other opportunities – and there's a lot of opportunities out there now. The real question is: 'Have you lost your passion for the role or the passion for where you're working?'
---
Follow Dentistry.co.uk on Instagram to keep up with all the latest dental news and trends.