Pärla – six months on from Dragon's Den, what happened next?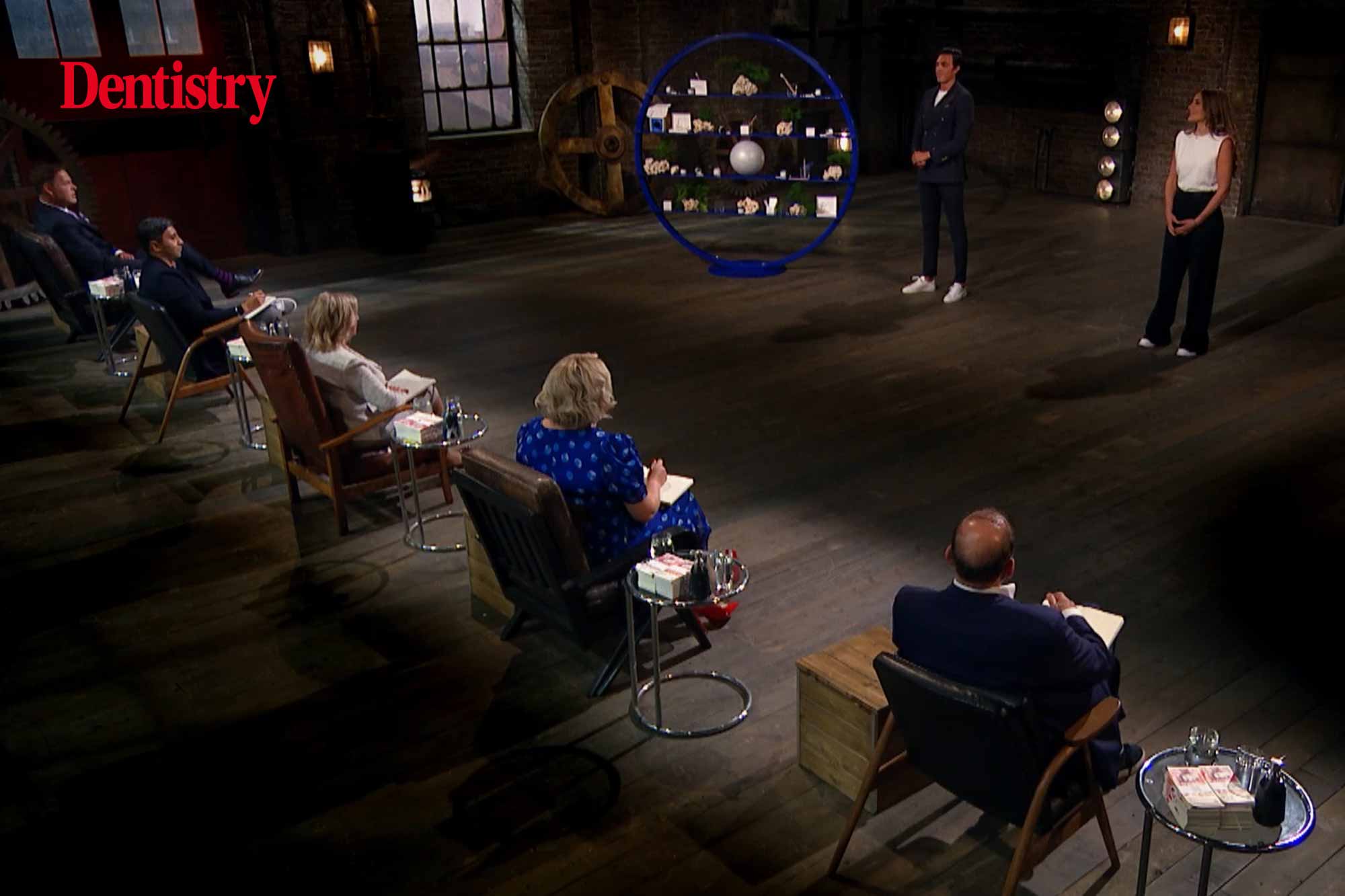 We speak to Simon Chard about Pärla six months after the team appeared on Dragon's Den…and turned down an offer.
You've had a busy couple of months since we last spoke. Can you tell me what's happened over the last six months?
We've launched into Sainsbury's and Boots. That's around 400 Sainsbury's across the country. We're the first toothpaste tablet brand to go into national supermarkets.  
That's a really big step for us in our mission to get the mass market to make this one small change for the planet. And Boots have supported us as well with a with a further 350 stores, which also brings our reach into Ireland as well. That's awesome because we've had a lot of interest from Irish customers and we haven't been able to supply them up until now.
Explain how you do that, because Pärla works on a subscription basis.
We have a subscription-based product and we have a single month jar, which is more akin to sort of the traditional toothpaste in that you buy it every month. 
Obviously, the difference of it in comparison to the traditional model is that once you're finished with the tablets, the jar and the aluminium lid don't need washing out of any paste. Users can throw them straight into recycling and they can be infinitely recycled. 
Whereas most toothpaste tubes are single use plastic that lasts for 500 years. Every tube of toothpaste you ever used exists somewhere on the planet. 
But even the recyclable options such as aluminium or the newer sort of PLA can only be recycled a few times before they end up in landfills. So you're just delaying the problem. 
And the aluminium ones you still need to cut them open fully, wash out the insides and then hope that they get through the recycling centres. They still look like toothpaste tubes and so some recycling centres don't filter them as appropriate. 
So that's the problem with the recycle options. 
We are working on bringing our refills in a one-month form into national retail as well. So we hope to continue our refill ability on the supermarket shelves. As well as through our direct to consumer model online. 
But as with everything, they've got a narrow shelf space for you. I've been blown away by the psychology that goes on on the shelf. 
It's mad, but I'm learning every day. 
We're working with Sainsbury's, who have been amazing. And we're one of their future brands, so we're in this sort of incubator program where they're supporting us and helping with our growth. 
We're so grateful to them for their support, but we are still limited with shelf space. 
So we're working with them to try and build out more of that refillable solution. We really want completely zero waste. 
Yes, infinitely recyclable is great. But we would rather the jar was just reused and a compostable plant-based bag made of corn starch that can just go into the compost is what we will refill with. 
You've got new board members recently. Who are they and why did you bring them on board?
We have hired a new managing director. He is the ex-head of brand for Oral-B and Fixodent. His name is Adam Parker. 
I actually worked with him on the Oral-B Channel 4 TV advert back in 2018. We've maintained the relationship on Linkedin since then. 
We were looking for an MD primarily because we've been experiencing rapid growth. 
Rhona, myself, and Adarsh are still part-time practising dentists. We love what we do and we think it's really important that we carry on being clinical wet fingered dentists. 
But we needed someone there full time who has a real grasp of exactly what it takes to be the top selling toothpaste in the country. 
So that was the reason for bringing the MD – to have someone there who's done it before. 
He understands the inner workings of the toothpaste market, marketing. He also understands customer psychology ingredients, just everything, consumer goods at retail, online sales, Amazon. 
Having Adam there means that myself, Rona, and Adarsh can focus on our individual skill sets within the brand and help to grow it in those sectors. We can put more effort into that so that the nuts and bolts of the business can run more effectively. 
We launched this brand at the start of Covid. 
I haven't run a business outside of Covid. But starting up I would guess it's probably 10 times harder because supply chain and staffing at the manufacturers and ingredients running out of stock and retailers saying you're going to go in but something happens and so they change their mind. 
It just makes the whole process much more difficult. 
Within the next 12 months for us, it's going to be huge. We're therefore really excited to have Adam on board and we grow the team out from there. 
I really want our team to grow rapidly now as the business grows as well so we can keep up with demand. 
Reflecting back on the last 12 months, how do you feel this year has gone before Pärla?
Oh, it's been amazing. 
We launched March 2020. So if you told me in March 2020 that we'd be sitting on the shelves of about 700 stores across the UK and have thousands and thousands of subscribers, I would be absolutely thrilled. We've grown by about 10 times in the last 12 months versus the first year. 
So I'm really excited about it. 
I can't wait to see the next year and what that has in store. 
We've got some super exciting announcements coming in the next couple of months. It's all looking good. 
But no, it's been, I know it's a cliche, but it has been the hardest thing I've ever done and I've had some really dark moments with it. 
It is very difficult to run a start up alongside an active calendar elsewhere. But the rewards and the passion that I have for it, as most people can see, I'm wearing my Pärla hat 24/7. 
I do genuinely love the brand. I love what we're all about and the mission. 
And I also feel like we're genuinely making an impact on the climate crisis, which I do really have a lot of anxiety around. 
As a profession we need to be more aware. We can't just accept the way we've always done something. We need to work harder to make sure that our practices are running in the most planet friendly sustainable way that we can do. Part of that is recommending sustainable products for our patients to use. 
Is there anything that you just wanted to add?
I'm going to be doing quite a few lectures next year, Covid dependent, and talking about sustainability in dentistry. We'll also talk about what you can do in your own practice to improve and minimise the impact you're having on the environment. 
All I would say is we would love as many dental practices across the country to stock Pärla. 
Recommend it to your patients. Help support the cause.