Professionalism: social media risks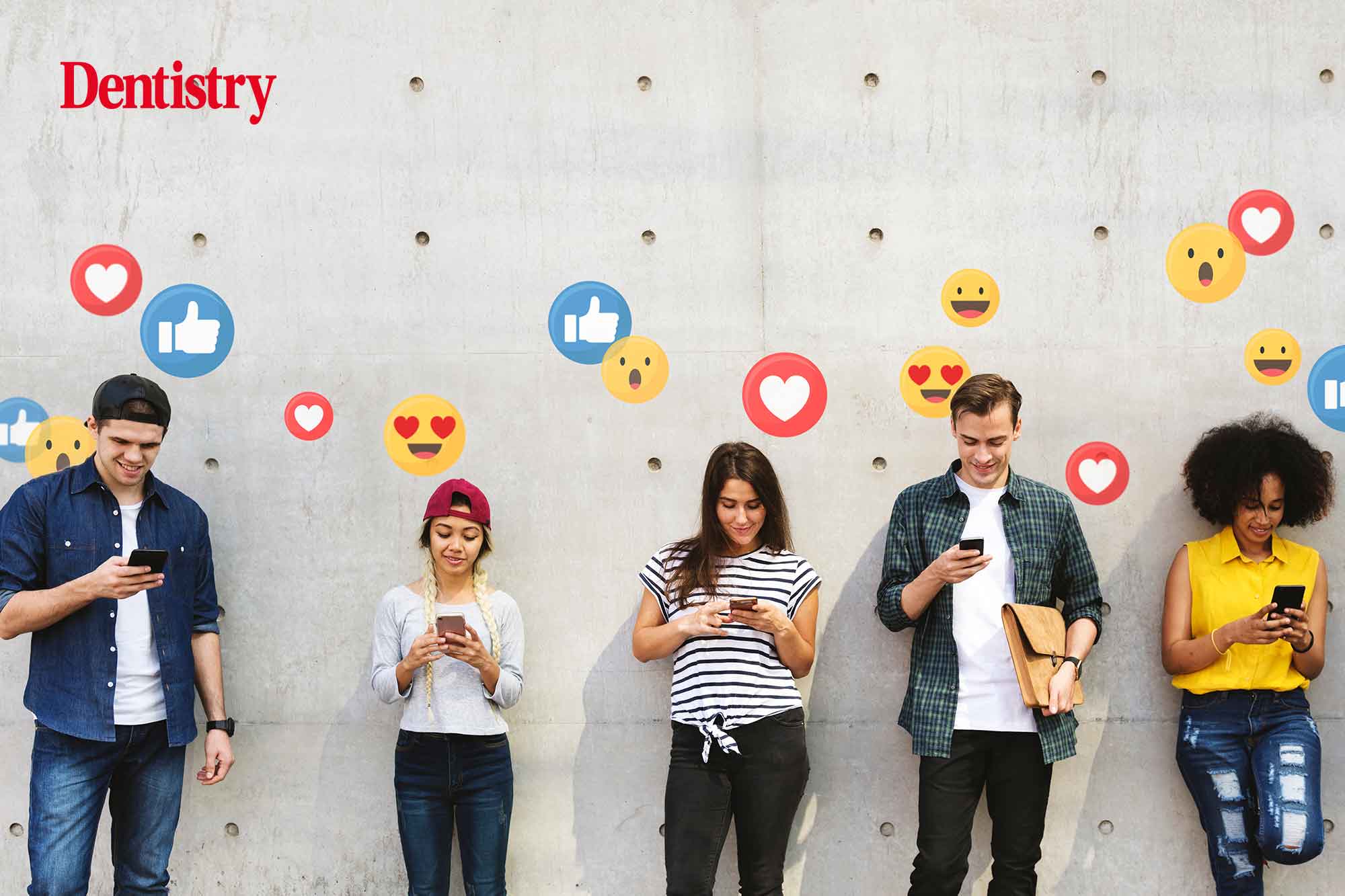 Roopinder Brar, medical adviser at MDDUS and Sarah Harford, MDDUS dental adviser, look at the pitfalls dentists face when engaging with patients and colleagues using social media.
Social media has quite literally changed the world. In 2020 it was estimated that 63% of the world's population uses social media to communicate and access or share information. A number that is certain to increase.
Safe to say, included in this number are many healthcare professionals using social media in both their personal and professional lives.
Social media offers many advantages. It allows engagement in public health and policy discussions, enables the establishment of national and international professional networks, and also facilitates patient access to information about health and services.
As use of social media becomes ever more widespread as a means of communication, it's essential to remind ourselves that the standards expected of us are not diluted simply because we are behind a keyboard.
Blurred boundaries
The MDDUS receives frequent enquiries about the use of social media by healthcare professionals.
Queries vary from what information members can share to concerns about the content of a patient's post. When it comes to patients, the message is clear. You should ensure that social and professional boundaries do not blur.
If a patient contacts you about their care through a private profile, you must be clear. Explain that you cannot mix social and professional relationships. And (where appropriate) direct them to the contact details of your dental practice.
Some dentists use professional social media sites that are not accessible to the general public. However, it is important to remember that patient confidentiality remains a cornerstone of dental practice. Don't disclose any identifiable information about patients on such sites.
You should also remain mindful that it is harder to maintain your own privacy or anonymity online. Even if you post information anonymously, in many cases users can trace it back to its point of origin.
So please, exercise caution when posting online. You are accountable for your opinions, advice and posts and may later have to justify the content.
Courteous communication
Communicating with colleagues via social media is immensely helpful. Where else can you get the opinion of several thousand clinicians with the click of a button?
Modern dentistry should embrace the benefits of social media and the wealth of information it provides. However, communicating in this manner does mean that any opinion, information or advice you share may remain online indefinitely. It could leave you open to criticism from colleagues.
If you find yourself in the midst of a disagreement, remember to maintain the same high standard of professionalism that you would in a face-to-face discussion.
Clinicians who behave unprofessionally on social media can and have been held accountable. Inappropriate use of social media can result in referrals to the GDC and Fitness to Practise investigations.
So it's always important to remind ourselves of the standards we must uphold whilst online. Within its Standards for the Dental Team, the General Dental Council makes clear that:
You should not publish anything that could affect patients' and the public's confidence in you, or the dental profession, in any public media, unless this is done as part of raising a concern
Public media includes social networking sites, blogs and other social media. In particular, you must not make personal, inaccurate or derogatory comments about patients or colleagues
You must not post any information or comments about patients on social networking or blogging sites. If you use professional social media to discuss anonymised cases for the purpose of discussing best practice, you must be careful that the patient or patients cannot be identified.
Take a few moments
At times work can get stressful and become frustrating. It is tempting to share your thoughts and feelings about a colleague, patient, surgery or particular clinical practice online.
Wait, reflect and consider any comments before making them. Are they professional? Would you say the same things in person? If the answer is no, then you may wish to think of other ways to make your point or provide feedback.
GDC guidance on using social media makes it very clear that your professional responsibilities, such as patient confidentiality and professional courtesy, are still fundamental when you use social media. It states that you must:
Maintain and protect patients' information by not publishing any information that could identify them on social media without their explicit consent
Maintain appropriate boundaries in the relationships you have with patients and other members of the dental team
Comply with any internet and social media policy set out by your employer.
So, as we advance digitally and embrace the use of social media in healthcare, we must not forget that what we say and how we say it is still important.
Our colleagues and patients expect us to behave professionally at all times. Whether that's communicating face to face or online.
Action points

Make yourself aware of current GDC guidance on using social media
Remember that any opinion, post or comment remains online and may remain accessible even if you delete
Consider whether you should say something online you would not say in person
Always maintain patient confidentiality
Anonymity online is not guaranteed
Remain professional online and do not act in a manner that discredits your position or your profession.
---
If you have any particular concerns about professionalism online, contact [email protected] to discuss further.