How to implement 'Comfort Zone' dentistry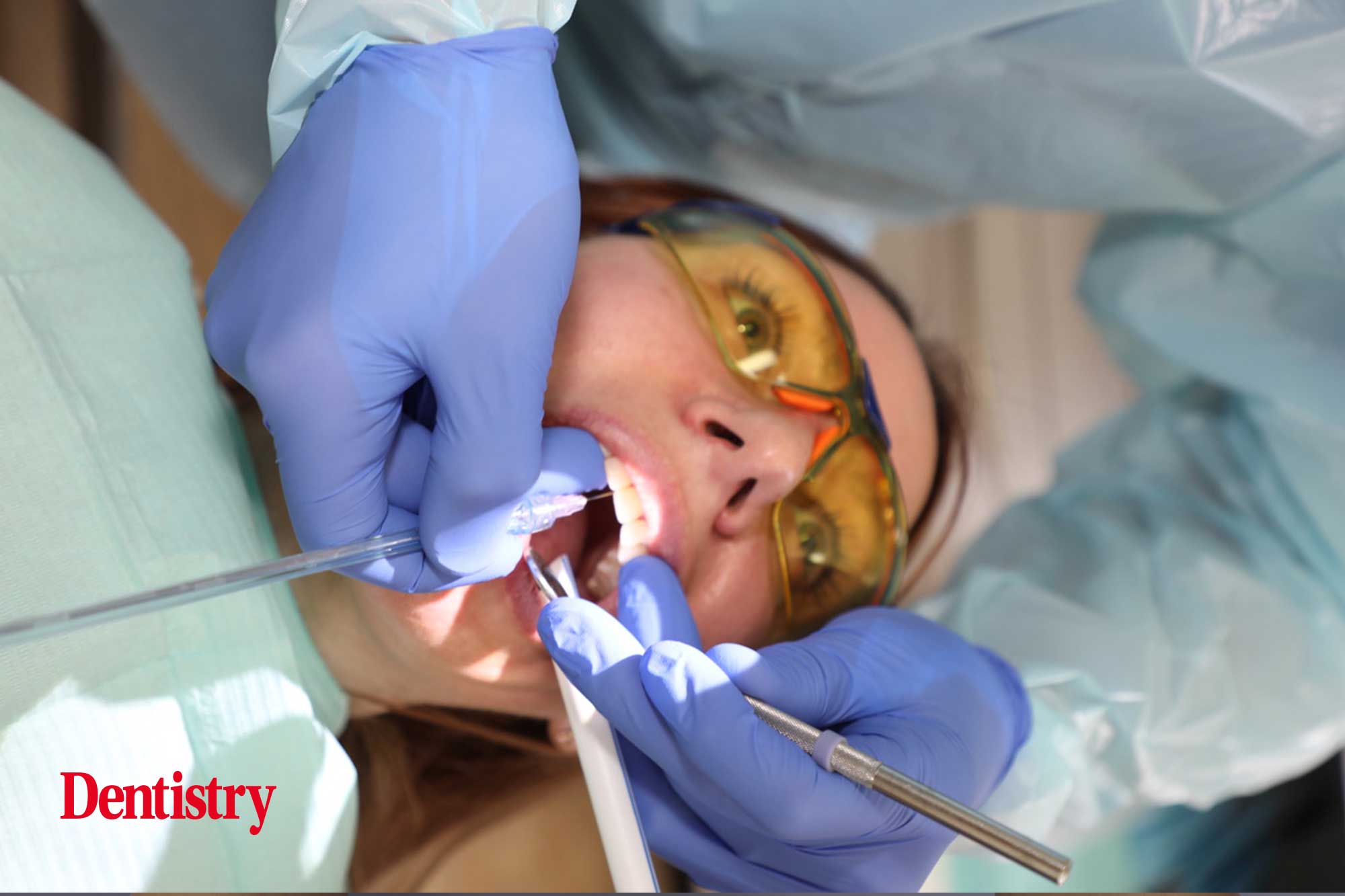 Claire Horton explains why it's so important patients feel comfortable in the dental chair and how to implement 'Comfort Zone' dentistry into your practice.
Like many dental businesses, Wayside Dental Practice, in the Hertfordshire town of Harpenden, has had to make changes to its delivery of care in the face of the pandemic.
The longest-established practice in the town, the team prides itself on being 'family dentists'. With an ever-observant eye on the latest trends in cosmetic, implant, laser and painless dentistry.
As treatments become more high-tech and specialised, they have remained flexible enough to consider new procedures. Whilst also investing in the technology to deliver them safely, effectively – and, most of all, comfortably.
Recent acquisitions include the X-Guide Implant Navigation System, which, with the CT scanner, allows them to perform 'real time' computer-guided implant surgery.
The practice's Facebook page is a mine of information about the team's approach. It not only offers an extensive list of treatments, but also invites patients to 'experience gentle dental lasers, comfortable air flow therapy and pain-free anaesthesia'.
Claire Horton is the clinic's practice manager. She maintains that their investments in equipment and training and the raising of the bar in treatment delivery are not solely in response to the pandemic.
She says: 'We always deliver the best dentistry we can in the safest possible environment. And COVID-19 hasn't changed this.
'The difference is that patients now appreciate the efforts we go to provide them with their care.'
Educating patients
The team is ever mindful of other more human aspects of dentistry. When it came to the pandemic, accessibility, reassurance of safety, the provision of key information to patients with constant and consistent messaging across all channels and practical ways to overcome obstacles made a huge difference to their patients.
Claire says: 'Our preparedness to return to work back in June 2020 was in large part thanks to the excellent support and guidance of Pandora Dental Guidance and Support. This is a dentist self-help group, which was created in response to the pandemic.
'It is there to give boots-on-the-ground advice to dentists who work together using common sense and a wealth of experience to find solutions to any problem encountered in practice.'
So, whilst innovation is essential to the team's success with their patient outcomes, Claire maintains that Wayside also has a strong commitment to patient communication.
She believes the major driver when it comes to addressing the alarming statistics on oral health is ensuring they understand that oral hygiene begins and ends at home.
'We are also here to educate,' she says. 'If you take the time to explain oral hygiene to patients, they will start taking it on board. This of course takes time and patience.
'There are so many new patients who will say to us: "This is the first time anyone has told me that…"'
Introducing The Wand
But having all the latest technology certainly helps to made the whole dental experience acceptable to patients and smooth for practitioners. From start to finish.
Here, Claire and the team offer their experience ensuring the best patient journey for each and every person who walks through their door:
Make the patient journey as comfortable as possible. Patient satisfaction is a priority. From the moment they book their appointment to the end result. We try to make their journey and dental treatment seamless and pleasant. We invest in the latest technology and training, too. So we constantly improve the experience
Once the technology is there, why not use it? If the patient is relaxed and there is a piece of kit that makes our job easier, too, then what's not to love about new technology? All of our clinicians are trained to use dental lasers for minimally invasive dentistry. It reduces inflammation and encourages healing
It may sound cheesy, but make sure patients enjoy their dental appointment. Dental phobia is a very real barrier to accessing routine care. So we spend time letting those who are nervous know what is involved in their treatment. So they know what to expect. Once a practice starts using new treatments, there is no going back
Let patients know you are one of the safest places to visit. When the pandemic hit, we created a video to show patients what to expect and the measures we have put in place. This is on our website, on Facebook and we send a link out with their reminder. Practice principal Robin Horton has wanted to buy air purifiers for years so readily invested in them. But the single most important thing we do, after our usual cross-infection protocols, is use extraoral suction units. They capture aerosols missed by the high-volume aspiration and prevent them escaping into the room
Remember, 'Comfort Zone' dentistry is the way forward. If patients are comfortable, they will return so will stand more of a chance of staying dentally fit. We use airflow therapy in all of our hygiene treatments, with patient comfort and excellent non-abrasive cleaning in mind. We also use The Wand at every appointment where appropriate
Be open to new innovation. We have been using The Wand for more than 15 years. It was showcased to Robin and it was for him a no-brainer after he tried it on himself. Robin is and always has been an early adopter, keen to embrace new technology. Having it in practice is a big plus. Many patients fear the injection more than treatment itself. It has almost completely replaced the old-fashioned syringe in our practice. It is the best way to administer local-fast, very localised, comfortable and wears off quickly as less chemical is used. And it is easy to use, intuitive and comfortable. We wouldn't recommend using it without magnification. But then, we wouldn't recommend any dentistry or hygiene treatment without loupes. We don't charge extra for it as it isn't optional – everyone uses it at every appointment where needed. So it is not in itself a selling point for us. However, patients return and tell their friends so I suppose this approach sells itself. No patient should have a negative experience
Make each dental experience like no other. A patient recently came in for an implant. We reclined the chair, she put on laser glasses, we turned the television on to Blue Planet, explained about The Wand, laser and X-Guide 3D navigation implant system, and she said she felt like she was in first class on a flight! The Wand amazes new patients and they often can't fathom why all dentists don't use it. Probably the most tricky thing about using the Wand is that some patients try to talk while they are given The Wand. They can't feel like they are having the anaesthetic!