Is there a recruitment crisis in dentistry?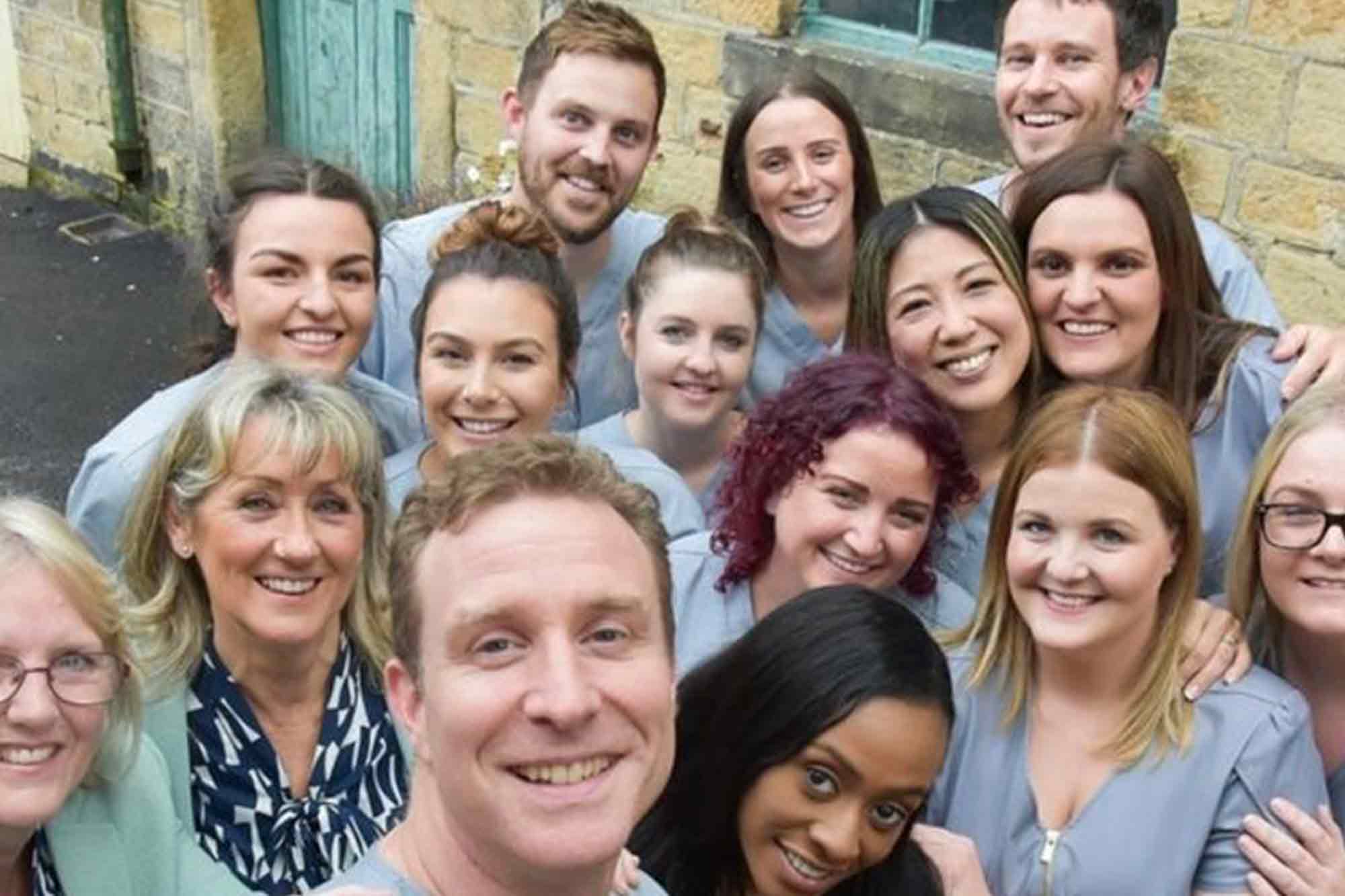 Vicki Crowley, business manager at Farsley Dental Practice, discusses her practice's recruitment troubles – and how she's not the only one with these struggles.
We are a mixed NHS and private practice just six miles out of Leeds City Centre. We have been advertising for an associate dentist and a qualified dental nurse for over 3 months.
We've been fortunate, we have had a settled team for the last nine years. Therefore we have not needed to recruit on a regular basis. After the news that one of our associates was leaving the NHS behind and one of our senior nurses is leaving for a change of career, we started to advertise. We have been shocked at the lack of applicants.
After talking to colleagues, not only from the Leeds area, but nationwide, I have realised that recruitment seems to be a common challenge in dentistry at the moment. Thinking back to nine years ago when we last recruited for an associate dentist, we were struggling to get through the applicants as there were so many who applied. I am left asking myself what has changed?
Hundreds of positions
In recruiting for an associate dentist, due to the pandemic, many of the FD training practices have chosen to pull out from the scheme. This is due to the extra support this year's graduates will need. Under the circumstances of COVID-19 restrictions, many of this year's graduates will not have had the opportunity to gain as much practical experience.
The practice's that have pulled out of the FD training, now have a spare surgery to occupy. Therefore there are hundreds of associate positions being advertised at the moment.
We have had a handful of candidates apply but for one reason or another haven't been the right fit for our practice. I believe the changes in the university intake parameters to get into dentistry in the first place have a lot to do with this.
To be accepted on to the course, you now need to be a 'straight A student'. Whereas in the past, a percentage of the intake was reserved for students who may not have reached A* grades but who interviewed well and demonstrated strengths aside from academics.
I have worked in dentistry for 18 years. Firstly as a dental nurse and treatment coordinator and now as a manager. I have had the pleasure of working with some truly talented dentists. Each had their own uniqueness that makes them excellent in their own styles. I am shocked to hear that the majority of these dentists these days would not be accepted onto the course with the new intake parameters.
'Bread and butter' dentistry
When interviewing a dentist, I am not particularly looking for who has achieved the best grades. Or who can demonstrate the most knowledge on the theory of dentistry. I am more focused on the values and ethos towards their patients and their work.
There are dentists that are blessed with both excellent practical skills and knowledge. However some can quite easily quote the statistics or have strong opinions on what techniques work and what doesn't, based on papers they have read. But they don't always possess the other qualities that make a great dentist. For example practical skills, experience and being able to build rapport and trust with their patients.
There are a number of young dentists who are keen to become the 'go-to' provider in a particular area. For example short-term ortho or composite bonding without having done a few years of learning the basics of practical dentistry. I believe it is important for them to gain experience in 'bread and butter' dentistry before escalating their skill set.
I fully support dentists wanting to add to their portfolio and branching off into areas of dentistry that they best enjoy. But I honestly believe this is more credible when they have experience in all aspects of general dentistry. Without blaming this on anything in particular, I do believe that the pressures of social media contribute to this 'need' to become the 'expert' and showcase what they are doing.
Incredibly proud
In our search for a qualified dental nurse, there is a huge shortage of nurses simply due to a lack of people choosing dental nursing as a career.
When I got my first position as dental nurse, I felt incredibly proud of the vocation I had chosen. It feels these days that it is seen as a low paid, low reward job for the amount of responsibility that comes with it.
The national minimum wage increase has a lot to do with this. For example £20,000 is the (northern) average annual salary of a qualified dental nurse. Based on a 40-hour week this works out at less than £9.62 per hour. From April 2021, national minimum wage for age 23 and over is £8.91 per hour – only a 71p difference.
I believe that workers in all industries deserve a respectable national living wage. But it does need to be considered the additional responsibility that goes with the role of a dental nurse. For example the professional indemnity, DBS checks and the continuing hours of professional development that they are required to do. They are obviously also governed by the GDC and have a duty of responsibility on how they conduct themselves, not only in the workplace but in their personal lives too.
With the lack of dental nurses, the profession will really struggle as they are the backbone of every practice. A dentist cannot do their job without them.
I don't claim to have the answers. But I do think there needs to be a shift in terms rewards for dental nurses.
Vital contributions
During the pandemic, our practice was one of the first in Yorkshire to open up as an urgent care centre. In extremely difficult circumstances and a time of uncertainty, at a time when we were still unsure of the impact COVID-19 was about to have on all of us, our team came back to work. They were fit tested in FFP3 masks. They bravely worked in surgery every day to treat patients from around Yorkshire who were in dental pain.
During the pandemic, dental nurses have been able to take advantage of the NHS workers discounts. However, under usual circumstances, dental nurses are not classed as NHS workers. This is because they are not directly employed by the NHS. I do believe this is something that should be reviewed in practices that hold an NHS contract. Nurses are contributing to delivering dentistry on the NHS.
I am sure that we are not the only industry that have experienced this following the national minimum wage increase. For small businesses, it is now difficult to compete with salary expectations. As well as remain profitable and fairly priced for their consumers.
Aside from advertising, we are trying to overcome these challenges by offering more in terms of what our practice has to offer.
Changes to the contract
We are blessed to have a wealth of experience already working in the practice and we offer support and progression to all of our team members.
I am hopeful that we will see a shift in some of these issues as we slowly return to normal. I believe that over the next 12 months we could see changes to the NHS contract. This will either have a positive or negative effect. We are yet to see what they might be.
As practices return to 100% of their NHS activity, private dentistry will naturally become more competitive again. Over the last year, private dentistry has been fairly easy to come by. Practices haven't had to work particularly hard to get new patients through their door. But inevitably, when practices are offering work on the NHS again, this will slow down.
Ultimately, I cannot believe that there isn't a handful of associate dentists in our area that are looking for a new and exciting position with great potential in a successful practice.
I am assuming that this may be due to the reluctancy in taking on a new role in current circumstances. However, I do believe that dentistry has proven to be fairly sustainable industry during COVID-19.
---
Follow Dentistry.co.uk on Instagram to keep up with all the latest dental news and trends.