Oral Health Awards – Meranda Gomez-Adams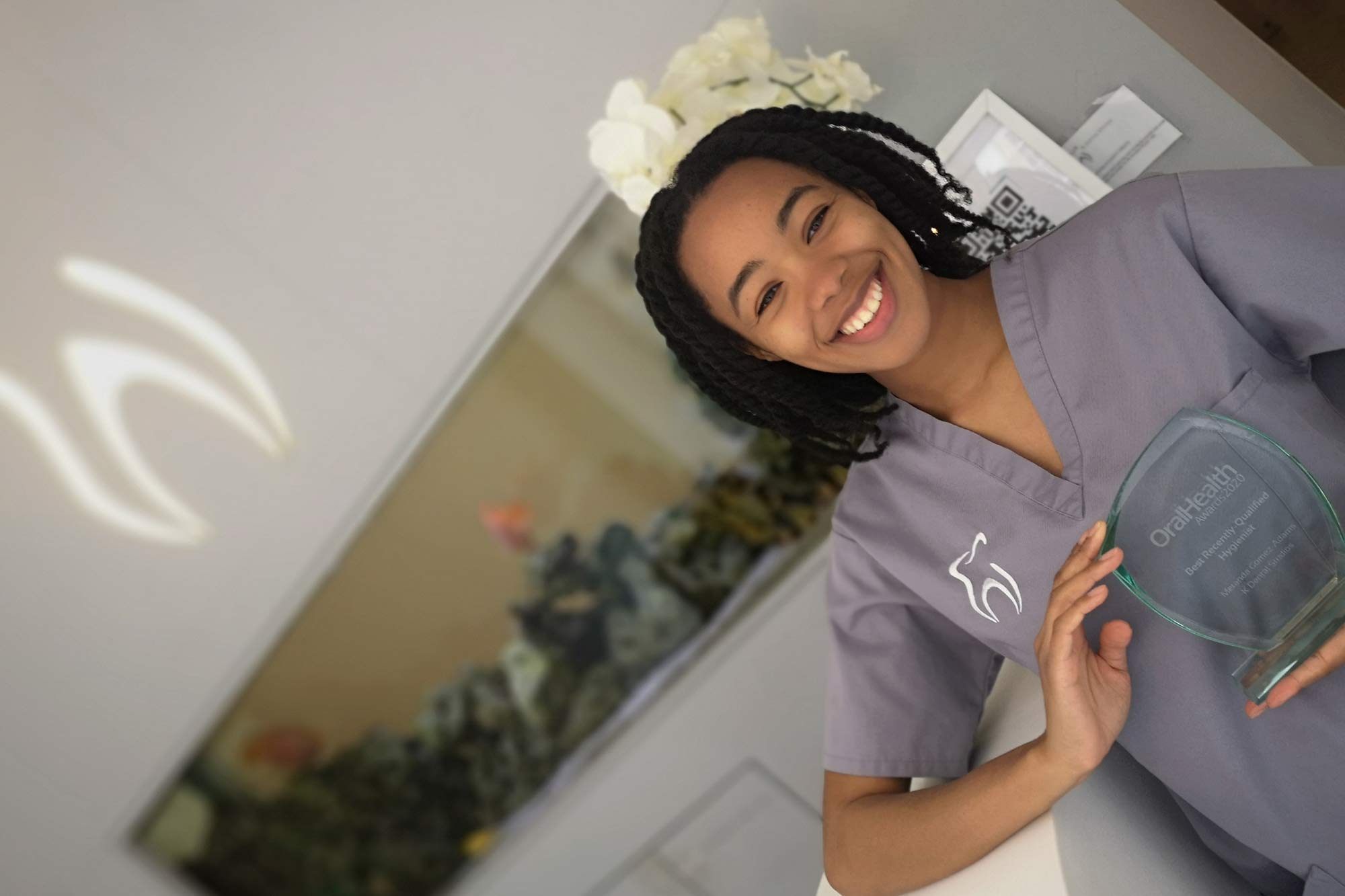 Meranda Gomez-Adams discusses what it was like taking home the Best Recently Qualified Hygienist accolade at the Oral Health Awards.
Winning this award has been such a surprise! It was an amazing achievement for me and I was really honoured to even make it to the finals. This has been a rather challenging year for all of us, and to win this award really was exciting.
I had never been to an awards evening before, and although this was different from the norm, It was lovely to have my team at K Dental Studios around me.
I chose to enter these awards, as I had been recommended to do so by a colleague and can honestly say I am so glad I did! These awards are helping to highlight clinicians providing outstanding care, continued patient satisfaction and dedication.
I hope winning this award means I too can count myself among those with the aforementioned qualities!
I hope I can continue to demonstrate and embody the excellent standard of care that allowed me to win the award for Best Recently Qualified Hygienist, and perhaps if I were to enter again, I may again be recognised.
I'd like to thank FMC and The Dentistry Awards for allowing these awards to go ahead and providing some much needed excitement and celebration in what has been a tough year.
---
For more information about the Oral Health Awards, visit dentistry.co.uk/awards/oral-health-awards.
Hear from Oral Health Awards winners:
Follow 
Dentistry.co.uk
 on Instagram to keep up with all the latest dental news and trends.