COVID-19 and its impact on mouth cancer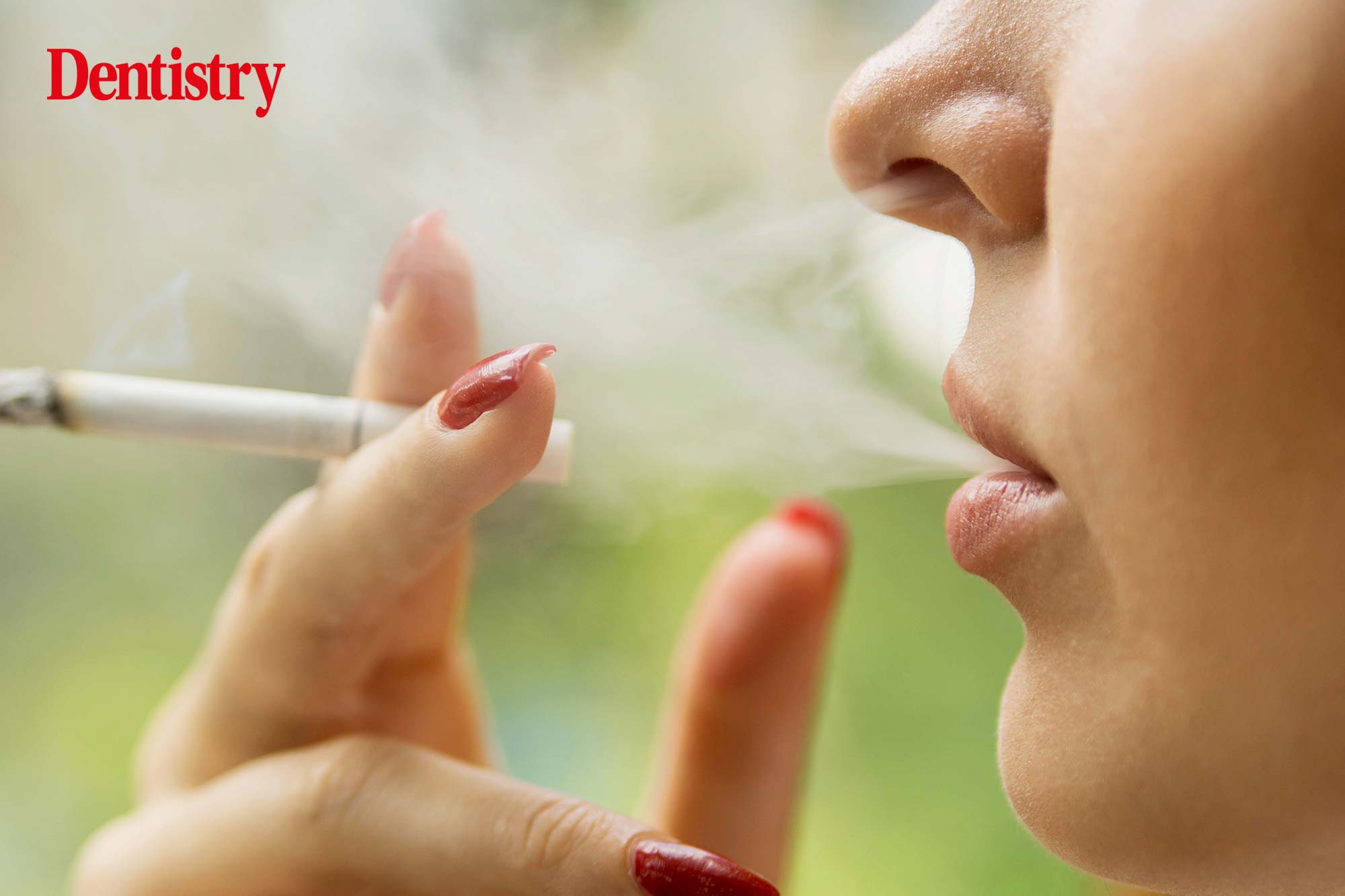 Philip Lewis looks at the impact the COVID pandemic has had on the early detection of mouth cancer.
It is generally agreed that early diagnosis of cancer is a major factor in good treatment outcomes. That is why primary care medical professionals are trained to recognise early signs and symptoms.
When suspect conditions are found they act promptly to ensure further investigations quickly follow in secondary care so that the patient can enter the treatment pathway without significant delay.
Information about the symptoms of major cancers has been widely disseminated to the public through television, other media and written publications. People understand the need to report lumps and other symptoms. They are aware of self-examination protocols, which they can regularly carry out at home. These help to discover signs of a variety of cancers. For example, breast cancer or testicular cancer.
Mouth cancer is a condition where early detection takes on a special significance. The overall five-year survival rate for mouth cancer is about 50%. But when diagnosed early that figure rises to 90% or better.
Mouth cancer stages
The progress of cancer is classified in stages. To determine these stages, consideration is taken of the size of the tumour, whether spread to the lymph nodes has occurred and whether metastatic tumours have arisen in secondary sites.
For example; an area of affected mucosa with a diameter of less than 20mm and no remote spread will be classified as stage one. Such an area is normally visible during soft tissue examination. Treatment at this stage is likely to be successful with minimal intervention and carry an excellent prognosis.
Sadly, we refer most head and neck cancers for treatment at much later stages. Many are discovered at stages three and four when clinical outcomes tend to be much less satisfactory and far more aggressive treatment is likely to be needed.
There are many reasons for this:
Patients are commonly unaware of symptoms and do not seek professional help until these symptoms are advanced
Clinicians still do not carry out soft tissue examinations enough
Many patients in the UK choose not to attend dental examination appointments regularly
For those who do wish to attend there is frequently a problem with access constraints on dental practices.
Oral cancer awareness
More than one in 10 people in the UK have never heard of mouth cancer. Awareness among women is slightly better than among men with older adults being more aware than younger adults. There is a lack of awareness among certain ethnic groups standing between one in three to one in five.
In the under-34 age group, more than one in four individuals have never heard of the disease.
People report little access to information about mouth cancer compared, for example, with available information about smoking or excessive alcohol consumption.
Worryingly, when questioned about where they had received information about mouth cancer, of the 12 UK regions surveyed, only people living in four of those regions reported they would most likely gain this knowledge at their dental practice. And only about a quarter of people had spoken to their dentist about the condition.
In addition, awareness of signs and symptoms is also poor. Just over half the population understand the symptoms that are suspect.
Risk factors and symptoms of mouth cancer
In a survey in the United States, nearly all dentists questioned claimed they were regularly examining patients for early signs of mouth cancer.
Only about 20% of their patients actually remembered having had such an examination. One of the reasons for this is probably that no attention was drawn to the procedure while performed.
It is essential that we continually tell our patients what we are doing and why we are doing it; in order to keep them fully informed.
There are other issues as well. In the UK, lack of access to NHS dental services is leading to a treatment backlog, which is given more priority than routine dental care.
The situation has become much worse during the COVID-19 pandemic as we will discuss later.
In addition, focus on 'urgent' treatments may have led to some clinicians temporarily abandoning soft tissue examinations as these have traditionally formed part of the periodic examination protocol. Other clinicians are still unsure of how to carry out a reliable examination and need to undergo further training.
Extending examination recall periods also means that patients will miss out on frequent professional soft tissue checks.
Patient education
We estimate that no more than 60% of our population visit the dentist regularly. While about 40% only attend if they have problems.
The most frequently reported reason for non-attendance is fear. But other reasons include expense, access and lack of awareness about why we recommend regular attendance.
It is important that the profession takes steps to educate the public and allay fears.
In the age of social media, providing outreach is easier than ever before. But messages need engaging with to compete with the enormous amount of other information on offer.
Access problems
Access does not only mean the ability to find a dentist willing to carry out an examination. Although this has become increasingly problematical from the onset of the pandemic.
The public is quite rightly taking the message 'Stay At Home' very seriously. Especially those in the older age groups who are at greater risk of developing mouth cancer.
Despite the exception that allows travel for healthcare reasons many individuals remain reluctant to do so. This situation is likely to persist for several more months until the perceived risk of catching COVID has reduced.
Even when willing to go out, travel itself is a barrier to attendance. People without their own means of transport often have to rely on public transport, which again they may feel reticent about.
Patient flow
We estimate that since the beginning of the pandemic, practices cancelled some 2 million dental appointments. During the first lockdown in the spring of 2020 dental practices closed resulting in three months of no periodic examination or treatment appointments.
Upon re-opening, there was already a huge backlog of planned treatments. The need to attend to emergencies that may have developed during lockdown is making this worse.
In addition, practices found their capacity to offer appointments much reduced. This was due to the need for fallow time and extra procedures, which now need following.
Even now, despite having invested large amounts of money and effort in complying with new regulations and ensuring patient and dental team safety, very few practices have been able to return to their pre-COVID capacity.
This situation is again likely to persist for a considerable length of time. It may well be years before all backlogs have been cleared and a more normal patient flow returns.
All of the above has conspired to create the very unsatisfactory position the profession and public currently find themselves in. When numbers of primary care diagnoses go down, so do referrals to secondary care.
Some report these referrals have fallen by 65% over the last 12 months. This is of enormous significance. Mouth cancer can deteriorate rapidly and there is a strong correlation between early detection and improved survival rates.
It is also the case that when clinicians discover mouth cancer early it tends to respond to simpler and less aggressive treatments. As more and more patients are presenting late, an additional burden of time and complexity is put upon the hospital service and other NHS agencies to the detriment of the whole service.
Possible solutions
So what can we do? There are a number of things that can improve the situation: examine for early signs of mouth cancer as often as possible.
This doesn't mean only at periodic examinations. A full intraoral and extraoral examination takes less than two minutes. So it's perfectly possible to carry one out during treatment appointments. For example while waiting for a local to work, or processing an X-ray.
In addition, early detection of mouth cancer isn't only for GDPs. Colleagues carrying out treatments on referral can also find time to include the examination. Orthodontists, periodontists and implant surgeons for example also have roles to play.
Educate the team and the public
Make sure all team members including non-clinical team members understand the importance of early detection and can discuss this and the procedure itself with patients.
Include information about mouth cancer at each hygiene appointment. Have information available on your website, in newsletters and other patient communications.
When it again becomes possible, have printed resources available for distribution to patients.
Encourage self-examination
Encourage patients to regularly examine themselves for early signs of mouth cancer and be aware of the symptoms to look out for.
Self-examination requires only a mirror and a little practise. It is even easier if partners and family members examine each other.
Full details about self-examination are provided on the Mouth Cancer Foundation website: www.mouthcancerfoundation.org where leaflets are also available for download.
Encourage patients to report symptoms early and when they do so ensure that you offer existing patients of the practice an appointment as soon as possible. Time is of the essence.
Others who may call for advice, clinicians should see if possible for this potentially life-saving procedure. If not possible ask them to contact their family doctor or call 111 to arrange further investigation.
The coronavirus pandemic has and will continue to have far-reaching effects on our physical and mental health. Its effects on the provision of healthcare will persist for months or years.
In the meantime, we need to mitigate these effects as much as possible. Following the advice above will go some way towards achieving this.
---
Follow Dentistry.co.uk on Instagram to keep up with all the latest dental news and trends.