The dental lab expert – your team and communication in times of crisis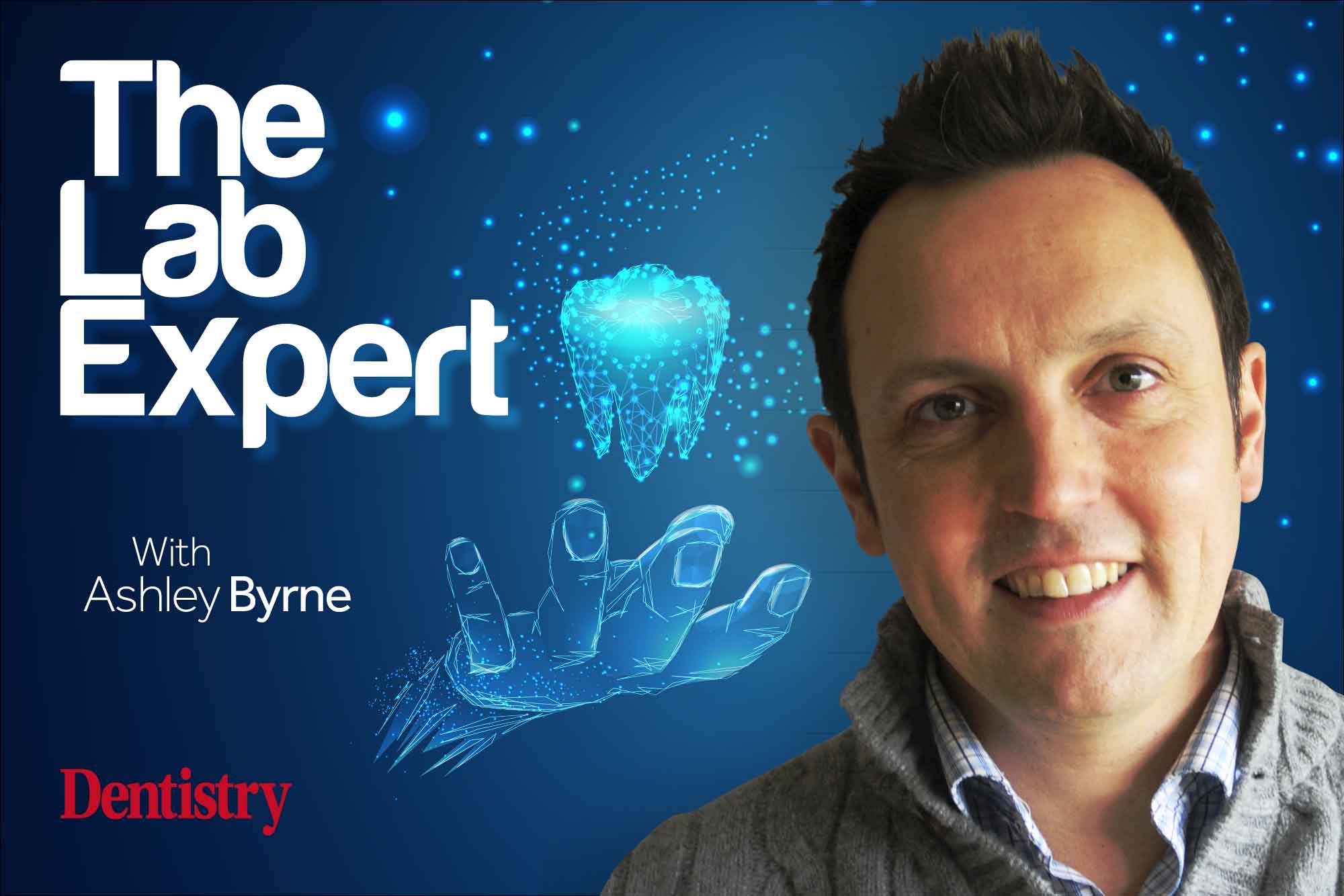 In the first of a new series, Ashley Byrne gives us an insight into how the COVID-19 pandemic is impacting dental labs and how he is handling communication and navigating his way through it.
Last year running into 2021 was a year like no other. And hopefully we will never repeat it again.
As a lab owner, this was by far the most challenging year in so many different ways. And we are not in the clear yet.
My lab is 100% private and I know how hard this year has been for me.
Whilst I can only speak from my experiences of running my private-based lab, my heart felt thoughts go out to all the NHS labs for their challenges and journeys during this same period.
Leadership
Many lab owners have spoken to me over the year, as well as suppliers, contractors and clients. Yet the most common question has always been about financials. Are you busy? Have you lost money? Are you going to survive?
I would agree this year has been incredibly financially challenging. And I have had to make some very difficult decisions. But the main challenges for me have been people and my own mind – and I know I'm not alone.
In 2020 we started with record months for January and February. We were flying and we were pushing for a record year of sales, just as the 'coronavirus' started to make the news.
March came and our own lockdown loomed. I called an emergency meeting with all the team and with lockdown on the horizon, it was leadership that my team needed now more than ever before. That weighed heavily on my shoulders.
I could shut the lab right now; I could legally leave it open. But was that right?
After considering dozens of options, not one was clear in my head. I opened it to the team and we made the decision together over an open discussion.
We all agreed to stay open as per our local council guidelines, with the aim of getting the work completed so when dentists returned, it was ready to ship immediately.
As soon as that work was done, we started furlough.
Communication with the team
Communication was the first key lesson. I learnt that it was vastly more important than anything financial.
A company like ours isn't, wasn't and never will be, built on financials. The COVID-19 crisis highlighted that more than ever.
I stressed over the decisions before me and yet by sharing my views, worries and concerns, it empowered my team. It led to the unanimous decision to remain open. And we made what we all still believe was an excellent decision – as a team.
During lockdown, my lab actually never shut. Again, that was a team-led decision.
We printed PPE and offered denture repairs as a moral obligation rather than financial. We had industrial printers that could print PPE, why not use them? This was our chance to give something back.
So with just four out of 30 remaining in the lab, the rest on furlough, we had great success in manufacturing over 6,000 sponsored shields for the NHS, care homes, air and ground ambulance staff medics. We ensured a lot of elderly people with broken dentures could eat again during lockdown.
We shared this positive news every few days via a short Whatsapp video from myself to the team. It became an incredibly powerful communication tool and kept the furloughed team informed, engaged, and committed to our dental lab.
Mental and physical health
Staying on top of our health, both physically and mentally, was challenging during lockdown. I moved into my lab to feed the printers every three hours and exercise time vanished.
The conversation was limited and like everyone, I wanted some downtime to vent over a few beers with good friends in a pub, and that simply wasn't an option.
Mental health awareness has been particularly key to my company in the last few years. But lockdown pushed us all, myself included.
Using Whatsapp and Zoom meetings meant I could see when people were struggling. It allowed me to talk one-to-one, and check-in that those people were doing okay.
Somedays, even as the boss, I was the only person they would speak to all week.
Communication during recovery
One year later from when this all started kicking off, people are still asking me about the company balance sheet.
We are surviving. In fact, we are starting to thrive again and I'm highly confident that the future is extremely bright financially.
However, more importantly for me, the COVID crisis has improved my leadership and my management of wellbeing, both for my team and for myself.
It has pulled the team together. And whilst we have all experienced this journey and its challenges in our own way, we are a better team for it. We support each other, we focus and deliver some of the best work we have ever produced.
When this crisis started, I said: 'Out of every crisis comes opportunity'. That has happened by open conversation, honesty and a focus on people's wellbeing – all above the focus on financials.
The financials are key, you don't have a company without it. But we can replace money, we can't replace an incredible team of people.
---
Follow Dentistry.co.uk on Instagram to keep up with all the latest dental news and trends.