The straight and narrow – the resumption of 'normal' life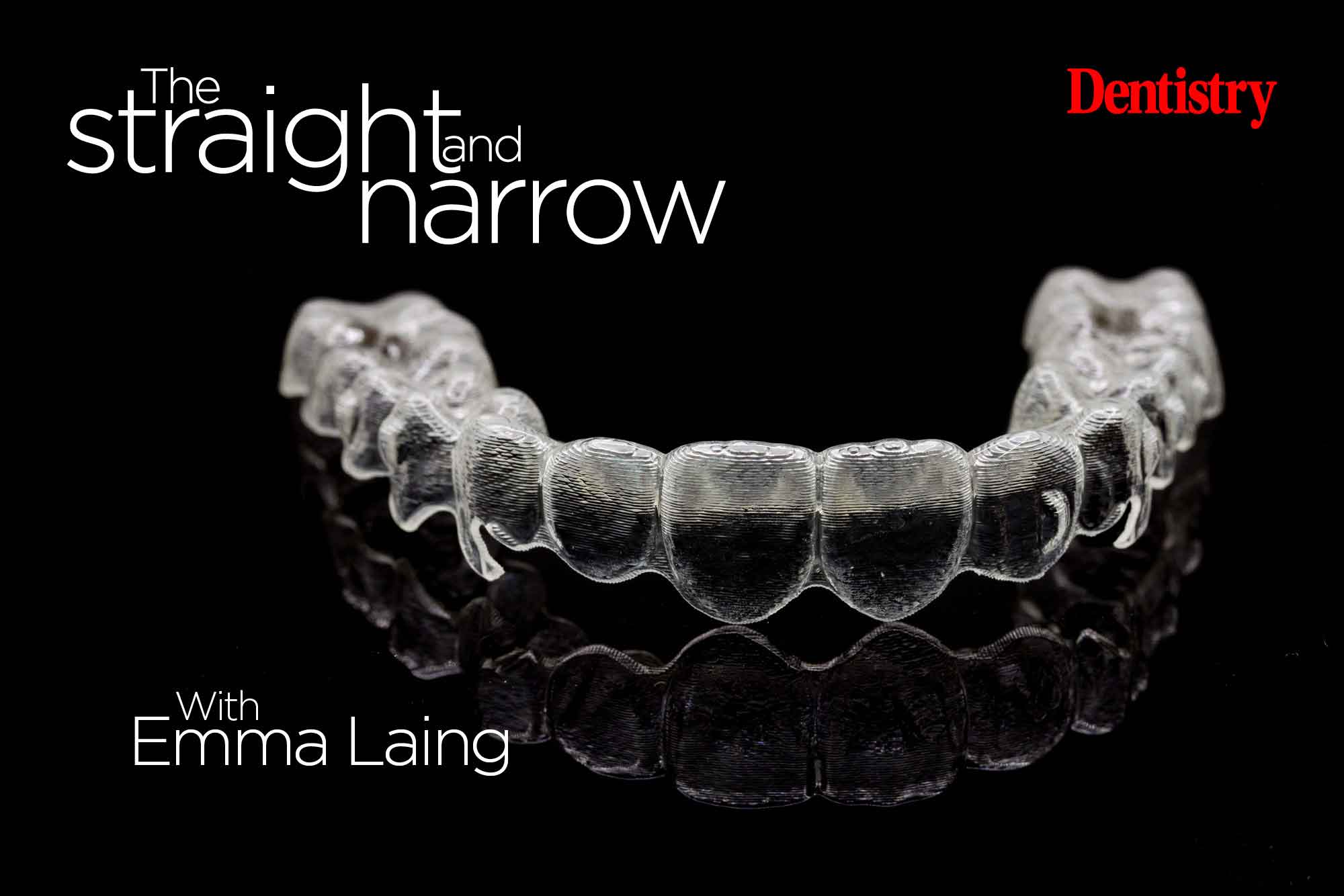 As patients look to restart 'normal' life, Emma Laing explores what they've missed and the ortho treatments that can resume.
There are a lot of positives we can take home at the moment.
The 'road map' targets to date have been achieved, vaccines are rolling out at a staggering rate, and the UK for once seems organised and on track to a more positive summer.
My second vaccine is next weekend and I am truly grateful for this. Yet everything also feels a little 'in limbo' and uncertain. With life still a far cry from where it was 18 months ago.
The months of winter lockdown have taken their toll. People have stopped using the 'new normal' phrase as this no longer feels like a recent situation. There has been acceptance that life has changed, with profound impact.
My supermarket delivery driver this evening says he cannot even imagine walking into a pub to meet his friends. We are so used to the last few months, there will almost be a trepidation of experiencing the activities that we have been missing.
My patients roll their eyes when discussing how long the pandemic has gone on for now. People seem fed up of it and are experiencing the deeper effects on their mental health.
Resuming surgery cases
Despite the uncertainties and the very difficult situations for so many, I am still thankful that as clinicians our working routine has consistently continued throughout the winter and we have been able to provide our patients with our services.
In orthodontics, I am almost back to pre-pandemic working. Surgery for orthognathic cases resume from this month.
For these joint cases with the surgeon I work with, there have been months of delays for a few patients. Private operating was simply not happening.
The patients have been remarkably understanding, considering the additional time in appliances, rearranging planned time off work (at least six weeks off) and organisation of help being looked after post-operatively was all scheduled, then postponed for many months.
Teenagers awaiting surgical procedures such as exposure and bonding of impacted canines have endured long waits. I use cone beam CT where needed to locate the canines and absolutely love the detail it shows.
Last month a clinician referred a patient to me for a second opinion after waiting over a year. They wanted a general anaesthetic procedure for uncovering non-palpable canine.
In the referral to me the canines were assumed to be palatal. My CBCT showed they were just buccal.
Following discussion with the patient and their family, the surgeon I work with exposed the canines under local anaesthetic the following week.
The patient was delighted not to wait any longer and to not have a general anaesthetic.
The CBCT technique provides so much more information than parallax X-rays for ectopic maxillary canines.
It was a relief to the patient and his family not to wait any longer. Particularly when there is a long orthodontic treatment plan to bring the canines down into the arch.
Sleep apnoea
As health clinicians, I find the orthodontist's role in the provision of oral appliances to assist in the management of sleep apnoea cases a really interesting and valuable area for our patients. I am receiving increasing referrals for this.
I am not a respiratory physician, and as stated by Dental Protection: 'The treatment of obstructive sleep apnoea does not fall within the practise of dentistry.
'However, dentists can have an important role in screening of patients for signs and symptoms, which may predict the present presence of obstructive sleep apnoea.'
All patients who exhibit signs of sleep apnoea should have a medical assessment. And if necessary a referral to an appropriate specialist.
So, to ensure we manage each patient appropriately, in every case I will write to the patient's physician to ensure a collaborative approach.
Dentists can provide anti-snoring devices, as long as they receive training in this and assess the patient for signs of sleep apnoea.
My choice of appliance is the Sleepwell appliance from S4S. It is an appliance that gently holds the mandible in a slightly protrusive position, which in turn opens the airways.
---
Follow Dentistry.co.uk on Instagram to keep up with all the latest dental news and trends.
Catch up with previous Straight and narrow columns: