Better together – the power of collaboration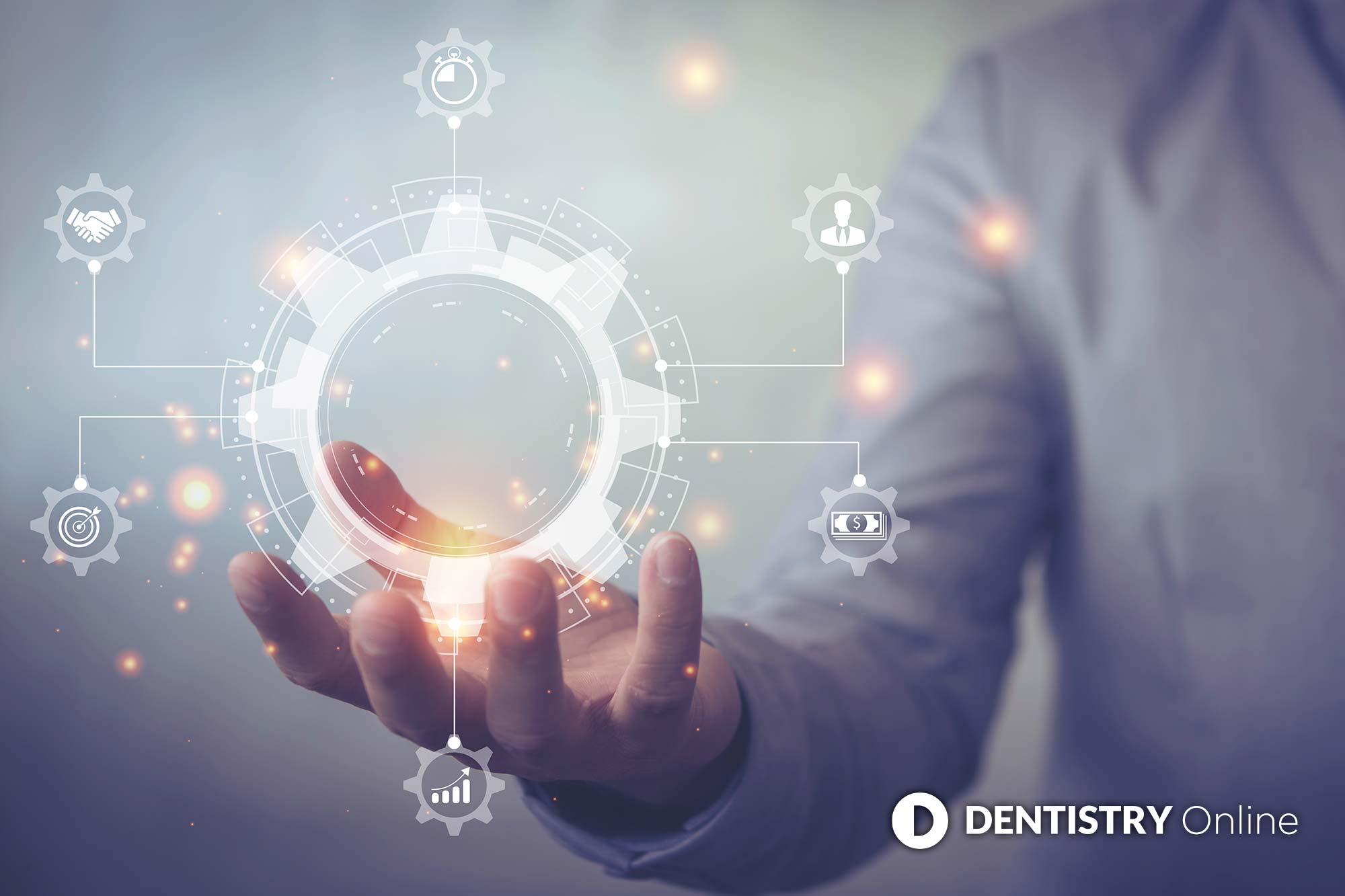 Luke Broadhurst embraces the concept of digital workflow and explores how a brand-new collaboration can ensure dentists throughout the UK get set for stress-free success.
Following a year that we might kindly describe as unexpected, what are your focuses for 2021?
This year, we have several key elements that we are focusing on. From our Planfit CAD/CAM solution through to our Promax 3D CBCT and the unique all-in-one software solution, Romexis. Plus how we can supply a fully connected digital workflow.
How did you choose to move in that direction?
'Digital workflow' are the current buzzwords within dentistry. Essentially, this means having a smooth workflow. From acquiring the data set through to the final outcomes, utilising digital solutions along the way.
A smooth digital workflow is crucial for a seamless patient journey. Over time, we have seen many practices frustrated having purchased a piece of equipment and being advised the data that is acquired into the software platform can easily be exported into their current software. If all goes well, they should be able to follow a workflow logically through to the end.
Unfortunately, on several occasions, this has not been the case.
The results leave users having to purchase another application for their software platform. Or manually export their image into another piece of software, then import it back into that original software.
Added to the annoyance and time factors, there are compatibility issues, further interrupting the workflow process.
If we take one example of how it can work well, Planmeca's Romexis is different on so many levels. Firstly, we have a seamless solution that handles everything in one software platform. Be it 2D imaging, implant planning, 3D printing, or IOS scanning.
An obvious example of something similar in a different industry is Microsoft Office, which has everything we need and is all compatible.
So, Romexis represents one software platform for your team to learn and, critically, means just one database for GDPR purposes.
It allows the digital workflow to be seamless and is a joy for all users across the practice. As well as enhancing the patient experience.
Romexis is also a fully open software platform, which makes communication between dental laboratories and referral sites easy.
What else do you have on your list as key products for the forthcoming year?
Our 3D imaging portfolio and our Planfit Digital Impression scanner and chairside mill are all important elements of the workflow I've been talking about.
For instance, our chairside solution, Planfit, comprises our Emerald S digital IOS scanner and our 30S milling machine. Making same-day dentistry a reality.
Given the times we are living in, visiting the practice only the once is a great USP. Patients' awareness of its availability is growing, especially among the millennials in relation to cosmetic and aesthetic treatments.
Dental practices are going to see greater demand for treatment that they can complete in a day – or less!
Why and how did you decide to collaborate with Hague?

Here at Planmeca, we pride ourselves on working with likeminded companies that share our passion for digital dentistry and can provide end user customers the complete solution, from concept through to delivery.
The award-winning Hague Dental team has a long-standing reputation for providing complete practice turnkey refurbishments. Alongside a solid reputation for a consultative approach in helping dentists equip their surgeries with the very latest and best in dental equipment solutions.
Their ethos is a great fit with Planmeca. And they embrace a similar approach to ourselves.
The opportunity to work together to offer Hague customers the very latest in digital dentistry solutions, which will support their clinical endeavours both now and in the future, is a great collaboration, which I am sure will only go from strength to strength.
On a practical level, and what makes this partnership so very special, is that it is pairing our world-leading digital equipment with some of the best practice designers and engineers.
Hague looks at the space and current ergonomics of the practice. Then works with build teams and their project managers to develop the 'physical' requirements of the practice to ensure the equipment fits seamlessly into the room.
Without Hague Dental, who would oversee the design and build element of the installation?
Dentists are busy, they already have many things to look after. So adding the building works, network planning, X-ray room fit outs, cabinetry design, IT servers and a whole lot more will, no doubt, be problematic for some.
It just makes complete sense for the dentist to work with the team from Hague Dental. So they can concentrate on what they do best – dentistry! All safe in the knowledge the practice they dreamed of will be designed, created and installed by the Hague Dental team without issue.
What do you hope to achieve together?

We hope to introduce our digital workflow to Hague customers, raising awareness of the importance of this transition and that they can start out small, if that's what suits them.
When clinicians see for themselves the significance of an all-in-one digital system and its effect on their workflow as the practice grows, they know there's only one way forward.
Together with Hague, we can provide a comprehensive, seamless service. This eliminates the stresses often associated with change and exceed our customers' expectations.
What would you say to any potential purchasers who are worried about working with digital equipment?
Don't be. We make digital dentistry easy!
Here at Planmeca, we pride ourselves on supporting the clinical team every step of the way. From equipment selection, installation, clinical applications training and on-going remote support.
Both on handover through to regular training throughout their digital journey, now and in the future.
We have a team of specialists who are on hand to showcase our solutions in safe and comfortable surroundings, using our mobile dental showroom – Plandemo.
Together, Planmeca and Hague Dental have all the knowledge you could possibly want about digital equipment, installation and ongoing support. And we love doing it! We want to help you love digital dentistry, too.
---
For further information on how the Hague Dental and Planmeca collaboration can make all the difference to your practice's future, please visit www.haguedental.com, email [email protected] or call 0800 298 5003.