The Secret Dentist – NHS dental contract changes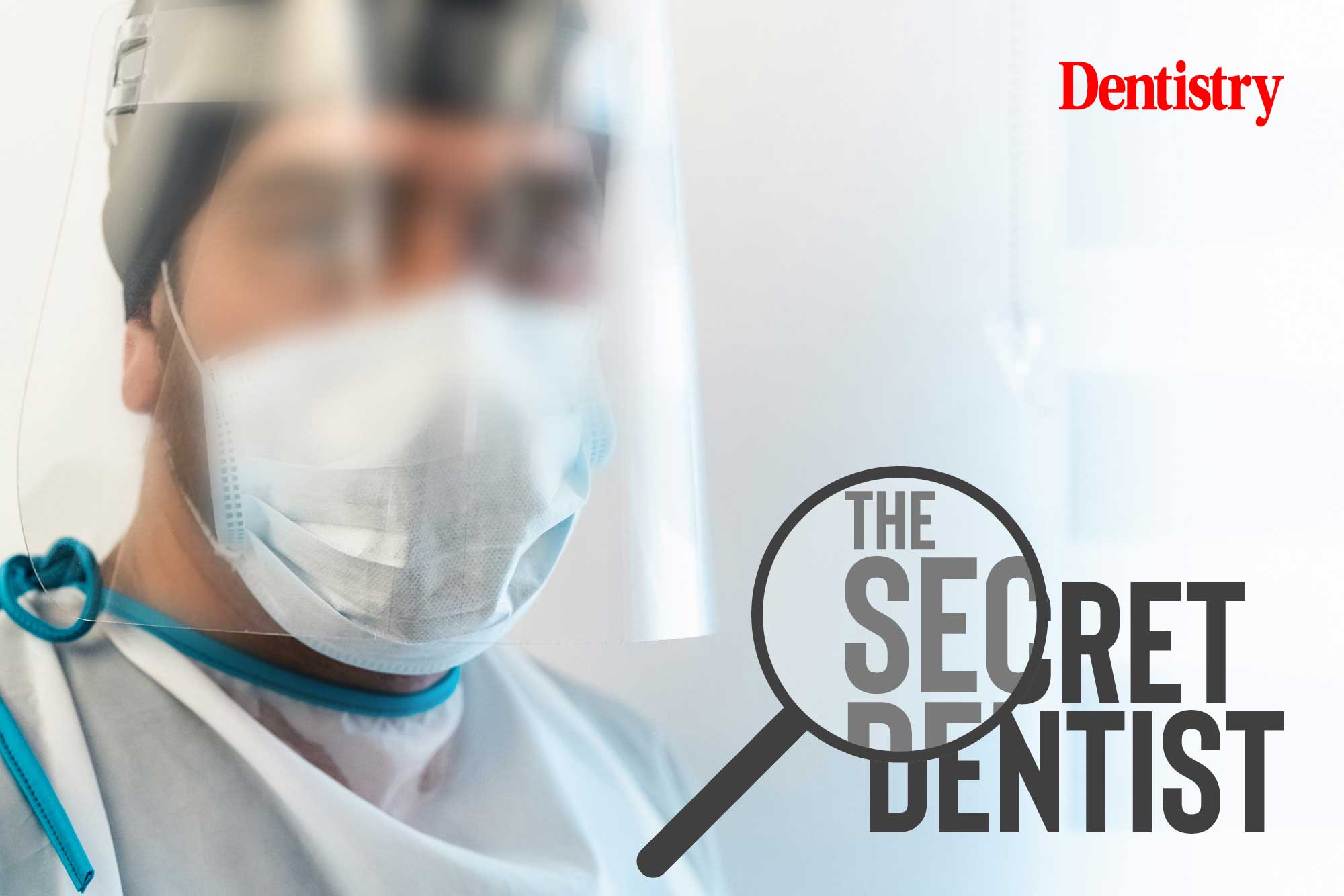 'Pathetic, underwhelming, disingenuous, dishonest': The Secret Dentist has not held back on his thoughts on the NHS dental contract changes and the government's disregard for the world of dentistry.
Pathetic, underwhelming, disingenuous, dishonest, inconsequential, insignificant, irrelevant.
Can you think of any more words to describe the recent missive from NHS England, or do you think I've covered it?
After over a decade talking about contract reform of the discredited NHS UDA system, Ali Sparke and Sara Hurley wrote to all dental practices in England (well, all those with an NHS contract) setting out what they claimed to represent as 'the first significant change to the contract since its introduction in 2006.'
Incredulous! Sorry, I just thought of another.
What has taken so long?
Ali and Sara go on to claim that NHS England, ie Ali and Sara, were asked by the government to lead on the next stage of dental system reform in March 2021.
March 2021? So who has been doing what since the Jimmy Steele's Review in 2009??
On 25th July, the Health and Social Care Committee concluded that the NHS dental contract was not fit for purpose. They said the same in 2008.
I know that both Ali and Sara are intelligent people. So, why do they continue to do what previous directors of dentistry and chief dental officers have done in the past: pretend that they have just come up with something so earth shattering that it will save NHS dentistry in the very near future and all is well? Your guess is as good as mine.
The reality is that nothing is going to fundamentally change.
Are we to blame?
Another big reality is that, to an extent, some in our profession are also partly to blame. This is because they have made the contract work.
In this case, I point the finger at senior members of our profession who have massively gained from the previous NHS contracts.
Those who paid nothing to be trained, may not have had to 'buy' a practice, may have a large practice they can now sell and have children who have gone through school and university very cheaply. Those who probably live somewhere with no mortgage, sit on, or will soon receive, big fat NHS pensions and may continue to employ associates at the 'coal face' to do their NHS work.
Leave the NHS
I call on every single dentist not included in the paragraph above to take their future into their own hands.
Make definitive plans to leave the NHS system ASAP.
I also call on dentists who are in the paragraph above to do the ethically and morally right thing and give notice to the NHS that they are terminating their contract.
I also call on the BDA to stop pussyfooting around and make the strongest statement ever.
Something like: 'WE STRONGLY RECOMMEND EVERY SINGLE DENTIST LEAVES NHS GENERAL DENTAL PRACTICE SO THAT IT WILL BE DISMANTLED/FALL APART AND REBUILT IN A TOTALLY DIFFERENT WAY'.
All change and then the same
Well, he has finally gone.
Boris has (nearly) left the building.
Clearly the infighting began quite early. By the time you read this, we may well know who the final two are even though the final choice won't be known until September.
Do you care? I suspect not.
There is enough going on in the world, and the world of dentistry, for you to let the politicians get on doing what politicians do.
Focus on what you can control
What do they do? Pretend they know more than the rest of us? Pretend they are better than the rest of us? That they have better morals/ethics than the rest of us? That they are doing the right thing and it isn't about the money?
I suspect many of us in the dental profession trump every single one of their cards!!
We must focus on what we can control and 'park' what we cannot control.
What does this mean? In effect, you must decide your own fate without necessarily leaving it to your principal (if you are an associate) or the NHS (if you own a practice with any size of NHS contract).
Control the 'controllable'. Not sure who said that but I certainly would stand by it.
Never a priority
For far too long, our profession has continued to believe that we can somehow change the world of NHS dentistry in our favour.
Time and time again, the government has shown that they are in total control of the dental contract. In the 74 years of the NHS they have never done anything other than what suited them.
Sure, they have 'listened' to the profession – they would say that wouldn't they! But, in all those years they have then gone on to do exactly what they wanted to do.
Our profession will always remain outside of their priority list.
I'll repeat that.
Our profession will always remain outside of their priority list.
So, talk to friends, talk to relatives, talk to colleagues. Your future lies in your hands. Nobody else should get the blame if it ends up in a mess.
There, I've said it. I've put the onus on you. Get on with it.
Oh, and (hopefully) happy holidays. I'm off for three weeks away to enjoy some family time. I hope you are doing the same.
---
Catch previous columns from the Secret Dentist:
Follow Dentistry.co.uk on Instagram to keep up with all the latest dental news and trends.