Toothless in Southampton – campaign calls for better NHS dentistry access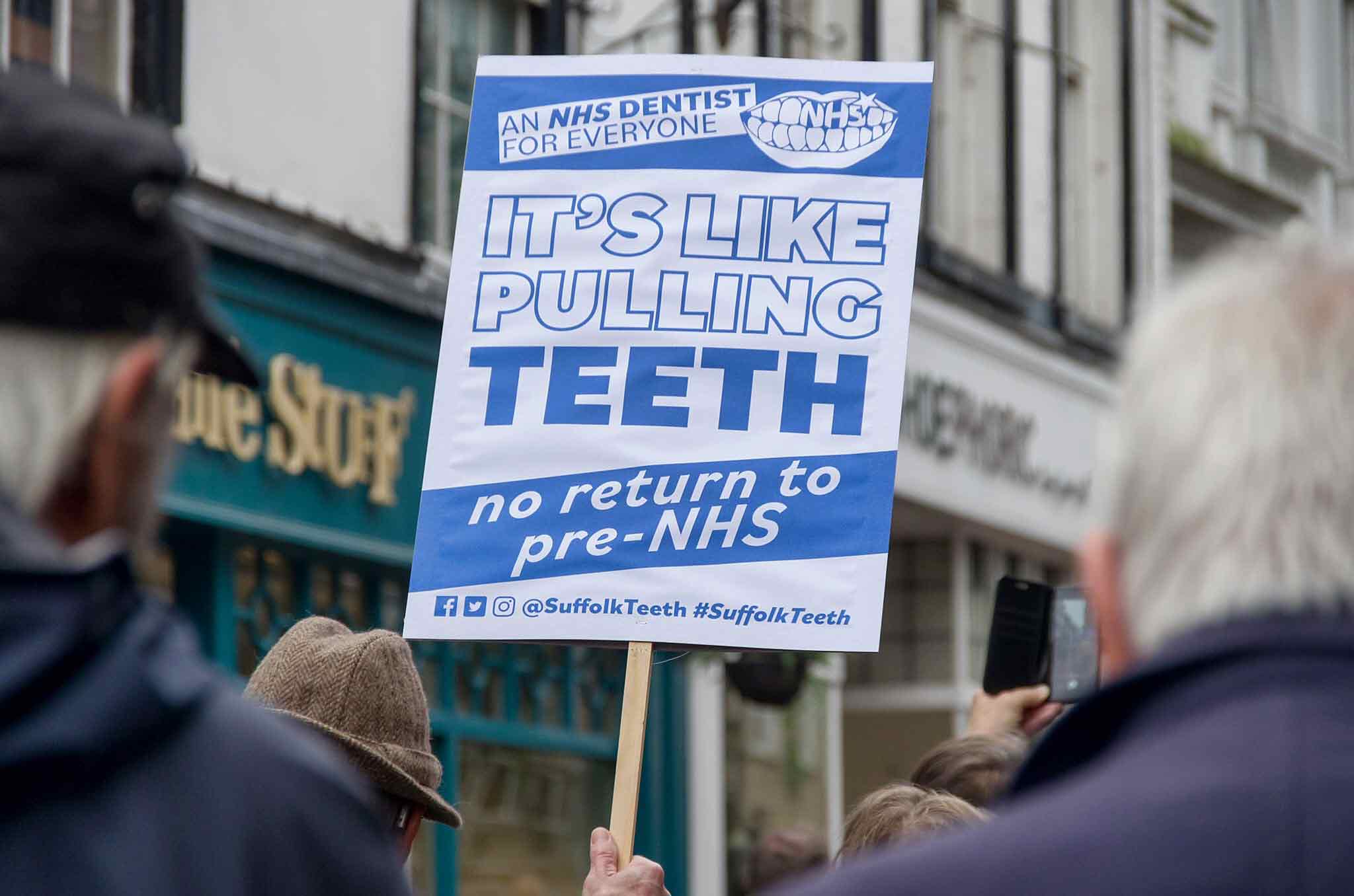 Calling for better access to NHS dental care, a new Toothless campaign has been announced in Southampton.
Toothless in England has announced the launch of a new local campaign group: Toothless in Southampton.
The campaign calls for 'An NHS dentist for everyone', highlighting the plight of Southampton residents who have suffered due to the lack of access to NHS dentistry.
This comes as fewer practices in the area are carrying out NHS dental treatments. As a result, patients have taken matters into their own hands, such as pulling out their own teeth.
Toothless in Southampton is asking the public to share their experiences of being unable to access an NHS dentist.
Dentistry's top stories
Underfunded and overstretched
Mark Jones, the campaign coordinator, said: 'People have simply had enough of not being able to see a dentist when they need one urgently, or for regular check-ups.
'They are organising themselves and forming local "Toothless" groups. The government cannot continue ignoring Southampton's oral health needs.
'We all want an NHS dentist, and we won't stop until everyone gets one.'
Eddie Crouch is chair of the British Dental Association (BDA). Of the new campaign, he said: 'NHS dentistry is on the brink, and families across Southampton are paying the price.
'Underfunded and overstretched, the service is now haemorrhaging talent, while families are unable to secure the care they desperately need.
'This is a crisis made in Westminster. Until ministers deliver real reform and fair funding, we will not see progress.'
An NHS dentist for everyone
The first Toothless in England campaign was set up in 2021 in Suffolk after both practices in Leiston closed. As a result, over 5,000 residents were left without local access to an NHS dentist.
Toothless in England, the hub for all of the national 'Toothless' campaigns, has six key demands:
An NHS dentist for everyone
Reforms to the NHS dental contract that will encourage dentists to provide NHS treatments
Revenue to cover the 50% of the population that are unfunded by the government
NHS dental treatments to be free at the point of use
People to be prioritised before shareholder dividend – no more privatisation
An end to the two-tier system – hygienists, routine check-ups and preventative treatments must be a core NHS function.
NHS contract
The government recently announced the first significant changes to the dental contract since its introduction 16 years ago.
Since Covid-19, many practices have been operating at full capacity with patients waiting months for an appointment. In addition, thousands of dentists left NHS dentistry after feeling 'chewed up and spat out'.
The NHS believes that the new contact changes will result in improved access to dental care for patients across the country.
However, the British Dental Association (BDA) believes the changes will do little to address the crisis in patient access or the exodus of dentists from the service.
'These are modest, marginal changes that will not fix the rotten foundations this service is built on,' said Shawn Charlwood, chair of the BDA's general dental practice committee.
He continued: 'The simple fact is not a penny of new investment has been pledged.
'Government targets will still come before patient care.'
---
Follow Dentistry.co.uk on Instagram to keep up with all the latest dental news and trends.