Practice Makes Perfect – is there a way to stop the collapse of NHS dentistry?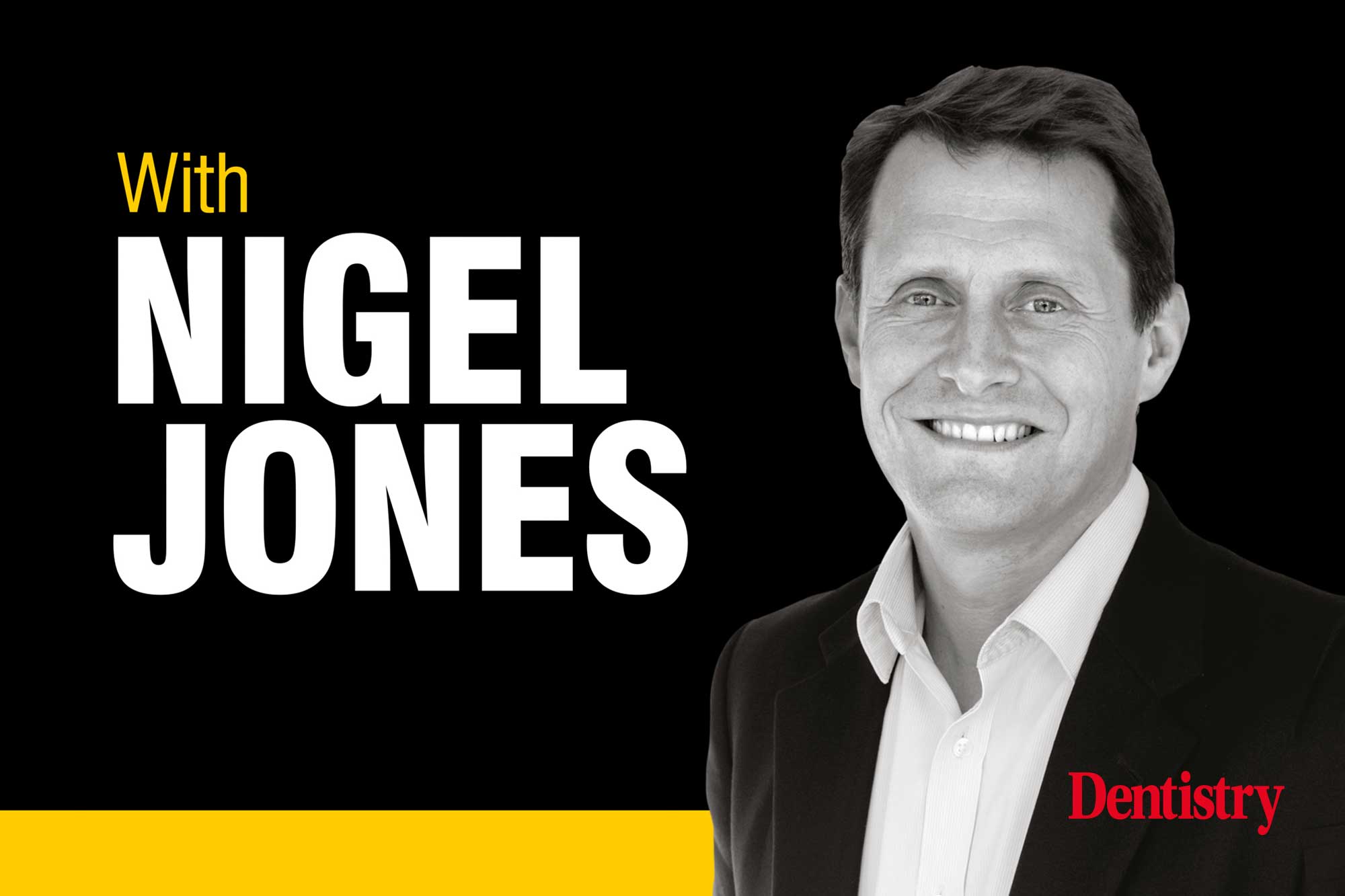 Nigel Jones considers the current climate in UK dentistry and how he believes demand for private dentistry will outstrip supply for some time to come.
The contrast between the morale of, predominantly private dentists, and those working largely with the NHS has never been more stark than it is now. That was my over-riding feeling as I left the British Dental Conference and Dentistry Show last month after two days of insightful panel discussions and individual conversations.
The efforts of Eddie Crouch, Shawn Charlwood and other members of the BDA negotiating team were widely, and emphatically praised. However, the sense that NHS dentistry, in England at least, is on the verge of running out of road was inescapable.
Several previously staunch advocates of the NHS were very publicly accepting that their heads were having to overrule their hearts and were planning their conversions to private dentistry. It was uncomfortable listening to one such practice owner agonising over such a move, despite his associates and his practice team imploring him to begin the transition.
Vulnerable in society
The agony originates from the natural desire of the profession to care for patients to the best of their ability, not just to the best of their ability 'under the circumstances'.  It also stems from the worry of leaving the most vulnerable in society without a dental system that adequately caters for their needs. But as more than one panellist highlighted, when did this become the responsibility of individual dentists rather than the responsibility of government?
For those dentists I met at the show who were no longer affected by NHS contract debates, such issues were viewed through the lens of concern for their fellow professionals, rather than because of any direct impact.
Such practice owners were enjoying the show for the opportunity it presented to explore ways of investing in new technology and the practice team.  Unlike their NHS counterparts for whom it seemed more akin to wandering around Southampton Boat Show being reminded how poor you are.
And there, ultimately, is the challenge for government. Private dentistry in the UK is thriving. Market conditions are such that, even with an impending recession, demand is likely to exceed supply for some time to come.
Even if there is the will, and for many at the show, that's debatable, is there even a way to stop the collapse of NHS dentistry?
Read more Practice Makes Perfect columns:
Follow Dentistry.co.uk on Instagram to keep up with all the latest dental news and trends.