Practice Makes Perfect – what problem are we trying to solve?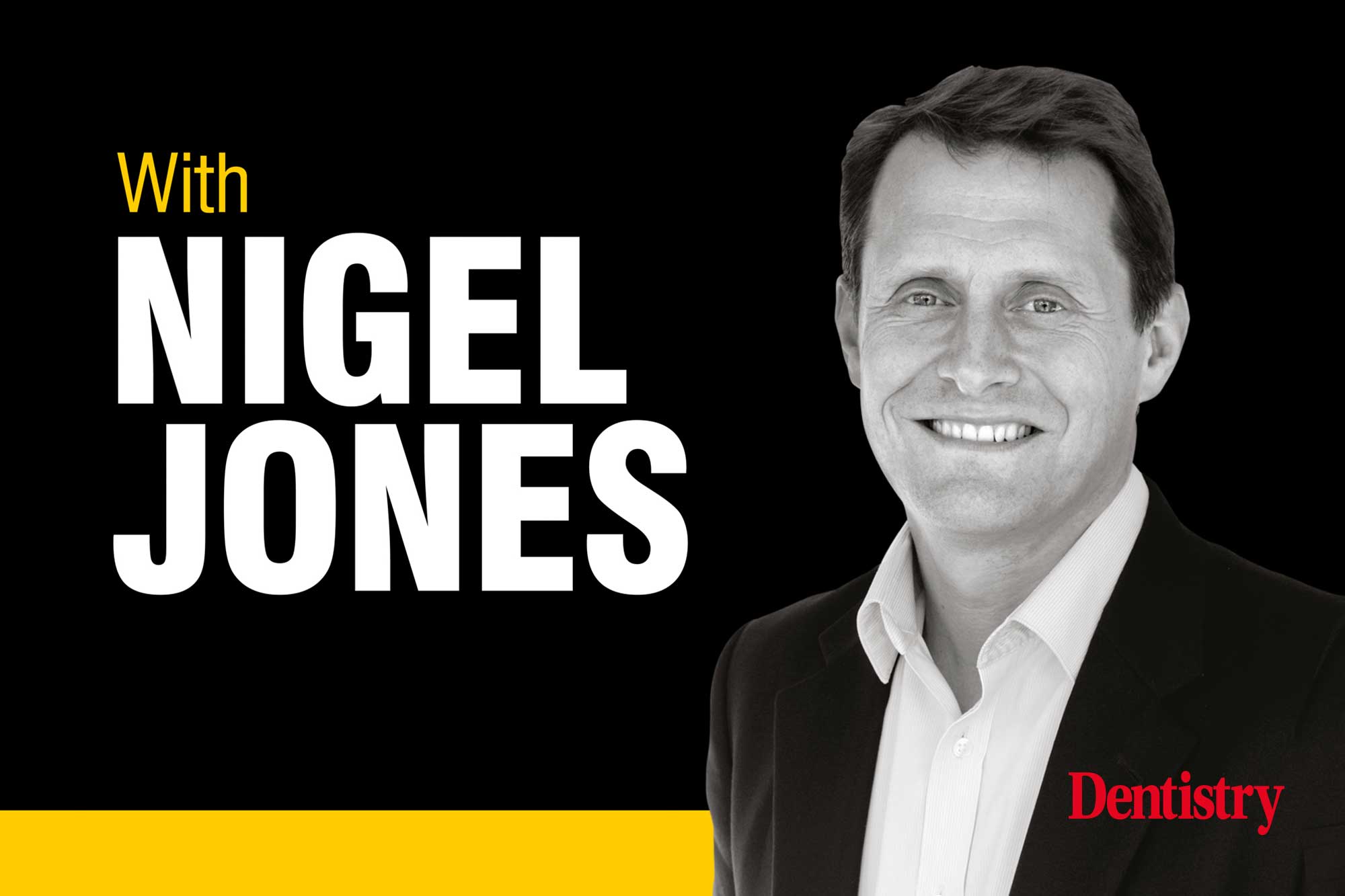 Nigel Jones explores the current problems facing NHS dentistry and the inequalities with access to dental care.
In business, writing a problem statement helps to focus attention on what improvements need making. It ensures that everyone involved is on the same page.
A clearly defined and well-understood problem is crucial to finding and implementing an effective solution.
The premise is simple; without a collective understanding of the nature of the problem, any attempt to agree a solution is fraught with difficulty.
Reforming NHS dentistry
For dentists in England, there are many perspectives on the problem interested bodies are attempting to solve with the long-promised reforming of the NHS dental contract.
Some will see it as a clinical matter such as prioritising preventative dentistry. Others believe it's about financial considerations like fair remuneration for dental professionals, or what is acceptable to the Treasury.
A proportion are clear, it's about how to remove dentistry from the NHS with the least political damage.
Given their overflowing inboxes, MPs might take the view it's all about access.
Following the recent Healthwatch reports, ever lengthening waiting lists and the recruitment and retention crisis, many might agree with them.
However, by reducing it to the limited availability of dental care, there is a risk that this oversimplifies the debate. When in fact, it is a complex and multidimensional issue. There are economic, social, cultural, and geographic factors all playing a part.
For example, some patients may be better informed. They're able to make better use of healthcare more than others and are in a financial position where cost is not a barrier to accessing treatment. While others are less fortunate than that.
Solving the capacity issue
Indeed, sparked by a fascinating conversation with Michael Watson, dentist, and renowned dental commentator, I'm increasingly of the view that what we should try to solve is a capacity problem for those who can self-fund, while also addressing the problem of equity of access for more vulnerable patient groups.
I find myself feeling more uncomfortable. as limited NHS dental resources are used by the well-educated and relatively well-heeled who want, but don't always need, NHS dentistry. While the less fortunate, including the working poor, who need NHS dentistry, find it increasingly difficult to gain access to treatment.
If that all sounds like a plea for a well-funded core service, then it's meant to. It's the only way I can see us solving the problem of inequality in access to dental care.
However, I suspect that's not what the Treasury views as the problem needing solving.
---
Read more Practice Makes Perfect columns:
Follow Dentistry.co.uk on Instagram to keep up with all the latest dental news and trends.