Practice makes perfect – just keep swimming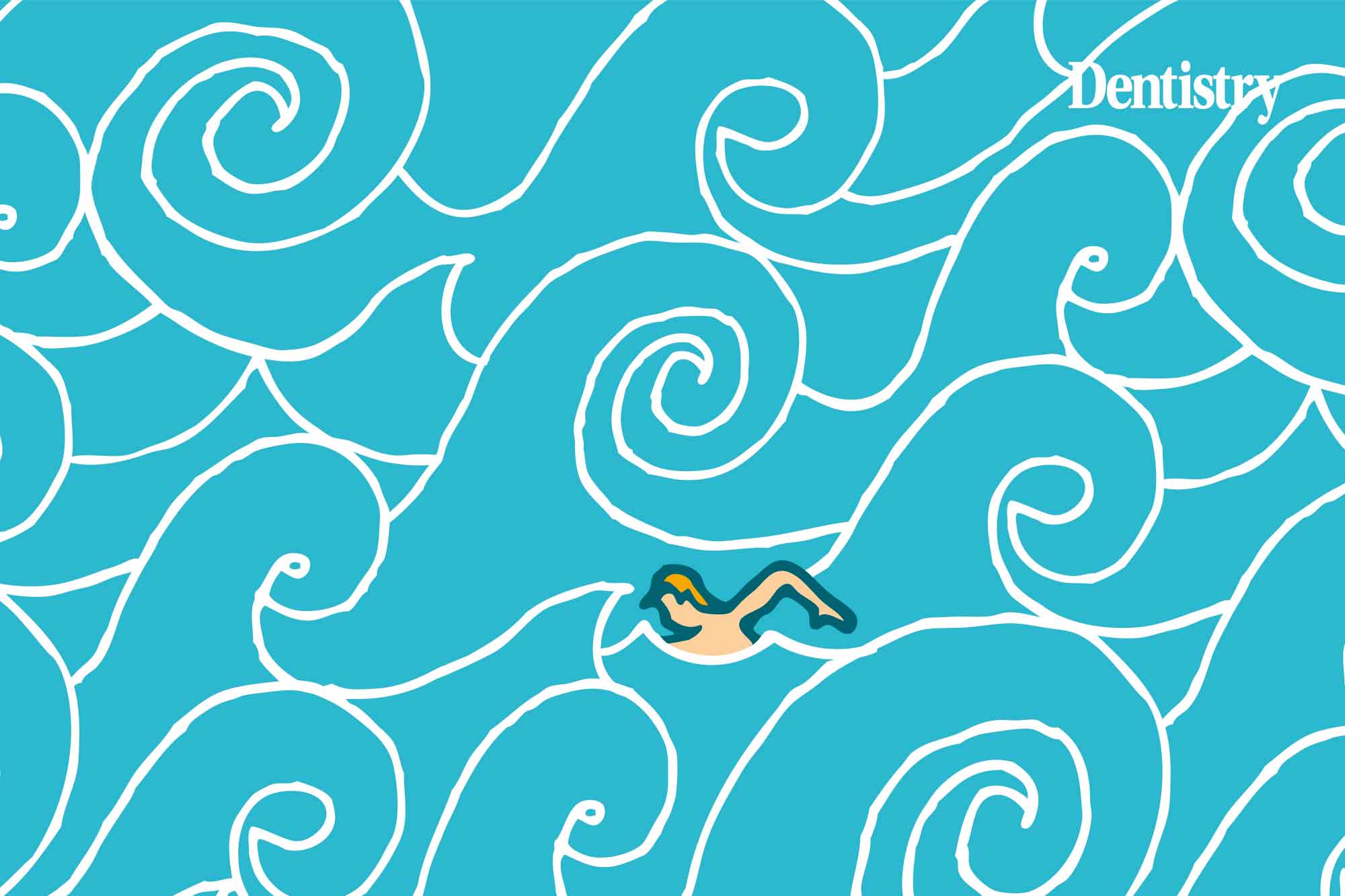 Despite the struggle that lays ahead for NHS dentists, the profession must swim against the tide, says Nigel Jones.
Big decisions lie ahead for many in the UK's dental profession. For those wholly or largely working within the NHS, in particular.  
Across the UK, many are reporting how they are dreading the return to the pre-Covid treadmill.
Others, in the face of competition from private practices, are struggling to retain associates essential, for those based in England, to the delivery of UDA targets.
And the confirmation in Parliament that the government has already started work on reforming what Maria Caulfield, Parliamentary Under Secretary of State (Minister for Patient Safety and Primary Care) described as the 'disastrous' 2006 dental contract, means a choice may soon be looming even for those able to withstand the current recruitment and retention crisis.
In short, there is a lot for NHS dentists to think about. The NHS have battled through the pandemic. As well as, the uncertainty of funding and the changing requirements of their one customer. The NHS, mustering the energy to tackle such deliberations is not that straightforward.
'Compassion fatigue'
In a recent characteristically thought-provoking newsletter, Chris Barrow mentioned that a number of the dentists with whom he works are suffering with a case of what he described as 'Covid fatigue'.
To that I'll add 'compassion fatigue'. This is often described in NHS circles as the negative cost of caring, something amplified during Covid and can result in emotional and physical exhaustion.  
This is hardly the ideal state in which to make career changing decisions and yet decisions will need making.
'No change is not an option' to coin a phrase. So, looking after one's physical and mental wellbeing has arguably never been more important. When the time comes (and for many that time is now) to evaluate options for the future, you will be as ready as you can be.
Despite much of the doom and gloom surrounding UK dentistry, there are more than enough beacons of light to give grounds for optimism about the future. Especially while patient demand for general and cosmetic dentistry remains high.
I just hope that the beleaguered profession can summon the strength to swim against the tide of negativity. We must seize the opportunities that are already beginning to present themselves.